November 19, 2020
In the state of New Jersey, if you are injured on the job, you may be entitled to workers' compensation benefits. Contact our Legal Team to discuss the next steps.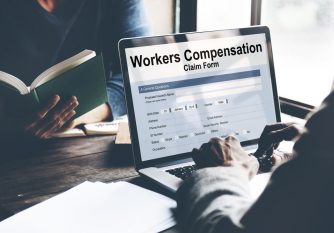 Because of confusion regarding how to file a workers' compensation claim – which is necessary to receive benefits related to your accident – it is helpful to have the support of a legal guide so that you receive the full scope of the intent of the New Jersey workers' compensation system, which is to ensure that you are protected if you are injured on the job.
There are many nuances to workers' compensation law. As one recent case tried in the New Jersey Superior Court Appellate Division found, obtaining workers' compensation benefits is not as cut-and-dry as one might expect.
What is workers' compensation?
Legal employees of companies are entitled to workers' compensation insurance. The New Jersey Department of Labor and Resource Development states that all employees – or, in the case of an employee's death, their dependents – can receive financial benefits if an on-the-job accident causes injury or death. These state-mandated workers' compensation benefits cover medical expenses, lost wages, and in some cases, permanent disability payment. While workers' compensation claims decreased in 2020 due to the Covid-19 pandemic, in general, claims have risen steadily over the last decade, and the number of claims being reopened has also increased.
When someone files a workers' compensation claim due to an accident sustained while on the job, all medical expenses are covered by the employer; however, the side effect of this is that the employer can decide which specific medical institutions and practitioners the claimant may see for services. This may mean having to work with a lower-quality practitioner.
Such employer oversight of medical care happens only in the case that the claim is accepted by the employer and not disputed or denied, however. If the employer refuses an employee's workers' compensation claim, the claimant's attorney may arrange an independent review of the case and the employee's medical diagnosis and foreseen care.
Details of the case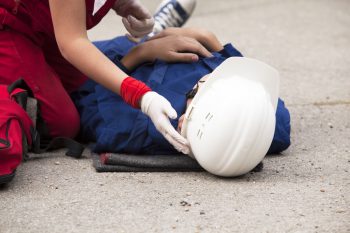 In 2019, a claimant with two jobs was denied full workers' compensation benefits at the lower court and on appeal. The claimant had been a part-time employee at a sports complex, where she was an usher. She also worked full-time stocking merchandise at Walmart. During one of her shifts at the sports complex, a lift door fell on her leg, fracturing her femur bone. Surgery was required, and in addition to taking a leave of absence from the sports complex, she was required to take a 10-month leave from her full-time job. After her leave of absence, she returned to Walmart but could only resume her duties part-time. As she slowly recovered, she found that her employer had not saved her full-time position, and when she reapplied for a full-time position, she did not get the job.
The claimant cited Katsoris v. South Jersey Publishing Co., 131 N.J. 535 (1993) in her reasoning that she would receive full-time workers' compensation benefits for the course of her injury and long-term; because, according to the precedent set during that case, if a person working part-time were injured in such a way that they would no longer be able to pursue full-time work, they would be entitled to benefits as if the reconstructed workweek by which benefits are calculated was based on a full-time schedule. According to the ruling in Katsoris, "The goal of the [Workers' Compensation] Act to compensate more-fully the most-seriously injured workers (who, we must add, have suffered diminished future earning capacity), . . . is met by permitting the awards of permanently-injured, part-time employees to be calculated based on a reconstructed workweek."
The appellate judge denied this claim because the claimant had, in fact, pursued full-time work with Walmart after she had more fully recovered. Testimony from the case noted that she had been physically active in her day-to-day such as mowing the lawn, walking a mile daily, and swimming regularly, demonstrating that she had strength and stamina beyond what is considered 'part-time only capacity' under the precedent set by Katsoris.
Contact a Skilled Member of our Monmouth Work-Related Accident Team
At Chamlin, Uliano & Walsh, our workers' compensation attorneys are experienced in facilitating workers' compensation claims for our clients across West Long Branch, Red Bank, Colts Neck, Asbury Park, and across Monmouth County, ensuring that they receive the full extent of the benefits to which they are legally entitled.
To meet with an experienced member of our firm today regarding your claim, please contact us online or by phone at 732-440-3950.
---