January 20, 2021
Punitive damages lawsuits are rarely awarded in New Jersey cases, as they require that the defendant's actions were outstandingly bad.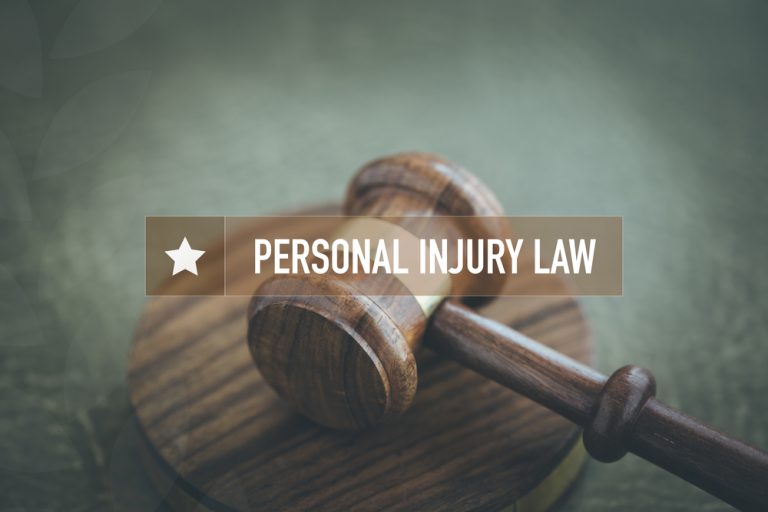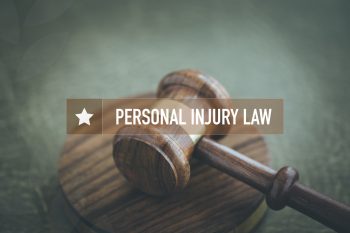 When a civil or personal injury lawsuit is brought to court, the party filing the lawsuit usually seeks damages against the person being sued. Punitive damages, also known as exemplary damages, can be awarded to a plaintiff in New Jersey in addition to compensatory damages (i.e., to cover medical bills, lost wages, pain and suffering, disability, impairment, and/or loss of enjoyment of life), when the conduct of the individual who caused the victim harm is willfully malicious, violent, oppressive, fraudulent, wanton, or grossly reckless.
Although the aim is to penalize or punish the defendant for outrageous misconduct, it is also intended to deter them and others from similar wrongdoing or egregious behavior in the future. So in this regard, punitive damages are separate and distinct from compensatory damages, which compensate victims for financial losses suffered due to the defendant's actions. Punitive damages lawsuits are rarely awarded in New Jersey cases, as they require that the defendant's actions were outstandingly bad.
If your loved one is considering filing a civil claim or is facing the challenge of a life-altering injury, don't go through this by yourself. Consult an experienced New Jersey lawyer who can determine if your case meets the requirements for obtaining punitive damages.  Let us help you.
Justifying Punitive Damages in Monmouth County, New Jersey
The New Jersey Punitive Damages Act, N.J.S.A. 2A:15-5.9 law allows plaintiffs to receive punitive damages of up to five times their compensatory damages or $350,000, whichever is greater. This cap, however, may not apply in cases that deal with public policy or social concerns. According to this statute, the plaintiff must provide "clear and convincing evidence" that the defendant's actions were:
reckless
without regard for people's safety or
that they were malicious.
Often proving the merits of punitive damages can be harder than proving liability, as the evidence must demonstrate recklessness or malicious intent on the defendant's part.
Because punitive damages must be paid by the defendant personally and are not covered through insurance, these are more likely to be imposed on insurance companies, wealthy individuals, or corporate entities.
Circumstances for Awarding Punitive Damages in Howell, NJ
Under the Act, punitive damages are typically awarded "only if the plaintiff proves, by clear and convincing evidence," the defendant's omissions or act was intentional, or the defendant acted with a reckless disregard for the health, safety, or welfare of others. Grounds for punitive damages include:
circumstances where malice is evident
willful misconduct
oppression
wantonness
fraud
specific intent to cause harm
When filing a personal injury claim, you must specifically request to be awarded punitive damages. The jury will then assess the merits of awarding punitive damages based on facts unique to your case.
Awarding Punitive Damages in NJ Personal Injury & Wrongful Death Lawsuits
Unfortunately, New Jersey law will not allow punitive damages in most personal injury cases and excludes these types of damages in the overwhelming majority of personal injury cases involving negligence and gross negligence.
Punitive damages are only awarded in wrongful death cases when the defendant's behavior was intentional, or he or she acted with reckless disregard for another person's life. At its discretion, a jury may decide on such an award when they feel the defendant's actions warrant it.
There are still instances in which you can demonstrate that you deserve punitive damages. One such example is a drunk driving accident, where someone got behind the wheel drunk, or if an individual can prove in a workers' comp claim that an employer took actions that intentionally or recklessly put people in harm's way, such as forcing individuals to work when they exhibited COVID-19 symptoms or reported they were feeling unwell.
There is nothing that says that you and your personal injury attorney cannot request punitive damages. However, it would help if you had realistic expectations regarding the chances of you receiving them.
Consult a West Long Branch Personal Injury & Punitive Damage Law Firm
If you were injured in an accident caused by egregious behavior and reckless conduct, you might be entitled to punitive damages. An experienced personal injury attorney can help you determine whether your lawsuit merits a punitive damage award in addition to the compensation you should recover for your injury.
Powerful insurance companies retain high-end litigators to protect their interests; you must choose a law firm with the experience necessary to protect yours and get you the compensation you need and deserve.
At Chamlin, Uliano & Walsh, our experienced team of attorneys is ready to stand in your corner.  You can call us at (732) 440-3950 or contact us through our online contact form.
---