May 5, 2019
Personal Injury Lawyers who understand your pain and suffering cases in Long Branch, Freehold, Wall, Red Bank and across the Monmouth County area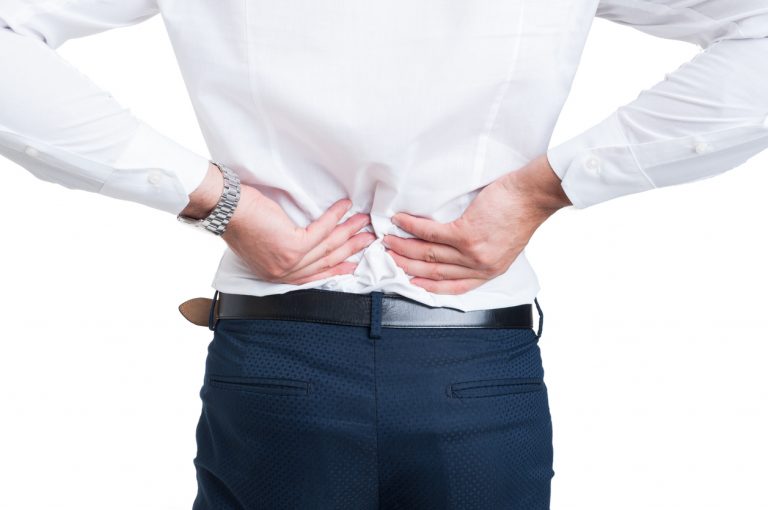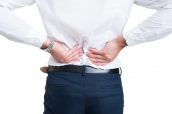 While the main goal of any Monmouth County personal injury suit is to recover compensation for medical expenses and lost wages, often the greatest portion of recoveries comes from what is known as "pain and suffering". Pain and suffering refer to emotional and physical hardships resulting from the injury in question, whether that injury was caused in a car accident, construction accident, motorcycle accident, ladder, and scaffolding accident, or any other kind of accident.
Determining, and proving, the extent of your pain and suffering in a personal injury case is extremely difficult, and the best way to ensure that you recover the best compensation award is to retain the legal counsel of an experienced Red Bank personal injury lawyer. Along with your Red Bank personal injury lawyer, you can follow the below points as a rough guide towards determining the full extent of pain and suffering damages that you may wish to seek in your personal injury case.
The Two Types of Pain and Suffering in a Monmouth County Personal Injury Case
Pain and suffering is largely classified into two different subgroups, namely, physical and mental.
Physical pain and suffering refer to any injuries that can impair motor abilities of an individual and cause great discomfort to them. This includes the short-term and long term effects of the injury from the point it was sustained. Broken bones, strained muscles, and other physical injuries come under this type.
Mental pain and suffering refer to the emotional damage caused by the incident. This can be accompanied with a physical injury. Mental pain and suffering include trauma, anguish, emotional distress, shock, anxiety, fear, and humiliation. In severe cases, this can cause PTSD (post-traumatic stress disorder), loss of appetite, insomnia, depression, and more.
For example: If someone has been in a critical car accident and strained their back, which caused them to be bed-ridden for weeks and miss out on work, possibly even risk losing the job. The mental anguish, depression, anger, and anxiety they experience because of this stress can qualify as emotional pain and suffering in a personal injury claim.
Personal Injury Compensation Laws NJ
In New Jersey, there are certain laws that govern exactly how much pain and suffering damages may be sought in a personal injury case. According to NJ 2A:15-5.14, the total punitive damages (pain and suffering) that can be claimed in personal injury cases are capped at five (5) times the number of compensatory damages awarded, or $350,000, whichever number is greater. So for example, if your accident and the resulting liability for medical expenses and lost wages total $400,000, you may seek up to $2,000,000 in punitive, pain and suffering damages.
Clearly, pain and suffering plays a large role in any personal injury award and is the main reason why individuals file personal injury claims over workers' compensation claims when possible.
Remember, pain and suffering damages fall under the same comparative negligence laws as liability damages, meaning you can still seek compensation when you are partially at fault for your accident, but your total compensation is lowered by the same percentage of a fault it is determined you had in your accident. So, if you were involved in a car accident with a reckless driver, but you were not wearing your seatbelt, it may be determined that you were 20% responsible for your accident and the resulting injuries. Thus, any compensation you are awarded in your personal injury lawsuit will be lowered by 20%, including pain and suffering damages.
Freehold Injury Lawyer Protects Your Rights Against Insurance Companies
As you can see, there is often a great deal at stake in any personal injury lawsuit, and even small percentages of fault or liability determinations can drastically change how much you are awarded in damages. For these reasons, it is critical that you seek experienced and effective Monmouth County personal injury representation. Your Freehold personal injury attorney will help ensure you are not taken advantage of by insurance companies concerned only with their bottom line and not your well-being and make sure that you receive the best compensation award possible, both in terms of liability and pain and suffering.
Contact a Red Bank Personal Injury Lawyer Today
At The Law Office of Chamlin, Uliano & Walsh, we have extensive experience helping clients across Red Bank, Freehold, Long Branch, and Monmouth County to successfully resolve their personal injury claim, and recover the compensation they need and deserve for their medical expenses, lost income, and pain and suffering.
Founding partner Charles J. Uliano leads our personal injury team and has the unique distinction of being one of only a handful of attorneys in the state to be certified by the New Jersey Supreme Court as both a Certified Civil Trial Attorney, as well as a Certified Criminal Trial Attorney. Having only one certification puts any attorney into an elite class of attorneys, having both is truly special. These certifications represent Mr. Uliano's excellence in legal knowledge, trial skills, and ability to communicate with clients, and he and our personal injury team are ready to put those skills to use protecting your interests and needs today.
To schedule a free and confidential consultation with our office today regarding your potential personal injury case, please contact us online, or through our West Long Branch office at 732-440-3950.
---