October 21, 2023
Preserving Key Evidence for a Compelling Personal Injury Case is an Integral Step in the Process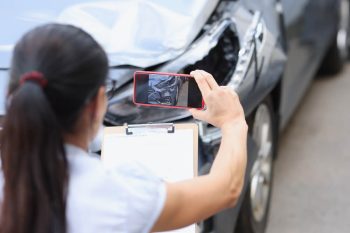 Accidents can occur unexpectedly, disrupting your life in as little as an instant. They also do not follow any set schedule; an accident can unfold in seconds, whether driving to work, walking down the street, commuting on the highway, going about a daily routine, out celebrating, or running errands. Accidents can vary from unassuming mishaps and minor inconveniences to life-altering events, but they all share one common component – the potential to cause personal injuries. Some common causes of personal injury claims are motor vehicle calamities, medical malpractice, construction scenes, slip and falls in various settings, faulty product-generated harm (rooted in defective products or product elements), and pedestrian accidents. Vehicle collisions are one of the major sources of personal injury claims.
Injured victims are not just saddled with pain and symptoms from their injuries but also medical bills, some degree of disability or total disability, and lost wages from being off work. In order to recover compensation for your injuries, you must have enough evidence to satisfy your burden as a plaintiff. Therefore, considering the preservation of evidence from the moment an accident happens is of the utmost importance.
The Immeasurable Power of Well-Organized Evidence in Injury Claims in NJ
Evidence, organized, well documented, and preserved, is the heart of a successful personal injury claim, serving several critical purposes. In personal injury cases, liability, or whose fault the accident and resulting injury are, must be demonstrated. Exhibiting how another party's negligence or wrongful actions caused your injuries is critical. Proof may look drastically different from one case to another. The types of evidence can include but are not limited to items like photos, documents, bystander or witness statements, texts and emails, accident reports, and video footage. Video and photo evidence can come from many sources like local businesses, security cameras, red-light cameras, and dash cam footage. All these pieces of evidence can be considered relevant if they can sway or probe liability to another party. Whatever form your evidence may be in, it can play a pivotal role in demonstrating liability and calculating compensation.
Quantifying damages requires evidence of your damages, so your evidence is a critical component of your negotiations with insurance companies. However, it is equally critical to understand the evidence, know what it's worth, and how to present it strategically. Insurance companies often intentionally lowball their payouts to boost their bottom line. Substantial evidence can primarily support your position in a claim, increasing the chances of securing a fair settlement. If you hit a standoff pursuing a settlement, your claim may need to proceed to trial. At trial, the quality and amount of evidence collected become even more essential, as it comprises the core of your argument in front of the judge and jury.
Preservation of Critical Evidence After an Accident
Preservation of evidence should begin immediately after an accident. Thoroughly document the accident scene by utilizing your smartphone or camera to safeguard your proof. Capture images of vehicle damage, road conditions, and any potential hazards contributing to the incident. If there were witnesses to the accident, collect their contact information and record their statements regarding what they observed. When determining the order of events, first-hand testimonies from witnesses, commonly called eyewitness accounts, can provide precious insights.
Additionally, in cases where law enforcement responds to the scene, make sure that a detailed accident report is filed. You must obtain a copy of this report as it holds vital information about the accident. It is crucial to have this information to understand the situation entirely. If physical items are connected to the accident, such as a damaged vehicle or a defective product, refrain from repairing or discarding them. These tangible pieces may serve as essential evidence in your case.
Practical Alternatives to Protect Relevant Evidence From Time Deterioration
Certain types of evidence are susceptible to deterioration or disappearance over time. Swift action is imperative to safeguard these, especially after a roadway collision. For instance, surveillance cameras may have captured the incident if your accident occurred in a public place, near businesses, or in view of traffic cams. Filing a police report can often be a beneficial mechanism and source of documentation, a method of preserving evidence, and supporting your claim. Promptly contact the property owner or company to request the preservation of any relevant footage. Gather copies of your medical records and bills without delay. Medical documentation gives a detailed narrative and path to presenting your injuries and the therapies and treatments you've undergone. Furthermore, if your injuries resulted in physical evidence, such as bruises or cuts, document them through photographs. Over time, these injuries may heal, erasing the visual evidence.
What Forms of Evidence Are Worth Keeping?
In a personal injury case, a wide array of evidence should be preserved, which includes images of the accident scene, vehicle damage, and injuries (photographic evidence). Documentation detailing your injuries, treatments, and associated expenses (medical records) is also crucial.
Statements provided by individuals who witnessed the accident unfold (witness statements) can be invaluable. Reports generated by law enforcement or other relevant authorities (accident reports) provide an official account of the incident.
Opinions and analyses presented by experts in pertinent fields, such as accident reconstruction specialists or medical professionals (expert testimonies), can lend significant weight to your case. Finally, any tangible items linked to the accident, such as defective products or damaged property (physical evidence), should be preserved.
What is the Role of the Letter of Spoliation in NJ?
The "letter of spoliation" is a formal document dispatched by your attorney to pertinent parties, which may include potential defendants and their insurers. This letter serves as an official notification demanding the preservation of all evidence related to your case. There are also consequences to the intentional spoilation of evidence, as such actions and incidents can seriously impact the livelihood of someone's claim or suit.
Enhancing the Value of Collected Evidence with Experienced Legal Support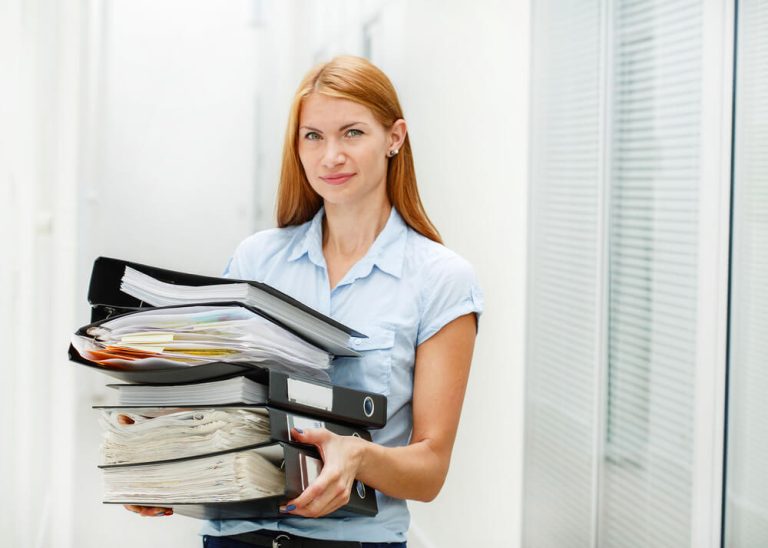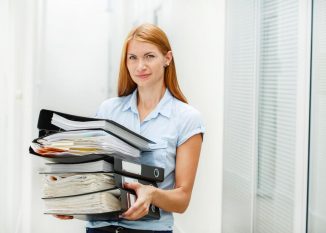 An adept personal injury attorney at our firm is pivotal in collecting, sifting, and composing all applicable evidence gathered. Our personal injury lawyers bring a wealth of resources, knowledge, and powerful tools, including the ability to pinpoint the most influential types of evidence necessary for assembling a solid case. Attorneys at our office focus their efforts on gathering evidence that can evoke the most substantial impact on your claim. Moreover, we are skilled at conducting comprehensive interviews with witnesses, pulling worthwhile information that may have even been initially disregarded or overlooked.
Our accident lawyers may seek insights from experts in different professions and domains who can appropriately evaluate evidence and provide expert views supporting your case. The work behind filing a personal injury claim is intensive and intricate. However, a win is achievable with our guidance, feedback, and well-thought-out action plan. You can rest assured that we will handle all interactions and negotiations with insurance companies on your behalf, providing the greatest promise of acquiring a just and equitable settlement offer.
Preserve Evidence for Your Case with Help from Our Talented Personal Injury Attorneys in West Long Branch, NJ
Well-versed in the legal formalities and documentation required for filing a claim and ensuring accurate and timely submissions, our attorneys dedicated to personal injury law are necessary when you are seeking optimal results. Our lawyers at Chamlin, Uliano & Walsh will serve as your advocates, particularly under the circumstances of trial, working tirelessly to present the evidence compellingly with persuasive arguments to achieve a positive outcome. If you have suffered a personal injury and are trying to manage a claim in Wall, Freehold, Asbury Park, Little Silver, Hazlet, Howell, Belmar, and towns throughout Monmouth County and Southern New Jersey, contact a skilled and trusted New Jersey personal injury lawyer for a confidential consultation by calling 732-440-3950 or sending us a request online for your free consultation.
---