April 10, 2021
Workers' Compensation Attorneys Serving Clients in Shrewsbury, Tinton Falls, Long Branch, Spring Lake, and Monmouth County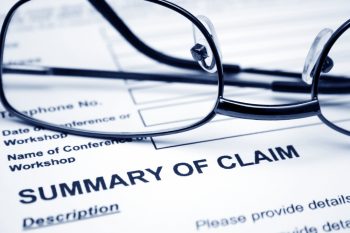 According to a recent study, New Jersey has more COVID-19 virus-related workplace lawsuits per capita than any other state, the highest percentage of which are retaliation/whistleblower related. OSHA whistleblower or workers' compensation retaliation is an issue that is prevalent in both workers' compensation and employment practice since, frequently, a workers' compensation retaliation claim is included in a plaintiff's lawsuit against their employer.
As employees in the Garden State fight for adequate safety measures and remote work, a U.S Department of Labor Office of Inspector General (OIG) issued a report stated that more than a thousand employment-related cases had been filed in federal or state court, claiming violations of social distancing guidelines and failure to provide personal protective equipment. Although courts in the past generally have rejected workers who sue for special exemptions to work from home, attitudes are changing as the pandemic makes remote working not only more common but necessary.
Since the beginning of the pandemic lockdown in March 2020, this surge of employee complaints, alleging violations of statutory whistleblower laws, in addition to an increase in COVID-19 related wrongful deaths, wrongful terminations, unsafe work environments, premises liability, breaches of contract, pregnancy discrimination, and denial of Families First Coronavirus Response Act (FFCRA) related leaves requests among others. Knowing how to prove retaliation in the workplace can be overwhelming, especially if you're dealing with retaliation's emotional and financial consequences.
At Chamlin, Uliano & Walsh, our experienced Monmouth County worker's comp lawyers know that New Jersey has the best whistleblower protection in the country. Numerous state and federal laws make it illegal for your employer to retaliate against you, discriminate against you, harass you, or unfairly terminate you. Employees may be entitled to significant damages if it can be proven your employer took adverse action against you because you raised a health or safety concern.
Every case is different. Please contact us online or call at 732-440-3950 to schedule a consultation with a skilled, compassionate, and determined attorney who can help you.
What Constitutes Workplace or Employment Related Retaliation or Reprisal?
The Equal Employment Opportunity Commission (EEOC) lists retaliation as the most commonly alleged workplace discrimination type. Retaliation (a.k.a. "reprisal") occurs when an employer takes a materially adverse action because an applicant or employee asserts rights protected by the EEO laws. Asserting EEO rights is known as a "protected activity." Retaliation refers to the negative action or punishment taken against an employee exercising one of their protected rights. Such as, but not limited to:
firing an employee
demoting an employee
denying an employee an earned promotion
reducing an employee's pay
reducing an employee's job tasks
placing the employee on probation
transferring the employee to another position or department
threatening said, employee
increasing scrutiny of the employee or
giving the employee a poor employment evaluation.
It is important to remember that these acts are only illegal when done in retaliation to an employee exercising a protected right.
New Jersey's Broad Anti-Retaliation CEPA Laws Protect Employees
Numerous New Jersey COVID-related employment lawsuits can be traced to its strong worker protections. New Jersey has one of the country's broadest whistleblower laws, also known as the Conscientious Employee Protection Act (CEPA). Among other things, CEPA makes it illegal for your employer to retaliate against you if you object to or refuse to participate in something you reasonably believe is criminal, fraudulent, illegal, or violates a clear public policy requirement associated with public health, safety, welfare or the environment. CEPA also applies to licensed or certified health care professionals who have objected or refused to participate in activities, which they reasonably believed constituted improper quality of patient care.
Since the Spring of 2020, numerous executive orders by Gov. Phil Murphy have compelled employers to offer masks to their workers, maintain 6 feet of distance at the workplace, and regularly sanitize equipment. Unfortunately, employees at risk for catching COVID due to pre-existing medical conditions at-risk of such as asthma, diabetes, or high blood pressure, have felt pressured to choose between risking their health working onsite in an unsafe environment or take unpaid leave rather than be accommodated with the option to work remotely.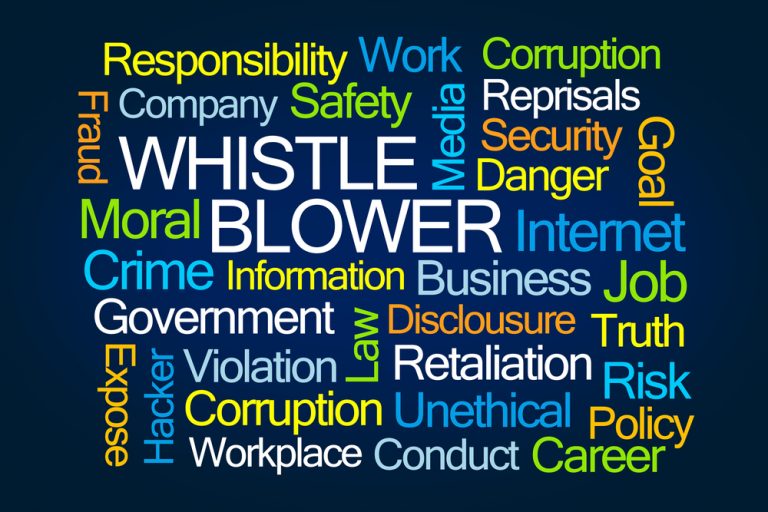 Do you have a reasonable belief that illegal activity or behavior against public health or a safety policy is occurring at your place of employment? Do you have a pre-existing health issue or disability, and your reasonable accommodation request to work from home to reduce your chance of infection has been denied? Or were you unfairly terminated or reprimanded for reporting violations to COVID-related guidelines? You may have a CEPA case. If so, it is vital to contact an employment attorney as soon as possible to understand your rights and options fully. Schedule a free, confidential consultation with a New Jersey CEPA lawyer to discuss your particular employment facts and legal circumstances.
Contact a New Jersey Whistleblower & Retaliation Attorney Today
Knowing how to prove retaliation in the workplace can be overwhelming, especially if you're dealing with the emotional and financial repercussions of a workers' compensation claim or whistleblowing.
At Chamlin, Uliano & Walsh, our renowned team of an experienced whistleblower, retaliation, and worker's compensation attorneys will handle your case with confidence, offering you comfort and peace of mind. We are passionate about protecting workers' rights, and we are ready to review your case. We take pride in successfully representing clients across New Jersey, including towns like Paterson, Clifton, Little Falls, Wayne, Woodland Park, West Milford, Monmouth, Essex, and the greater Passaic County areas.
Please contact us online or at 732-440-3950 today to schedule a free, confidential consultation with one of our team of legal professionals who can support you in pursuing all the options that may be available to you.
---