Monmouth County NJ Personal Injury Attorneys for Victims Injured in Alcohol-Related Accidents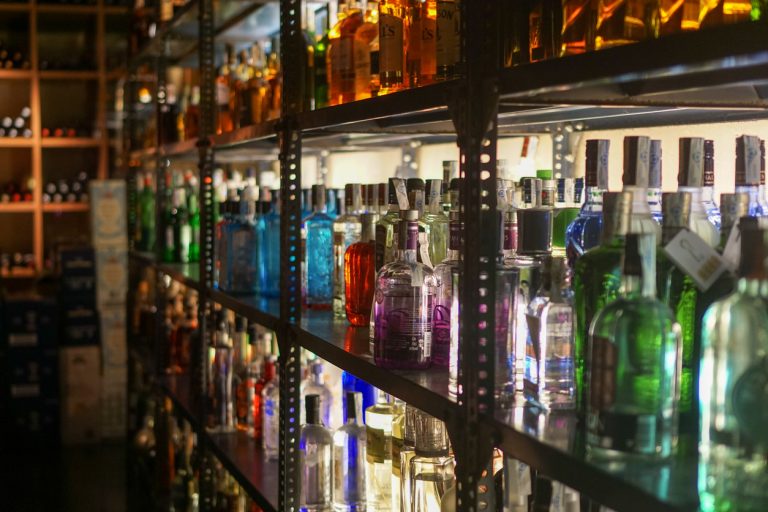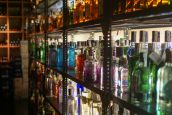 Alcohol is a known central nervous system depressant, causing a myriad of symptoms and behaviors unlikely to occur in sober individuals. Inebriation or intoxication can lead to social inhibition, impairments in balance and coordination, lack of self-control, impaired decision-making, and at times, violent behavior. Generally, when an individual over-consumes alcohol and behaves erratically, we consider him or her solely responsible for the outcome. However, under certain circumstances, the negligence of someone else contributes to the intoxicated person's poor decision-making and the catastrophic events that may result. Drunk-driving accidents cause serious injuries and fatalities at staggering rates. Fights caused by intoxicated persons can also lead to severe injuries for those who are caught in the cross-hairs. In New Jersey, when a person endangers themselves and those around them and someone else is injured, the victim may be entitled to pursue compensation from, not only the intoxicated person, but also the individual or establishment that contributed to, or failed to prevent, the accident from occurring.
Dram Shop Liquor Liability Lawyers in New Jersey
At Chamlin, Uliano & Walsh, our seasoned attorneys have particular experience in the realm of alcohol-related accident litigation (often referred to as Dram Shop Law). In fact, one of our partners, Charles J. Uliano, successfully represented the victim of a drunk-driving car accident before the New Jersey Supreme Court in one of the most significant precedential Dram Shop cases in New Jersey's history. Mr. Uliano not only achieved a positive outcome for his client but helped to lay the legal foundation for future cases involving victims injured as a result of the negligent service of alcohol. Employing over 50 years of knowledge, experience, and resources, our personal injury attorneys have successfully advocated from countless injured victims in Southern New Jersey and across the State. Contact our offices in Monmouth County to discuss your case and how we may help you to obtain just compensation. We can be reached anytime at 732-440-3950 or toll-free at 888-328-9131 and we always provide cost-free consultations.
New Jersey Dram Shop Laws and Commercial Liability
Restaurants, bars, and other commercial establishments are held to strict standards with regard to the service of alcohol under New Jersey's Dram Shop Law. According to Section 2A:22A-4 of the New Jersey Statutes, a commercial establishment can be held liable for damages including the medical expenses, lost wages, and pain and suffering of a victim if the establishment's negligence contributed to the injuries caused by an intoxicated individual. Dram Shop law also applies in the case of wrongful death, such as a fatal car accident. In order for a licensed alcoholic beverage server to be deemed negligent, the server must have:
Served a visibly intoxicated person; or
Served a minor, under circumstances where the server knew or reasonably should have known, that the person served was a minor below the legal drinking age of 21.
Further, in order for a plaintiff to recover damages with a Dram Shop claim against a commercial establishment, the plaintiff must demonstrate that:
The licensed alcoholic beverage server (i.e. bar, restaurant, or other establishment) was indeed negligent
That the injury or damage was proximately caused by the negligent service of alcoholic beverages; and
That the injury or damage was a foreseeable consequence of the negligent service of alcoholic beverages.
If you can show that the establishment served alcohol to an observably intoxicated person, provided alcohol to a minor, or failed to take appropriate measures when witnessing an intoxicated person attempting to drive, you can hold the establishment responsible under Dram Shop liability.
New Jersey Dram Shop Liability for Social Hosts
New Jersey Dram Shop law also applies to social hosts under certain circumstances. If a social host (a person holding a party or gathering) provides alcohol to an intoxicated person and the intoxicated person subsequently causes an alcohol-related accident, the social host may be held partially responsible. It is important to note that "provided" refers to any consumption of alcohol at a gathering, including self-service or alcohol that is brought to the gathering by another guest. Under New Jersey's Dram Shop law, a social host can be held liable if an intoxicated person causes a motor vehicle accident that results in another's injury or death after being served alcohol by the social host and:
The intoxicated person was observably inebriated in the presence of the host; or
The beverages were provided "under circumstances manifesting reckless disregard of the consequences" to another; and
The circumstances created an "unreasonable risk" of harm to life or property.
**One of our partners, Charles J. Uliano, won a favorable verdict before the New Jersey Supreme Court on a behalf of a victim who was injured in a car accident caused by an intoxicated driver in one of the precedential Dram Shop cases in New Jersey involving social hosts. In this case, Kelly v. Gwinnell established that social hosts who allow guests to become intoxicated and then drive may be liable for injuries caused by the guest's negligent drunk driving.
Contact South Jersey Liquor Liability Lawyers for a Free Consultation
Our team of personal injury attorneys not only understands case law with regard to liquor liability in New Jersey, we contributed to it through a victory before the New Jersey Supreme Court. Let us help you hold negligent parties accountable for your injuries or the death of someone you love. Our knowledge and experience can go a long way toward achieving a favorable outcome.