South Jersey Bar and Restaurant Accident Injury Lawyers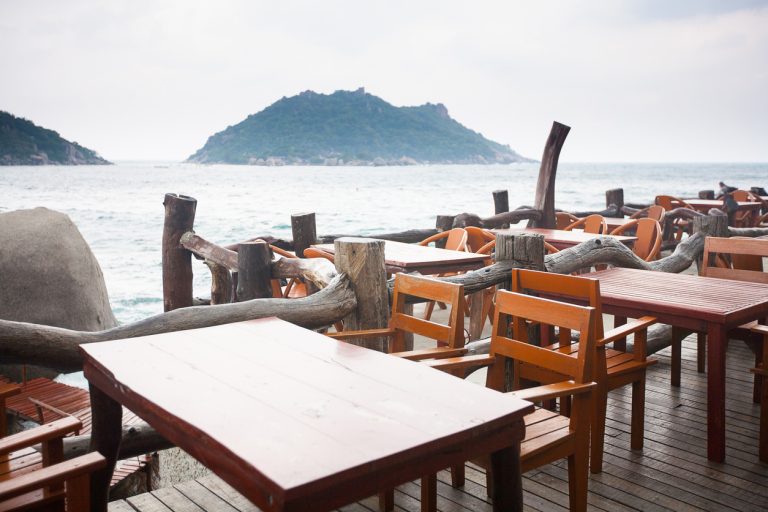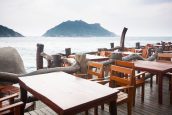 South Jersey is home to scores of bars and restaurants, frequented by locals and their guests, as well as the thousands of visitors who descend upon Monmouth and Ocean counties each year to enjoy the beautiful beaches and many activities available during the summer months. These bars and restaurants provide a regular source of food and festivities, from regular weeknights to holidays and events. More often than not, these places are the source of positive feelings and good memories. However, they can also be sites of serious accidents and injuries, which are at times, the fault of their proprietors. For instance, spills of food and beverages, broken glass, or other debris left on the floor can lead to slip-and-fall incidents. Insufficient lighting or inadequate security can provide fertile ground for assaults, robberies, and other forms of criminal activity. Over-served patrons can cause significant harm if they engage in physical altercations with other guests or drive home and injure another during a car accident. When these accidents do occur, victims may be entitled to compensation from the negligent party. In order to accurately determine liability and hold these parties responsible for damages, it is essential to have a seasoned personal injury attorney working on your behalf.
At Chamlin, Uliano & Walsh, our highly experienced attorneys have successfully championed the causes of injured victims for the last 50 years. In fact, one of our partners, Charles J. Uliano, participated in one of the most significant precedential cases involving alcohol liability in New Jersey's history. Not only achieving a positive outcome for his client, who was injured in a drunk-driving accident, Mr. Uliano helped to lay the groundwork for future cases involving victims injured as a result of the negligent service of alcohol. With unparalleled experience, knowledge, and resources on our site, we are thoroughly equipped to achieve the compensation you deserve after being injured as a result of someone else's negligent actions. To discuss your injury case with a member of our personal injury team free of charge, contact our Monmouth County offices today at 732-440-3950 or toll-free at 888-328-9131.
Restaurant and Bar Injury Liability in New Jersey
Premises liability refers to the legal responsibility of property owners with regard to the safety of their premises. This realm of New Jersey law encompasses both commercial and residential properties, including bars and restaurants, requiring property owners to take reasonable measures to alleviate, prevent, and/or warn visitors, patrons, employees, and even passers-by of potentially dangerous conditions. In bars and restaurants, the potential sources of danger are manifold, ranging from slippery floors to improperly prepared food, from dark parking lots that provide cover for criminals, to over-served guests who cause fights in the establishment of car accidents as they travel to their next destination.
The most common incidents that may cause injuries in New Jersey bars and restaurants include:
Slip and falls resulting from wet or slippery floors
Trip and falls resulting from food, broken glass, or other debris left on the floor
Slip or trip and falls resulting from insufficient lighting
Criminal activity such as assaults and robberies resulting from inadequate security
Altercations caused by patrons who are over-served alcohol
Altercations that are allowed to continue to due lack of security personnel (i.e. "bouncers")
Food poisoning resulting from improper handling of food
New Jersey Restaurant and Bar Injuries Involving Alcohol
One of the primary issues subsumed within premises liability law regarding New Jersey bars and restaurants is the service of alcohol. As a commercial property owner, under New Jersey's "Dram Shop Laws," you may be held liable for injuries caused by an intoxicated patron if said individual's actions led to the injury of another and your service of said individual was considered negligent. In general, the law (outlined in Section 2A:22A-4 of the New Jersey Statutes), requires that your establishment and its employees serve alcohol appropriately. If it is determined that a bar or restaurant served alcohol negligently and that an intoxicated person caused someone else's injury as a result, the injured victim can bring a personal injury lawsuit against the intoxicated individual and the establishment that served him or her the alcohol. Negligent service of alcohol may involve one of the following:
Serving an individual who was observably intoxicated; or
Serving an individual that the establishment knew or should have known was under the legal drinking age of 21.
When a person is intoxicated, his or her judgment is inevitably compromised. As a result, intoxicated individuals can cause a host of problems for those around them and at times, even the injury or wrongful death of innocent bystanders. These incidents often occur when intoxicated patrons cause fights or engage in physical altercations with others, or when they cause devastating, and sometimes fatal car accidents, while drinking and driving. If the bar or restaurant's negligent service of alcohol contributed to the person's intoxication, the establishment may be held responsible for the injuries that result.
Contact Our Monmouth County NJ Bar and Restaurant Injury Attorneys Now
With over 5 decades of experience and in-depth knowledge of New Jersey Dram Shop and commercial liability laws, our personal injury team is poised to obtain you just compensation for your injuries. Contact our Monmouth County offices now to discuss your case, receive an honest assessment, find the answers to your questions, and become prepared to move forward.