October 6, 2022
The Information Obtained From a Black Box Device Installed in Your Vehicle can be a Turning Point in Your Accident Case in Long Branch,
Tinton Falls, Holmdel, Freehold, and throughout Southern New Jersey.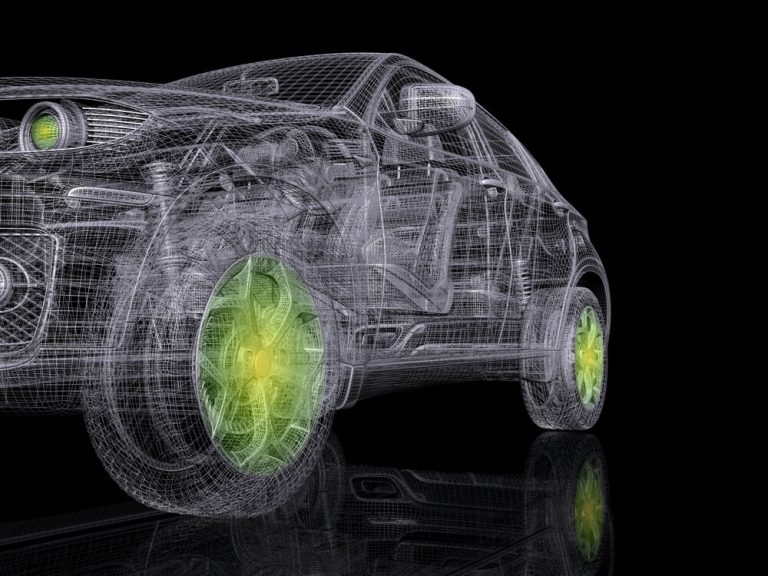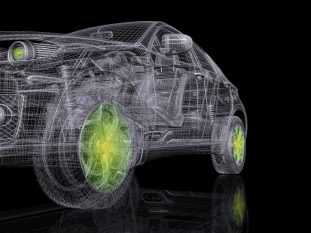 You hear about them all of the time when there is a boat or airplane accident:  the ever-important black box.  Years ago, crash analysts and engineers were left to their own devices, attempting to recreate accidents of all kinds. Experts use the information from the black box to extract vital information about what occurred before, during, and after the accident to which the vehicles had succumbed. Intricate technical devices are used to create a picture of the conditions of the accident and the causes surmised by that picture.
Black Box Device in Motor Vehicles in NJ
Since 2014, most cars have been fitted with a black box. Also known as an EDR or event data recorder, the black box is a small device located behind the steering wheel in the dash.  It is not readily available, and extracting the information it contains requires special equipment.
Purpose of a Black Box
Manufacturers can use the black box to recall faulty parts or commercial trucks and tractor trailers to monitor driving practices and the following of company or state regulations.
Types of Information Obtained From a Black Box
The information issued from the black box includes the speed at which your vehicle was moving, whether or not you used the brakes, if you were wearing a seat belt, how the car was steered, the duration of the impact, and whether or not the airbags were deployed.  This information added to the visible evidence of the accident can better answer the questions surrounding the reason for the accident.
Is a Black Box Required in all Vehicles?
It is not mandatory to install a black box in your car if you do not have one. Generally, 96% of all cars manufactured as of, or after, 2014 have a black box.  If your vehicle does not have one and you would like one, you can have it installed for between $650 and $1,925.  If you don't have one in an older car and aren't interested in placing one, it is of no legal consequence.
Ideally, all vehicles should have one, but the National Highway Traffic Safety Administration has not established a hard and fast rule that obligates drivers or transportation companies to have a black box installed.  As stated previously, nearly all the vehicles on the road since 2014 have one installed during the manufacturing process.  Many organizations have supported the creation of legislation that would obligate all sizable commercial truck companies to have black boxes and working dash cams to obtain evidence regarding the dangerous accidents they can cause.
Importance of a Black Box in an Accident Investigation
A myriad of facts can be gleaned from a car's black box.  It tells investigators a lot about what happened in the accident in a precise and absolute way.  Information such as the speed of the vehicles at impact, evasive maneuvers such as steering or braking, and whether seat belts were used are all critical in recreating the accident.  In combination with witness statements, physical evidence, and expert observations, a much clearer picture can be created with the black box data.
Various Ways a Black Box can Assist with Your Personal Injury Claim
There are several ways in which a black box can assist you in your injury case, either as the defendant or the plaintiff.  As a defendant, the black box can be used to determine who is at fault for the accident.  You can rely on the information from both cars to describe the conditions under which the accident occurred.  Similarly, as the plaintiff, the same information is available. When you are in an accident, sometimes your recollection of the events is less than 100% accurate of no fault of your own.  Head injuries, unconsciousness, and trauma can leave your memory lacking up to several minutes before or after the accident. The black box can measure the force of the impact, which can help you request a high settlement.
Unfortunately, some drivers attempt to be deceptive in order to avoid being held responsible for an accident they are, indeed, responsible for.  The information from the black box can bring that deception to light, and the facts support your personal injury claim.
Additionally, information from the black box can either support or deny witness accounts or expert testimony. Regarding tractor trailers, the black box can monitor mileage and the required rest drivers must have to avoid sleepy driving.  It can also provide information about speeding.
Can Insurance Companies Access the Data from a Black Box to Dispute a Claim?
Contrary to what most people think, insurance companies do not use the black box to measure good driving and the subsequent costs for car insurance based on the driver's behavior.  Insurance companies have their own devices that customers can use voluntarily to measure their driving. Still, the original black box inserted during the car's manufacturing is unrelated to the insurance company.  As a matter of fact, in the state of New Jersey, insurance companies cannot request that information to adjust a customer's insurance premiums.
The information taken from the black box does not determine absolute guilt or innocence.  It helps explain the components of the accident that could provide a plausible scenario that the insurance company can use in terms of a settlement.  Eyewitnesses, investigators, and expert witnesses can contribute as much (or more in some cases) to reconstructing the events before and during the accident.
What the insurance company cannot do is request a scan of your black box to obtain evidence of your driving habits.  The state of New Jersey says the information from the black box can be extracted under the following conditions: with the owner's consent, if there is a search warrant, to better motor vehicle safety, to obtain necessary diagnostics to repair the vehicle, to determine the reasons a car accident occurred, or for the discovery phase of a civil action.
Some insurance companies offer their drivers a black box-like program to monitor their customers' driving practices.  This is a double-edged sword, as good driving practices could lower your monthly premiums, but less than stellar performance could increase them substantially.
Explore with Our Lawyers How to Use the Data from a Car's Black Box After an Accident in Monmouth County, NJ
If the fault of your car accident has yet to be determined, or you have been falsely accused of causing an accident, you need an experienced and knowledgeable personal injury lawyer to defend your case.  An award in your personal injury case can take the enormous burden of hospital bills and lost income off your shoulders.  The information extracted from the vehicles' black boxes and your attorney's expert investigation skills could help you win your case.
The attorneys at Chamlin, Uliano & Walsh are prepared to handle your accident case and work tirelessly to deliver the best possible result in Asbury Park, Freehold, Red Bank, Wall, Little Silver, Howell, Belmar, Hazlet, and towns throughout Monmouth County and Southern New Jersey. We have the resources and experience you need and will work with you every step of the way, keeping you informed and engaged throughout the process. Our intention and priority is to treat you like family, while utilizing all of our valuable insight, negotiation, and trial experience to ensure you receive the compensation you deserve.
Call our office in West Long Branch immediately at 732-440-3950 or send us a request online for your free consultation.  If you are the victim of an accident, you shouldn't allow yourself to be victimized a second time by not getting the financial justice you deserve.
---