May 29, 2018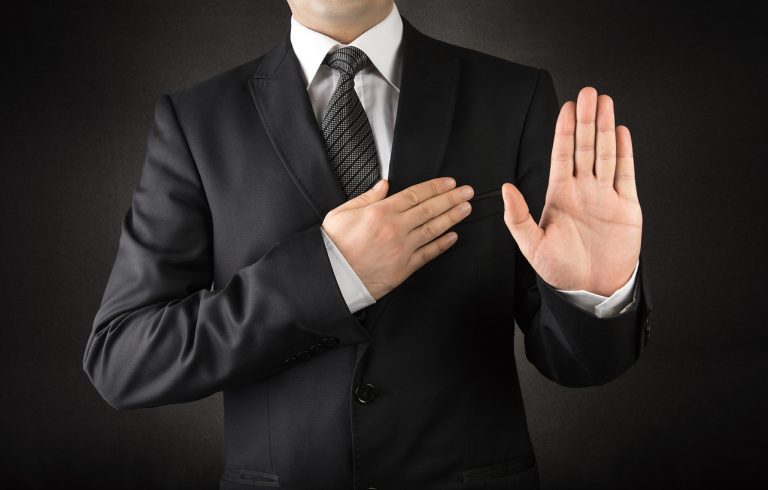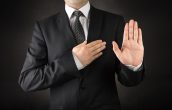 Personal injury claims are not nearly as dramatic as courtroom dramas we see on TV, films, or in John Grisham novels. However, many of the same concepts do translate into real-life legal practice. One of those concepts is the usage of expert witnesses. Experts within personal injury cases are primarily used to give sworn testimony as part of a deposition rather than in the courtroom, but their expert testimony is equally valuable. Whether your personal injury claim is the result of a car accident, motorcycle accident, premises liability claim, product liability claim, or any other type of accident, expert witnesses may play a major role in your case.
Our personal injury attorneys will discuss how experts are used for personal injury claims and identify how law enforcement officers, first responders, doctors, and other experts can play a role.
Law Enforcement and First Responders' Expert Testimony in Monmouth County Personal Injury Cases
Often the first individuals on the scene of an accident are police, firefighters, EMTs, and other first responders. Not only are these individuals generally regarded as reliable witnesses, they are also considered impartial. There is a fine line between a "witness" and an "expert witness". Police officers and other first responders may be used in either capacity depending on the nature of the situation.
For example, let's say you were injured in an auto accident. The police will likely file a formal report which will be accessible as evidence within your case. It also may be possible to call the responding police officer(s) as witnesses during a deposition or court trial. They may offer their expert opinions as to the cause of the accident, who would be at fault, damage to the vehicles and more. However, for complex cases, our Monmouth County personal injury lawyers would likely enlist experts such as auto accident reconstructionists, forensic experts, and more.
Freehold, NJ Doctors and Nurses Act as Expert Witnesses for Personal Injury Cases
Medical professionals are also commonly called upon by Freehold personal injury attorneys to offer expert testimony regarding victims' injuries. While the details of the testimony are largely dependent on the nature of your accident and injuries, doctors and nurses may be called upon to testify regarding the following:
How your injuries were sustained – insurance companies and other defendants in personal injury cases will often attempt to argue that a victim's injuries were not in fact sustained during the accident in question. The expert testimony of a doctor is a great way to refute those claims
The severity of your injuries – the financial compensation awarded through PI claims is heavily dependent on the severity of the injury and how much the victim's life was impacted
Your medical outlook moving forward – on a similar note, doctors may testify as to the quality of life which will be possible after an injurious accident. Some victims suffer injuries which may lead to devastating life changes including permanent disability 
Mental health issues – mental anguish and suffering is another pillar of a strong personal injury case. Mental health professionals such as psychologists, psychiatrists, and more may be key expert witnesses
Contact our West Long Branch Personal Injury Attorneys Today
The personal injury attorneys of Chamlin, Uliano & Walsh have extensive experience working with expert witnesses within personal injury claims in Monmouth County towns such as Howell, West Long Branch, Red Bank, Middletown, Freehold, Asbury Park, and all of Central New Jersey. One of our founding partners, Charles Uliano, is one of only a handful of attorneys in our state to have earned a dual certification by the New Jersey Supreme Court as both a Certified Civil Trial Attorney and a Certified Criminal Attorney. If you or a loved one has been injured in an accident, our firm will work hard to protect your legal needs and recover the financial compensation to which you are entitled.
To discuss your potential personal injury case in a free and confidential consultation, please contact us online or call our West Long Branch, NJ offices today at (732) 440-3950.
---
Categorised in:
Bicycle Accidents
,
Car Accidents
,
Dog Bites
,
Motorcycle Accidents
,
Pedestrian Accidents
,
Personal Injury
,
Premises Liability
,
Product Liability
,
Train Accidents
,
Truck Accidents
,
Wrongful Death