September 28, 2021
Unfortunately, playground-related injuries are more common than is often expected in NJ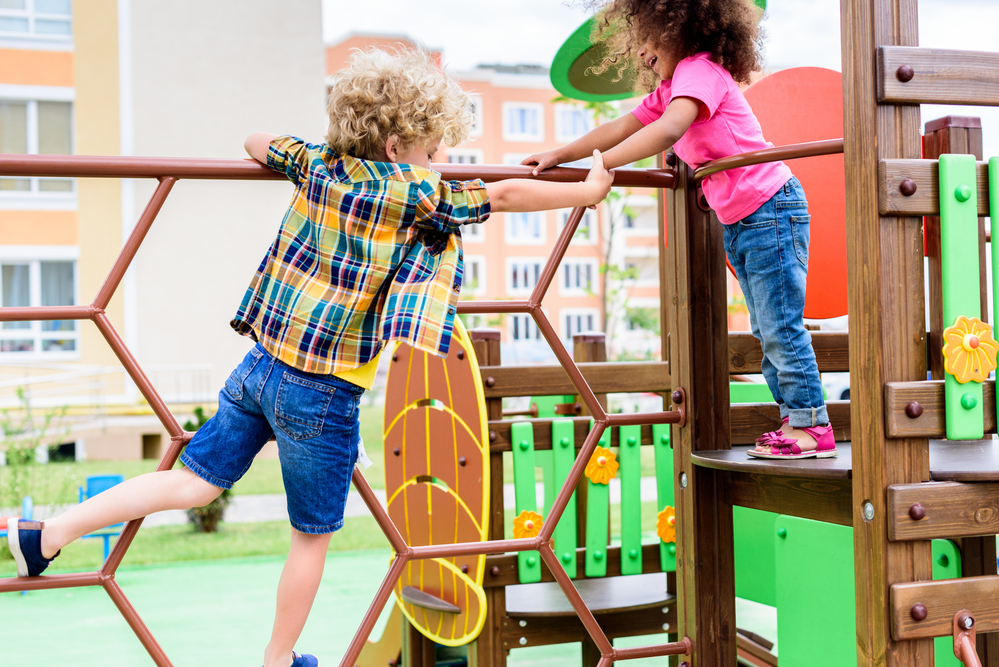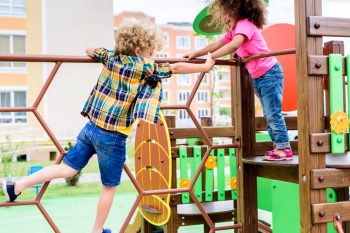 For many children, playing on a playground is the highlight of their day. School recess often spent on a playground or family outings at the park playground are a healthy way for kids to spend time as they get exercise, build social skills, and learn and grow through play. Unfortunately, however, the playground can become a set of unexpected terror as accidents happen. Read on to learn more about the surprising fact that playground accidents are actually more common than you may think, as well as to learn about some of the most common causes of playground accidents and how to determine who is liable.
Playground accidents are more common than you may think.
According to the Centers for Disease Control and Prevention (CDC), United States emergency rooms treat upwards of 200,000 children under the age of 14 years old every year because of mishaps that happen on a playground. Public playgrounds account for about three of every four playground accidents involving malfunctioning equipment; most of those occur at schools and daycare centers, the CDC reported. Shockingly, nearly half of reported accidents are severe. These more extreme accidents involve injuries to internal organs, concussions, and even amputations.
The location of the playground affects which piece of equipment is likely to cause an accident. Reports have shown that on home playgrounds, swings are the most likely cause of child injury. On public playgrounds, however, climbers may be to blame for injurious accidents.
What are the common causes of playground accidents?
Malfunctioning equipment is often to blame for the vast majority of playground accidents. Equipment becomes much more dangerous when it is not maintained correctly. Because many playgrounds are years and even decades old, they become hazards if not maintained by city municipalities or property owners. What are some of these hazards? Well, consider the materials. Traditional municipal playgrounds are made of metal. Over the years, weather and wear can cause rust and deterioration of the metal, making them susceptible to giving under the weight of a child. Additionally, unless tightened and maintained, connective pieces like screws and bolts can come loose and lead to a collapse.
Many home swing sets are made of wooden structures. Depending on the area's climate and the menace of termites, deterioration can occur without parents' knowledge, leading to a dangerous situation when least expected.
Most Common Types of Playground Injuries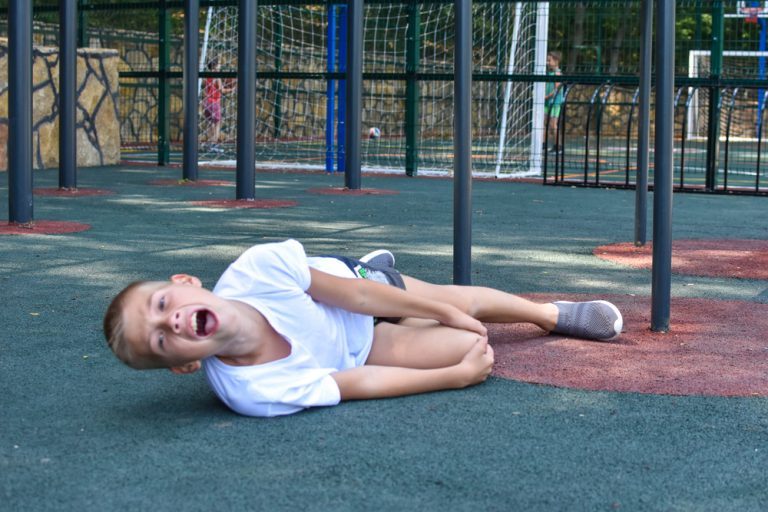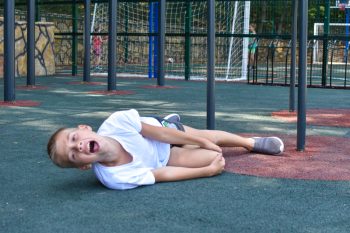 Given that minor bumps, bruises and cuts commonly occur on playgrounds, there are many playground injuries that are far more severe. These include but are not limited to broken bones, sprains and strains, internal organ injuries, minor and major dislocations, and concussions.
Though rare, deaths have also been associated with playground equipment. Between 2010 and 2020, 147 children (ages 14 and younger) died from playground-related injuries.
It is critical to note that while most playground injuries occur on public playground swings and climbing equipment, 70 percent of deaths occurred on home playgrounds.
Who is responsible for playground accident injuries?
The question of who is responsible for a playground accident is challenging to answer because it is pretty nuanced. If your child has been injured in a playground accident, you must connect with an experienced personal injury lawyer to discuss whether negligence on the part of a caretaker or property manager was involved.
Premises liability laws note that in the case that a child is injured on a playground that is privately owned, the property owner may be liable for the accident if their negligence has caused it. A property manager is responsible for maintaining a property, and that includes the playground equipment. Proper maintenance includes ensuring that the structure is adequately protected against adverse climate conditions that can cause deterioration of the structure, as well as tightening any loose connective elements.
When the playground is a public property, the municipality is responsible for this upkeep. An accident caused by malfunctioning parts could result in a negligence case against the city government. If the injury happens on school property, the school or daycare center is responsible for making sure that all equipment children use is up to code and safe for use. Additionally, because it is the school's liable to have an adult supervising children at all times, a negligence case against the caretaker could be appropriate.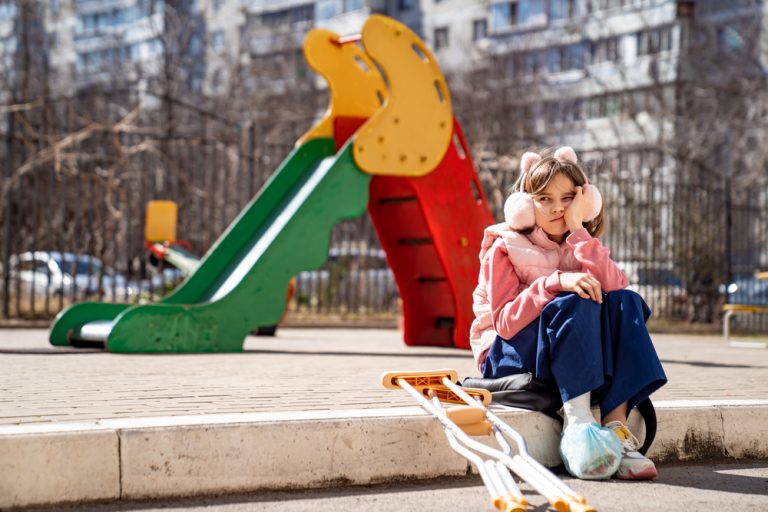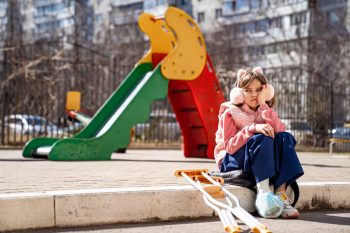 In all cases, the ideal – and the expectation – is that children will play on a playground without risk of harm or injury. However, when an accident happens, having the support of a skilled personal injury lawyer can help to ensure that your family will recover damages caused by the accident, including medical expenses and even psychological harm such as post-traumatic stress experienced by your child. Additionally, the results of such a personal injury lawsuit will help prevent further accidents from happening by heightening maintenance practices by the property owner.
If your child has been injured in a playground accident, you must strongly consider hiring a skilled personal injury attorney who can advocate on your behalf for just compensation.
Was your child injured on a playground in Monmouth or Ocean County NJ? Contact our Personal Injury Attorneys for a free consultation and talk about your options.
If your child was injured on a playground, you could be entitled to compensation. Places where playgrounds are located usually are liable for keeping the structure in good condition. They should constantly check the equipment to make sure everything is safely tightened, clean and free from causing injuries. Also, the company in charge of manufacturing the playground could be held responsible as well. If your child has suffered an injury due to poorly maintained equipment or the negligence of a caretaker, you have support available from our personal injury lawyers at Chamlin, Uliano & Walsh.
The team of attorneys at our firm will work towards identifying the places or people involved and responsible for the injuries of your child and pursue a claim against them on your behalf to recover damages. If you need assistance with a playground accident claim in Point Pleasant, Toms River, Neptune, Freehold, Brick, Long Branch, or other towns across Middlesex, Ocean, and Monmouth County, get in touch with us for a free consultation and review of your case.
To contact us, you can simply send us a message online and fill out our contact form where we will get back to you shortly, or through our West Long Branch, NJ office at (732) 440-3950.
---