February 28, 2022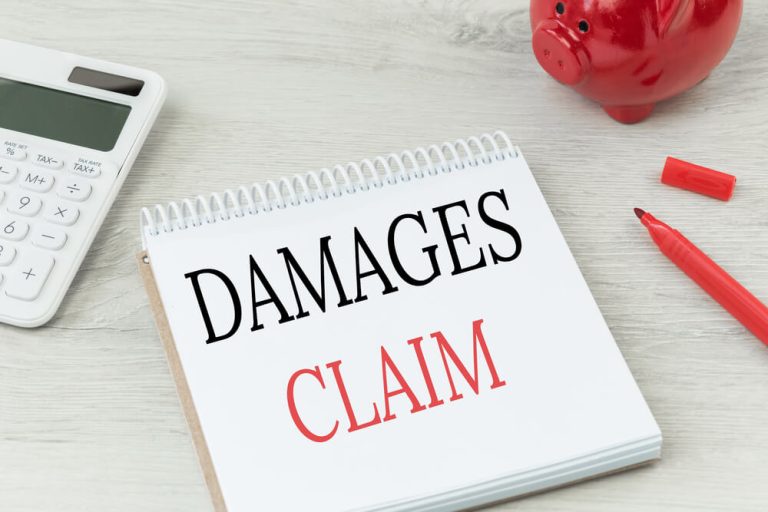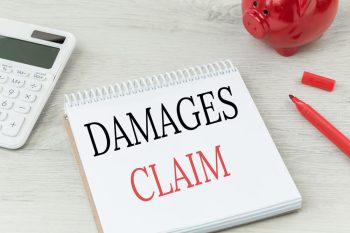 Suppose you are injured due to another person's or party's negligence. In that case, you can be entitled to compensation (also known as damages) which is meant to pay for the losses you have experienced due to their carelessness, neglect, or improper conduct. No amount of money can restore you to who you were before the accident. Pain, emotional suffering, and trauma won't go away with a monetary settlement, but by paying compensatory and punitive damages, you can hold those negligent accountable for the suffering they caused. You can also restore your financial condition to the extent possible by receiving financial resources to account for those you lost or laid out in connection with the accident. Finally, the other person may think twice before letting it happen again.
The first step in receiving payment is hiring an experienced personal injury lawyer who knows what damage caps are and how to get you properly compensated for your injuries. Even before that happens, you may want to know the answer to a commonly asked question about damages for personal injury lawsuits in New Jersey: Is there a damages cap? Find out here.
Learning About Damages Cap in New Jersey
A damages cap limits how much money you can receive via your verdict or settlement for damages in a personal injury case. Most states have them, and New Jersey is one of them, to an extent. The purpose of a damages cap is purely economic. The thought being that if damages caps were not in place, the high awards become too costly, and those costs are passed down to the consumer. For example, if a medical malpractice suit results in millions in damages, the doctor's malpractice insurance payments go up, which means the patients wind up paying more for their appointments. That is not to imply that malpractice plaintiffs shouldn't seek damages, and in fact, medical malpractice cases often lead to millions in damages, particularly when the injuries are particularly significant, the impact is permanent, or the victim is a baby or child.
Does New Jersey Have a Damages Cap?
The answer to this is yes and no. There are limitations on some kinds of damages awards.  Punitive damages are capped, while compensatory damages are not.
No Limit on Compensatory Damages in NJ
Compensatory damages are meant to compensate the victim for the losses they have experienced because the defendant was negligent. Compensatory damages are grouped into two parts: non-economic and economic. Economic damages are meant to reimburse the injured person for their lost wages, medical bills, property damage, household services, and loss of earning capacity. This can also include alterations made to the home and a wheelchair-friendly vehicle if the person can no longer walk. Non-economic damages are not as cut-and-dried but still tend to be a significant financial part of the victim's award. Examples of non-economic damages are loss of consortium, trauma, PTSD, disfigurement, loss of enjoyment of activities, loss of independence, physical pain, and depression. Sometimes these damages are placed into the category of pain and suffering. Several attempts by the legislature to cap compensatory damages have not come to fruition.
Caps on Punitive Damages Under New Jersey Law
Punitive damages have a cap and aren't as frequently awarded as compensatory damages. They are intended to punish the defendant for what they did and prevent them from committing a similar act in the future. To apply punitive damages, it must be proven that the plaintiff's injury was a direct result of the defendant's failure to act, their actions were malicious, or there was a complete disregard of the plaintiff's rights. In other words, the defendant was fully aware of the possible harm that could be caused and was indifferent to the likely outcome or acted maliciously, meaning to harm the plaintiff. The cap for punitive damages is $350,000 or five times the compensatory award.
Personal Injury awards are subject to the same cap specifications for all of the cases under this umbrella, including car accidents, slip and falls and other premises liability or product liability claims. In order to prove a personal injury claim, it is highly advisable to have an experienced personal injury lawyer completing the investigation, gathering evidence, interviewing witnesses, assembling all of the necessary documentation, negotiating on your behalf, arguing your case at trial, and more.
Differences with Damages for Wrongful Death
Punitive damages are not imposed in wrongful death claims in New Jersey, and neither are emotional damages such as grief or emotional distress. The types of damages which can be claimed are loss of future earnings, loss of inheritance, medical, funeral, and burial expenses, training, assistance, and care from the affected loved ones. The amount of damages for wrongful death has no cap, but it must be proven that the loved one's passing was a direct result of negligence on the part of the other party.
Damages Cap and Medical Malpractice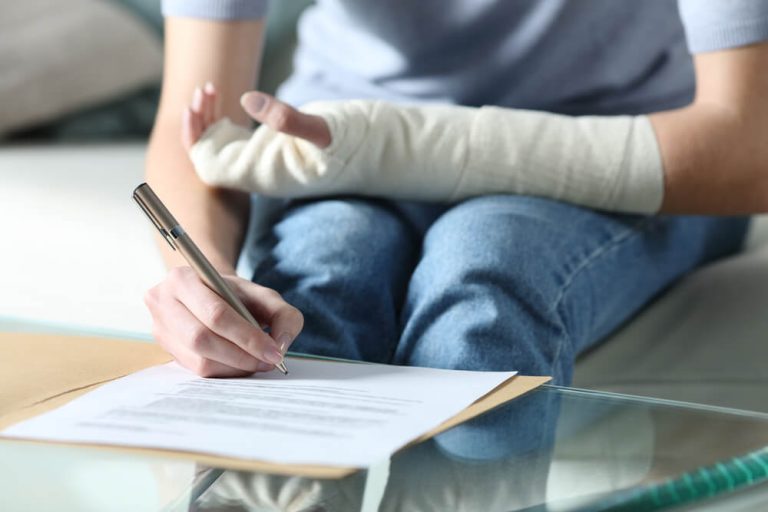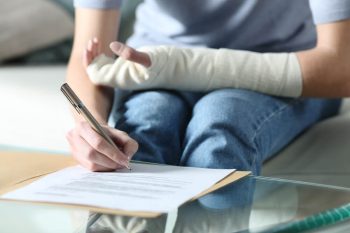 Medical malpractice has the same cap for punitive damages as other suits. The plaintiff is entitled to up to $350,000 or five times the compensatory damages. Compensatory damages themselves have no limit. A medical malpractice suit requires deep investigation by your personal injury lawyer, including procurement of a medical expert (doctor) who can identify how malpractice incident(s) were committed. An affidavit that explains in detail the claim by the plaintiff is required to avoid frivolous lawsuits. The expert must be a practicing physician, board-certified, and a specialist in the same field as the defendant.
Some counties in New Jersey are more plaintiff-friendly regarding malpractice suits than others, although New Jersey, in general, is a plaintiff-friendly state overall. You are not bound by where the incident occurred to establish your case. You can choose the venue to file your claim, as long as you are in the state where it occurred.
What Is the Impact of Damage Caps on Compensation?
Significant awards, without caps, can cripple insurance companies and increase premiums which in turn affect businesses, doctors, hospitals, and individuals. Insurance of all kinds is already taking a serious chunk out of budgets across the country. Most states do not have damages caps at all. Some have caps for medical malpractice or punitive damages. These states have caps on either non-compensatory damages or punitive damages, or both:  Colorado, Mississippi, Oklahoma, Idaho, Connecticut, Montana, Tennessee, Alaska, Hawaii, Nevada, Texas, Alabama, Utah, Ohio, and Kansas.
Studies have shown that juries in states with damages caps tend to award less money in general than those with no caps. Unfortunately, victims of personal injury or wrongful death because of damages caps could be left with less than what they need to cover their expenses because of caps. Some caps are as low as $400,000 in some states. That seems like a lot of money, but it seems very low when you consider it for a 30-year-old male who is paralyzed from the shoulders down and needs round-the-clock care. If you are unsure where your state stands on these issues, it is best to contact a personal injury attorney.
Let our Skilled Personal Injury Lawyers Help You Seek Damages for Your Injuries in New Jersey
Personal Injury lawsuits provide more than economic help to the victims. They provide a way to hold the other person accountable for their carelessness. By filing a personal injury lawsuit, you are waving a flag of caution for others to take notice and be careful. Your injuries and economic hardship must be addressed, and you deserve the compensation you need to heal and move forward with your life.
The highly respected attorneys at Chamlin, Uliano & Walsh are leaders in personal injury law. We have the resources, passion, and knowledge to address every facet of your personal injury case with the utmost confidence that we are doing our utmost to represent you. We know that this is a time of stress and deep concern for you and your family, and we are here to provide you with the skills needed to achieve your best outcome.
If you or someone you love is facing an uphill battle after personal injury, call us for a free consultation at (732) 440-3950 or toll-free at (888) 328-9131. You can also fill out our online form, and we will get in touch with you shortly. As a local Monmouth County-based law firm, we frequently assist clients with seeking just damages for their injuries arising in Belmar, Freehold, Holmdel, Red Bank, Middletown, Little Silver, and other towns in Southern New Jersey.
---