September 7, 2022
When Buying a House with a Mortgage, the Appraisal can Significantly Affect Your Loan Approval and whether you Close on the Property.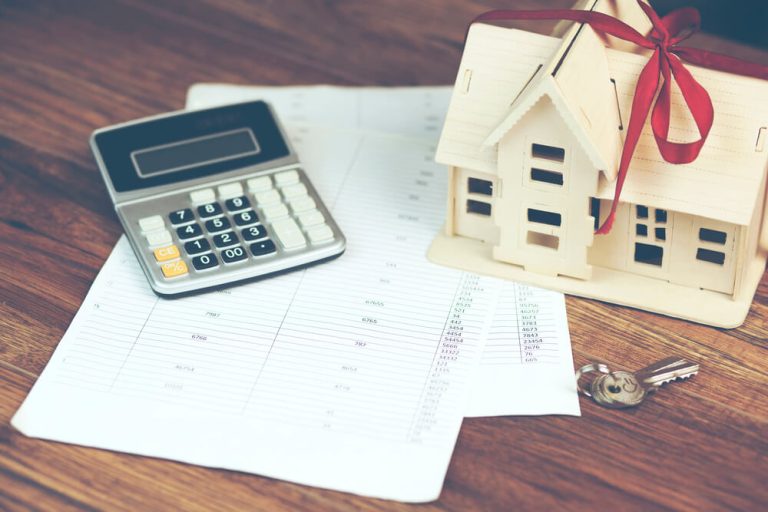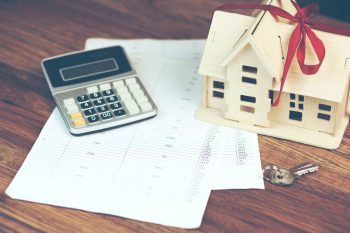 If you have ever applied for a Purchase Money Security Interest, such as a mortgage, or any other kind of loan that required you to collateralize your property, you probably know how important it is to understand the appraisal process and why it is extremely important to trust your real estate appraiser. Here, our real estate attorneys delve into various aspects of New Jersey Appraisal law for you to understand the advantages of a trustworthy appraiser and how you can determine if you are dealing with the right appraiser. Hopefully, by the end of this article, you may have enough knowledge to deal with those in charge of valuing your property, but this article will also convey the significance of retaining a knowledgeable real estate lawyer to ensure your property is valued appropriately and legally.
The attorneys at Chamlin, Uliano & Walsh are experienced in this area of real estate law and can make a world of difference when a certain amount of money must be secured by the value of your home. Unfortunately, what some folks may think their property is worth is not what the appraiser may think according to the process they use. If the home/property is undervalued, the loan will then be less valuable than what you originally may need, forcing you to find other ways to cover the difference. We protect you throughout the real estate process, identifying issues that may impact your investment and financial future. If you have questions about buying your first home, your tenth, or anything in between, our legal professionals can advise and assist you. If you are selling and you need assistance with securing a comprehensive and fair real estate purchase agreement, we can help with that too. Free consultations are our promise, along with the utmost efforts in representing you if you choose to enlist our firm for your home sale or purchase.
Call our local offices in West Long Branch at 732-440-3950 if you would like to talk to a real estate lawyer about your situation now.
Do I Need an Appraisal if I Want to Purchase a House with a Mortgage?
In order to understand the need for an appraisal, it is first important to have a basic understanding of what an appraisal is. "Appraisal," as defined by the Commission for the purposes of its regulations, is "a study and analysis by an appraiser authorized by law to perform appraisals of New Jersey real estate to ascertain fair market value by using a process in which all factors that would fix price in the marketplace must be considered." According to the New Jersey Real Estate Brokerage Law (16-22), the appraisal process is a series of studies and analyses performed by "an appraiser authorized by law" to determine the fair market value of the object of such studies and analyses.
In New Jersey, appraisals are only required if there is a mortgage involved with the sale of the property being inspected. Otherwise, they are not required but are highly recommended. When you apply for a mortgage to buy a house, the lender (bank, mortgage company, etc.) will not extend the value, or approve you for the loan, unless a real estate appraisal is performed. Appraisals are useful for other reasons as well. For example, if you are looking to reassess your property taxes, or appeal your property tax, the value of the property as determined by a trustworthy and recent appraisal/inspection will help you argue for a lower tax rate or payment.
Why is the Appraised Value Important to the Mortgage Company?
When you are asking a bank to lend you $400,000, they want to make sure that what you are using that money for is worth $400,000. If you don't make the required payments on the mortgage, eventually the bank will have to foreclose on the property. That means that the bank will sell your home to satisfy any outstanding value on the mortgage that you have not paid back to them. Lenders make their money on interest usually pre-determined at the time of approval. This is considered when the bank forecloses on the home, and the appraisal will have to show the subject properties value as being able to cover the lender's investment if you cannot.
As you may be able to tell, the appraisal stage of real estate transactions is the lynchpin to the success of the transaction for both the seller and the buyer. In fact, whenever you are collateralizing your home, or real property, the appraisal process will determine if the lender decides to extend the value of the loan to you or if they cannot justify the risk. A LOT depends on this, and you don't need to know what to do if you think you have been the victim of an inaccurate or negligent appraisal, but you do need to know who to call, and that's an experienced attorney who has intimately dealt with the appraisal process before.
The most common reason for conducting a home appraisal is in the purchase of real estate. A home buyer (not the person selling the property) will pay for an independent and unbiased, New Jersey licensed- home appraiser to conduct an official assessment on behalf of the mortgage lender to properly determine and conclude the fair market value of the real estate. Mortgage lenders will not finalize any lending of mortgages for homes they do not know the fair market value for, solely because they do not want to give more money than they must.
Cost of the Appraisal and Who Pays for it
The homebuyer will typically pay the cost of the appraisal at the closing as part of the closing costs; however, arguments can be made for the lender's ability to collect this fee as soon as possible. Some lenders collect the fee upfront to ensure that the buyer is serious about following through with the transaction. More importantly, if the buyer is suddenly not interested or ineligible, the appraiser must be paid by the lender. When and where the fixed fee is paid for the appraisal truly depends on the mortgage lender.
Fees are usually fixed, but they vary depending on the market. Hot markets (many real estate transactions or many homes for sale to match many buyers in a particular area) will probably have higher appraisal fees than a cold market with not much activity. Appraisal fees, like anything else, are a product of the supply and demand concept. In New Jersey, appraisal fees can range from $300 to $1000. It is (or should be) an in-depth and thorough process performed by a licensed professional.
Basic Steps in the Real Estate Appraisal Manual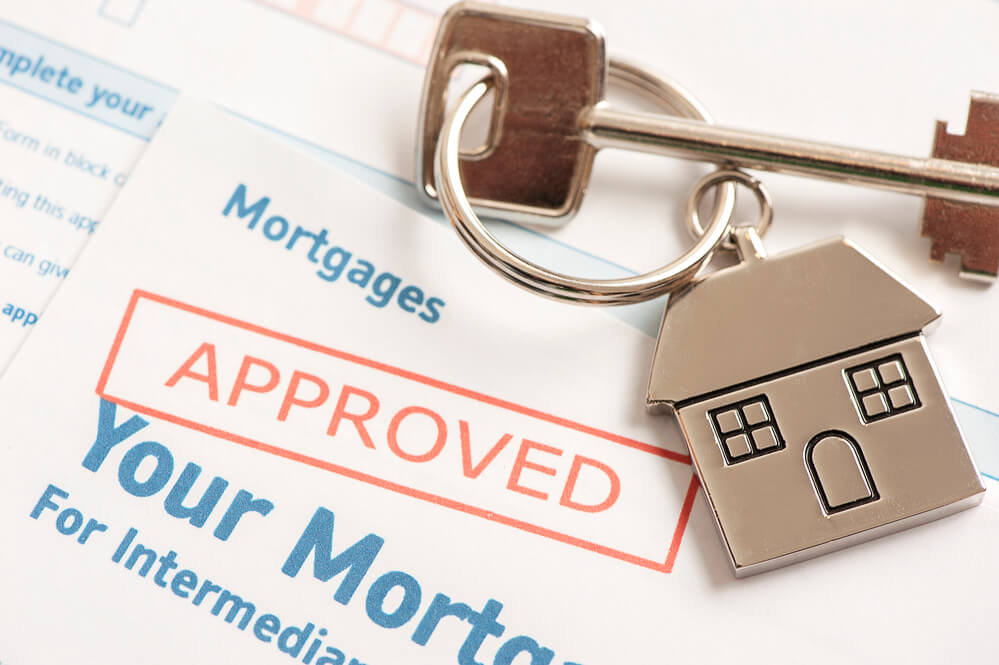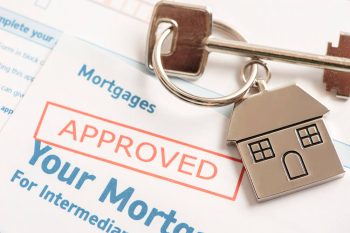 Typically, appraisers will use both comparable homes in the area, or similar homes with identical features in similar circumstances, as well as the size of the property, to attain the fair market value. Comparable market values of similar homes are extremely useful when trying to determine the value of a home; however, there is no sale or property identical to another. Officially there are seven steps to the appraisal process, and it can take days to weeks depending on the property and appraiser.
New Jersey has published a Real Estate Appraisal Manual which teaches prospective appraisers to take the following steps to be taken in order to conduct an appropriate appraisal:
Define the problem – this step consists of describing the property and identifying the exact location of it. It also states the purpose for the appraisal.
Scope of work requires the appraiser to list data specific to the property, as well as off the property.
Preliminary survey and planning
Data collection and analysis – much data is collected to arrive at a very precise value for the property.
Highest and best use analysis
Application of the data using the three approaches to value – the appraiser will be able to determine which of the following three approaches to determining value should be used according to the unique property being assessed: Cost Approach, Sales Comparison Approach, Income Approach.
Reconciliation of the indicated values to come up with the final value estimate.
If the Appraisal is Less than what I am Paying, Can I Still Get My Loan?
If this process yields a result that is below the value extended by the lender, then a new conversation begins with the lender. Most likely, the deal is done. Your hopes are dashed. If the dream home is not what you think it is, the mortgage lender will most likely not want to lend you the money in order to get it.
Take Action with Informed Guidance from Real Estate Lawyers Helping Clients in Rumson, Freehold, Tinton Falls, Eatontown and Neighboring Communities
Taking the advice of highly skilled and attuned legal counsel in real estate law is integral to getting what you need out of the deal. Attorneys experienced in this specific area of the real estate transaction can assist with all aspects of the process, including advising on how to best position yourself with the lender in order to secure your mortgage and, therefore, your dream home. Experienced attorneys know the law and, much like the appraiser, are licensed to practice their craft. Since they are given this privilege, you may think just any lawyer can and will effectively advocate on your behalf. Not so. They can pretend like they are significantly and intimately aware of every detail and nuance of this specific negotiation like the experienced real estate attorney is, but you may find yourself disappointed after the fact.
For additional information, talk to a Monmouth County law firm you can count on. We have been representing clients in home buys and sales of all kinds for over 50 years in Colts Neck, Middletown, Freehold, Red Bank, Wall, Belmar, Asbury Park, and throughout Monmouth County and Southern New Jersey. Contact  732-440-3950 or complete our contact form to find out how we can assist you along the way.
---