July 7, 2021
Before undergoing a medical procedure, you should be informed about the risks involved and what you can expect.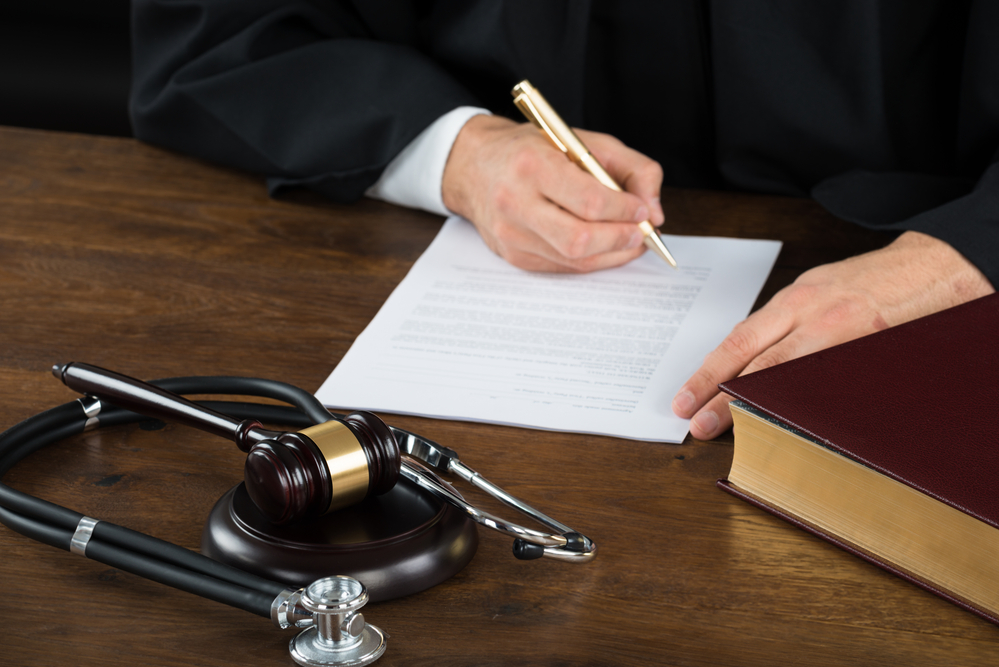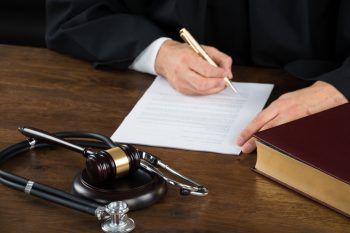 When you need medical care and find a New Jersey health care professional to help treat you, the basis of a doctor-patient relationship is being established. By entering into this agreement, this provider is ethically and legally duty-bound to provide an acceptable level of proficient and professional care, commensurate with industry standards.
That said, after a medical procedure, you should be focused on your health and recovery, confident in the type of treatment and care your chosen medical professional has provided you, not worrying about whether that person's carelessness has resulted in medical negligence which has aversely impacted your life, caused specific physical and/or mental hardships, or loss of income.
Before the COVID pandemic, studies from John Hopkins University cited medical errors as the third leading cause of death in the U.S., and that diagnostic errors were the most common, catastrophic and costly of medical mistakes. According to these same studies, these medical mistakes that led to the patient's death varied from surgical complications that went unnoticed, to poor aftercare, to mix-ups related to the actual prescription dosage to the types of medications the patients should have received.
Although most medical professionals are passionate about the craft they trained years for, mistakes happen, and if a patient experiences harm or injury because their provider deviated from the quality of care that is normally expected in similar situations, those professionals should be held legally responsible.
Do you believe that something wrong occurred during or after your surgery? If you feel your injuries or the injuries or wrongful death of a loved one stemmed from medical negligence, inattention, a mistake, or carelessness, our experienced medical malpractice lawyers, hold doctors and hospitals to a standard of accountability, and seek compensation if their negligence harms an individual.
At Chamlin, Uliano & Walsh, we have lawyers and paralegals on our staff who previously worked for insurance companies, and we leverage our past experience behind the scenes of these organizations to serve the best interests of our clients. Do not delay in contacting us, as your case may be subject to a statute of limitations or time limit requirement that directly affects its viability.
Contact us online or call (732) 440-3950 for immediate assistance and a free consultation with one of our experienced medical malpractice attorneys. We serve clients throughout Monmouth County and Jersey Shore areas, including Monmouth Beach, Middletown, Wall, Freehold, Belmar, Red Bank, and Asbury Park.
What is the Difference Between Medical Malpractice and a Bad Medical Result in Deal, NJ?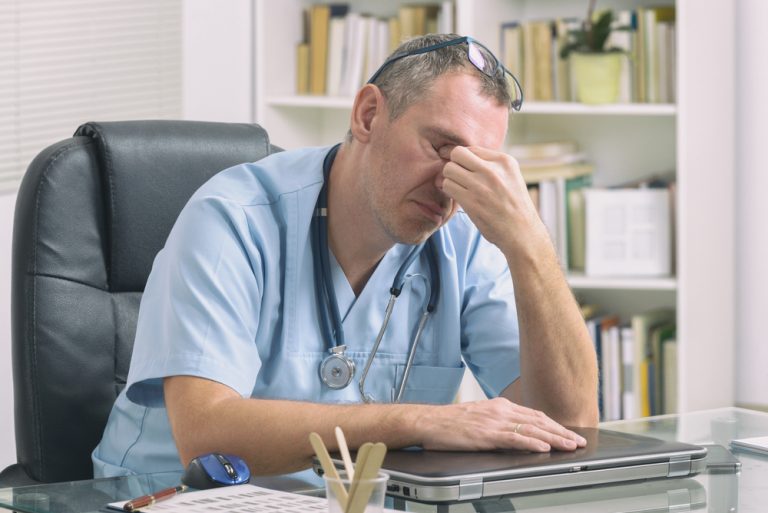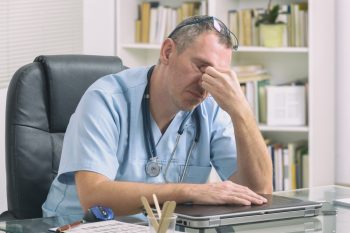 In our previous article, "Do You Have a Possible Medical Malpractice Case?"  we listed numerous examples of medical malpractice, contributing factors, and the most likely place for it to happen.
Before undergoing a medical procedure, you should be informed about the risks involved and what you can expect. Although there are no guarantees, just because you may not get the desired outcome both you and your medical professional wanted, "bad result" does not necessarily mean a mistake occurred, that the medical professional was negligent or that you have the grounds to file a malpractice claim.
Upsetting as it can be, it is possible that a medical condition may not improve and may even worsen after treatment. Each patient responds to a particular treatment differently. If your doctor followed medical procedures and acted as a similarly trained doctor would have, you may not have a claim for malpractice.
So, it is worth noting is that in a medical malpractice case, the medical professional or provider failed to adhere to an appropriate standard of care, failed to take action or treat a problem appropriately or provided such a substandard level of care that it caused a personal injury, harm, or death to the patient. This kind of negligence differs from a "bad result" in that, although the doctor adhered to an appropriate level of care, the end result of a medical treatment or surgery was not as the doctor or patient had hoped.
What are the Four Ds of Medical Negligence in a New Jersey Malpractice Lawsuit?
The basic requirements for establishing medical malpractice, based on a preponderance of the evidence, are referred to as the four D's:
duty of care based on a doctor-patient relationship,
dereliction (negligence or failure to provide standard care as another doctor in the same field in the same circumstances would have),
direct causation (establishing that breach of duty for care is the direct cause for damages), and
damages (detailing the actual type of mental or physical harm suffered through testimony or medical records).
Who Can Be Held Liable in a West Long Branch, NJ Medical Malpractice Case?
Parties which can be help responsible for the often extensive trauma associated with medical malpractice injuries may include the:
surgeon,
nurse,
doctor,
pharmacist,
hospital and hospital employees,
Statute of Limitations for Medical Malpractice Cases in NJ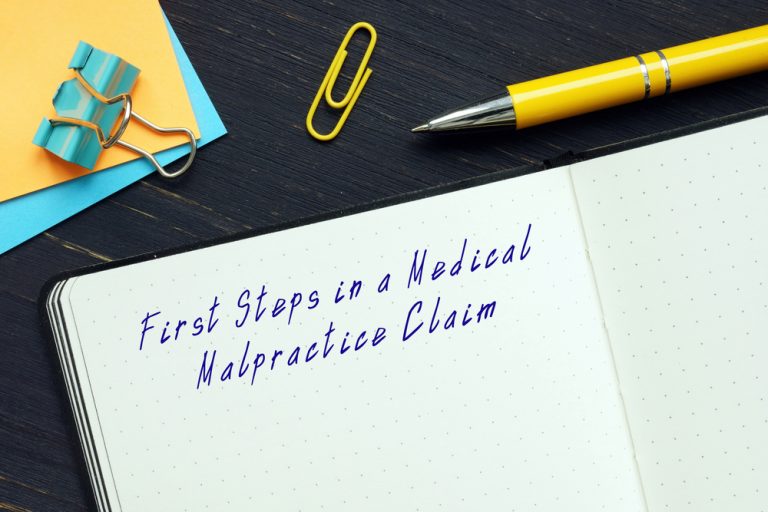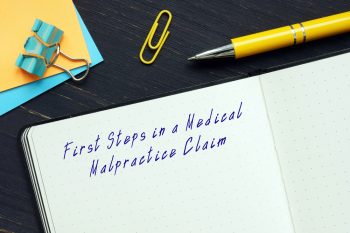 New Jersey has a two-year statute of limitations or deadline for filing a medical malpractice lawsuit. Injured parties must file a claim within two years of the accident, or in some cases, within two years of discovering that a medical error caused the harm. Birth-related medical malpractice claims pose a special exception since those cases must be filed prior to the child's 13th birthday.
Steps to Take If You Think You Have a Medical Malpractice Claim in Lake Como, NJ
If you suspect you are a victim of medical malpractice, your health is your first priority. You should:
Consult a compassionate law firm with extensive experience in medical malpractice cases
Find another physician who can review your records and conduct tests before diagnosing you.
Request a copy of your medical records ASAP, prior to filing, as it contains details regarding your medical history, prescribed medications, types of tests performed, and any information related to the symptoms you are experiencing. This may deter any changes or falsification of your records by medical personnel or the hospital itself.
Keep written, photographic, and video documentation of your health condition and every symptom you have experienced as a result of the medical errors. Be sure to detail how your life has been impacted, whether you now need assistance from other to carry out basic tasks, and your pain management. This documentation can be used as evidence in your case.
Don't post about your case on social media or contact the health care provider involved, as the lawyers for the other side may try to use it against you or limit their liability.
Work with your legal counsel to gather all the appropriate documentation to file a complaint on your behalf protecting your rights.
Contact a Monmouth County, NJ Medical Malpractice Law Firm for Immediate Help
A medical malpractice lawyer can help you to get the compensation you deserve. If you or a loved one has been hurt due to the negligence of a doctor or health care provider, there are legal steps you can take. Contact us online or call (732) 440-3950 or toll free at 888-328-9131 to speak with a Monmouth County medical malpractice attorney at our West Long Branch, New Jersey, law firm today. Whether you are seeking assistance in Howell, Eatontown, Hazlet, Holmdel, Neptune, Shrewsbury, or another town in New Jersey, we are prepared and committed to offer the help you need when considering a lawsuit for botched surgery or any other substandard medical care.
---