Experienced Wills & Estate Planning Lawyers Educating Clients on How the Probate Process Works in New Jersey
When a person dies, there is a legal process that must occur in order to distribute their assets and pay any outstanding debts. This process is made much easier when the deceased has drafted a Last Will and Testament and has named an executor, who is the person that will facilitate the process of distribution and pay any outstanding debts. Read on to learn more about what probate is, and how the process unfolds in New Jersey.
Through the years serving the community, the team of lawyers at Chamlin, Uliano & Walsh has gained valuable experience preparing different Wills & Estate planning cases. Our satisfied clients can testify to the commitment and seriousness we put into every case. When you need counsel on any type of estate-related matter, a trusted advisor at the firm will equip you with the information you need to make a wise decision. Our lawyers have decades of experience assisting clients in Atlantic Highlands, Freehold, Middletown, Wall, Ocean Township, Eatontown, or elsewhere in Monmouth County.
To schedule a free and confidential consultation with an attorney, contact us online or call our West Long Branch office today at (732) 440-3950 or toll-free at (888) 328-9131.
What is a Probate Process in New Jersey?
A probate is, simply, the legal process that occurs after a person has died to distribute their assets and resolve any unresolved issues with the state or others. It is a process that occurs regardless of whether a person has engaged in estate planning and drawn up a Last Will and Testament. Needless to say, the process, which is supervised by the court, is much easier to execute when the person has prepared a descriptive plan for the distribution of their assets.
The only elements of a person's estate that bypass the probate process are joint properties (in which the surviving person has named rights), investments, and insurance policies that have beneficiaries named or are identified as payable on death (POD) to the beneficiary, and personal trusts. All other assets must go through the probate process.
The Starting Point in the Probate Process
The role of the executor of a decedent's estate is to pay any outstanding debts the decedent owned and facilitate the distribution of their assets. The process of probate begins when the executor presents the decedent's Last Will and Testament at the Surrogate Probate Court for review. Upon initiation of the probate, the Court will gather all properties and order that the executor settle any outstanding debts and claims.
Where Do I Have to Go to Probate a Will?
The county probate (Surrogate) Court in which the decedent lived when they passed holds supervisory power and responsibility to probate a decedent's Will. However, if there are properties and real estate to be distributed, the Surrogate Court in the county in which the property is located may have supervisory power.
Necessary Documents to Probate a NJ Will
An executor must bring a number of documents to probate court in the appropriate county. These documents include the decedent's death certificate; their Last Will and Testament, if there is one; real estate deeds and vehicle titles; insurance policy documents; loan and lease agreements; documentation regarding investments; the decedent's state and federal income tax returns for the past five years; and a probate application to the Surrogate Court.
What is a Caveat?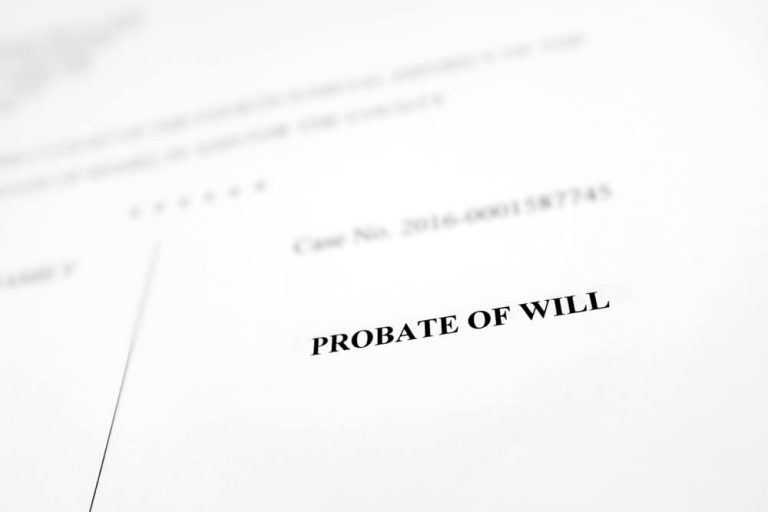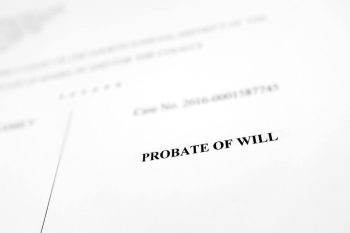 It is possible that someone might contest the validity of the decedent's will. In this case, they will file a caveat with the Court. This caveat, or written notice, will require that all movement towards probate of the person's estate and distribution of their assets can only happen once the caveator has received formal notice. This creates problems because it opens a door for the caveator to formally file a will contest when otherwise the proceedings could have gone on according to the decedent's Will without contest. It can either delay or undermine the prior established distribution of the decedent's estate and finances.
If You Need to Probate a Will, Contact our Wills & Estate Planning Lawyers to Help with the Process in Monmouth County NJ
An estate attorney at Chamlin, Uliano & Walsh can also represent you if you believe that you have a claim to a decedent's estate and have not been named in the Will. In the case that you would like to file a caveat and perhaps contest the will, the support of an experienced estate attorney is essential.
Are you drawing up your Last Will and Testament and settling the affairs of your estate? Having an estate attorney support you to draw up a comprehensive Last Will and Testament can make the difficult process of grieving your death easier and more flowing for your loved ones after you pass. Ensuring that you tie up all loose ends to set aside funds to clear outstanding debts, as well as comprehensively outline the complete distribution of your assets, can mean the difference between swift probate (or none at all, in the case that you are expertly guided to place assets in probate-free placements) and a complex and confusing process for your loved ones.
No matter what you need, our New Jersey estate law team is on your side. We have successfully represented clients across New Jersey to ensure that their wishes and those of their loved ones are protected when it comes to estate law. Our firm regularly serves clients in Howell, Belmar, Neptune, Lavallette, Red Bank, Holmdel, and towns along the Jersey Shore.
Contact us at (732) 440-3950 or reach out online to schedule a free confidential consultation to discuss your plans today.