Monmouth County Obstruction of Justice Defense Attorneys
NJ Lawyers Defending Clients Charged with Obstructing the Administration of Law in Long Branch, Freehold, Asbury Park, Holmdel and Surrounding Areas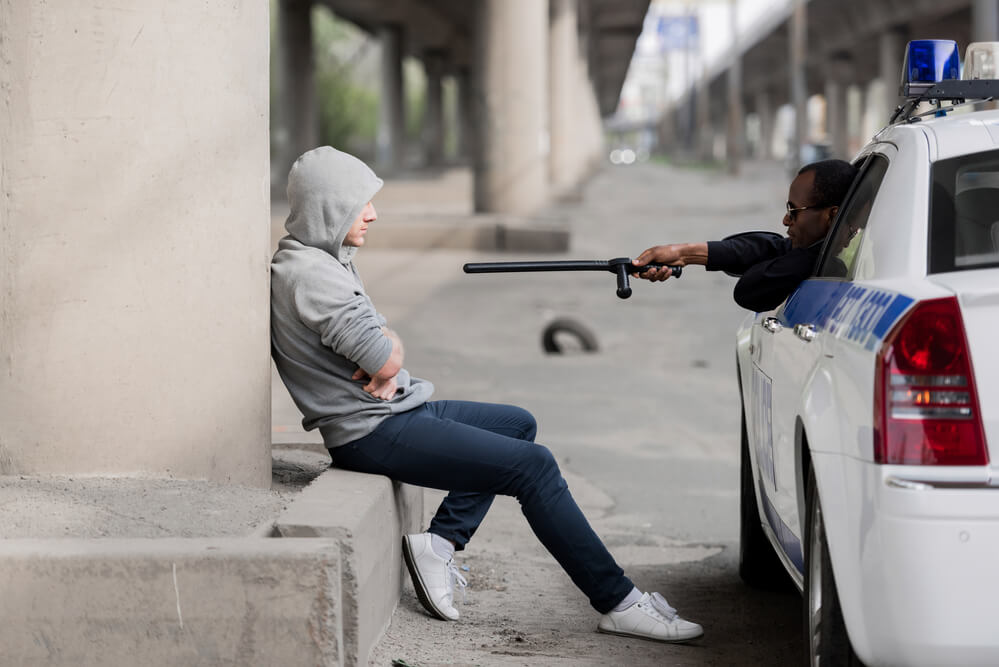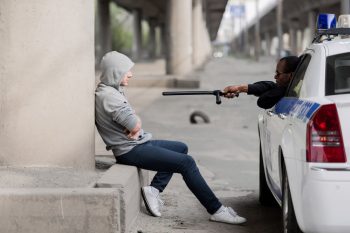 In the state of New Jersey, taking part in any activity that interferes with or hinders an investigation or prosecution is unlawful. Such interference with police investigations, the criminal justice process, and many other circumstances is an obstruction of justice, also known as obstruction of the administration of law. The text below further explains in detail what obstruction of justice is, associated penalties for juveniles and first-time offenders, defenses in such cases, and how a criminal defense attorney at Chamlin, Uliano & Walsh is fully prepared to represent in these matters.
If you or someone you love has been charged with obstructing the administration of law or governmental function (obstruction of justice), in Wall, Holmdel, Belmar, Shrewsbury, Middletown, Red Bank, or other towns in Monmouth County, we encourage you to contact our seasoned criminal defense lawyers to discuss your case.
Our firm has over 50 years of experience defending individuals facing obstruction charges, as well as other crimes like hindering apprehension or prosecution, resisting arrest, eluding an officer, and leaving the scene of an accident. When you need a skilled, educated, and trusted criminal attorney going toe to toe with the prosecution to have the charges reduced, dismissed, or resolved via an alternative means like a diversionary program, our firm is ready to assist you. Call (732) 440-3950 today for a consultation.
The Scope of Obstruction of Justice in New Jersey
In New Jersey, obstruction of justice is defined in N.J.S.A. 2C:29-1, also referred to as Obstructing the Administration of Law or Other Governmental Function. As per N.J.S.A. 2C:29-1, this offense is as an act that impedes, obstructs, or interferes with the administration of the law, functions of government, and justice. Per N.J.S.A. 2C:29-1, when an individual intentionally hampers, stunts, undermines, or in some capacity attempts to disrupt the administration of the law or government activity, they have committed obstruction of justice.
For example, fleeing, intimidating, using force, abuse, threats, physical intervention or impediment, or any other independent wrongful act that hinders the lawful performance of a public servant's duties are considered to be obstructing the law, in addition to any other potential criminal charges. A person can commit obstruction in New Jersey in a multitude of ways, including but not limited to: destroying or hiding evidence; tampering with or bribing a witness or victim; intimidating a witness or victim; interfering with the work of law enforcement (e.g., interfering with an arrest); hampering an investigation; and providing false reports or information to a law enforcement officer (e.g., lying to the police).
Teachings on Obstructing the Administration of Law from NJ Case Law
State v. Perlstein Case
The case of the State of New Jersey (Plaintiff) v. Brenda Perlstein (Defendant) stemmed from a traffic stop over a P.B.A. (Police Benevolent Association) sticker being displayed on Ms.Perlstein's windshield. Officer Lizzano asked that the sticker be removed. Ms. Perlstein asked why and Lizzano expressed concern that the sticker posed an obstruction to view from the windshield and that the prosecutor was advising police not to allow P.B.A. stickers to be placed anywhere on vehicles. Initially, Ms. Perlstein was in compliance but wanted to get a scraping tool from her office to neatly remove the sticker, as the officer did not have one at his disposal at the time of making the request. The officer obliged and agreed to allow Ms. Perlstein to fetch the scraper from her office, roughly a block and a half away. However, this was when things took a turn.
Lizzano described Ms. Perlstein as suddenly becoming uncooperative and refusing to remove the sticker. Ms. Perlstein began to complain that she had purchased the sticker to be displayed and said she was now being harassed for her donation to the P.B.A. Lizzano warned Perlstein she would then receive a summons. Lizzano traversed the road to his patrol car to get a notebook to write the summons. At this point, the officer required Perlstein's license and registration, which she refused to hand over. The officer asked Perlstein to step out of her car, but again, she refused. He asked several more times, ultimately tugging at her wrist to get her to cooperate, but she continued refusing. The officer explained Perlstein would be facing an arrest at this point if she didn't comply. In the end, Ms. Perlstein was cuffed outside the vehicle, read her rights, and arrested, all while still not complying with the officer's requests to provide arrest information willingly.
The charges against Brenda Perlstein included displaying the P.B.A. sticker on her windshield, obstructing the administration of law, and refusing to show or provide a driver's license, insurance information, and the registration to the vehicle she was pulled over in, all of which totaled three counts. Although the case was slightly controversial as the traffic stop issue was minor, the P.B.A. sticker display, both judges who reviewed the case found Ms. Perlstein guilty of obstruction.
A criminal defense lawyer who is well-versed in relevant case law can help you form a strong defense against an obstruction of justice charge to avoid the costly fines, court fees, and potential jail time associated with a conviction.
Possible Penalties for Obstructing the Administration of Justice in NJ
The penalties for obstruction of law depend on the severity of the offense and can range from a disorderly persons offense to a fourth degree felony. If the obstruction is committed by employing destruction of evidence, tampering with witnesses, or otherwise hampering an investigation or proceeding, the individual will be guilty of an offense of the fourth degree. The majority of cases, however, typically carry a lesser charge of a disorderly persons offense.
A disorderly persons offense can result in jail time of up to 6 months and a maximum fine of $1,000. If the crime is classified as a fourth-degree crime, it can carry a maximum penalty of 18 months of incarceration and a $10,000 fine.
Legal Consequences for Juveniles Found Guilty of Obstruction
The penalties for juveniles found to be committing obstruction of the administration of justice in New Jersey can vary depending on the severity of the offense. Some possible penalties include community service, probation, and even serving time in a juvenile detention facility.
First-Time Offenders Charged with Obstructing Law in Freehold NJ
Following an arrest or charge for obstruction of law or governmental function in New Jersey, you may wonder if you have any options. If you are a first offender, you may be eligible for the Pre-Trial Intervention Program (PTI). PTI is a program that allows first-time offenders to avoid jail time and have their charges dismissed if they complete a probation period and meet other requirements. If you are not eligible for PTI or if you are convicted of obstruction of justice, you could be looking at serving a prison sentence and heavy fines. In addition, you will have a criminal record making the possibilities for your future that much narrower and more challenging in terms of obtaining housing, finding a job, going to school for specific programs, and taking out loans.
Belmar NJ Obstruction of the Administration of Law Attorneys Ready to Defend You
Seeking the guidance of a skilled attorney as soon as possible if you are facing charges for Obstruction of Law in New Jersey is essential. Our Monmouth County criminal defense attorneys at Chamlin, Uliano & Walsh have a comprehensive understanding of applicable laws, know how to develop the best possible defense strategy based on the facts and circumstances of each case, and will investigate the allegations against you. We represent you at initial hearings and in court, from questioning at the police station to detention hearings and beyond. Our erudite criminal lawyers can assist you in navigating the often overwhelming and complex New Jersey criminal justice system, advocate for your rights, and provide viable options for your defense.
Contact an experienced criminal defense lawyer at our Monmouth County law office if you have been charged with Obstructing the Administration of Law in Manasquan, Asbury Park, Freehold, Eatontown, Neptune, Howell, Colts Neck, Tinton Falls, or other communities along the Jersey Shore by calling (732) 440-3950 to schedule a confidential consultation. You can also complete our form online to request to speak with an attorney as soon as possible.