Pretrial Intervention (PTI) Lawyers in Monmouth County, New Jersey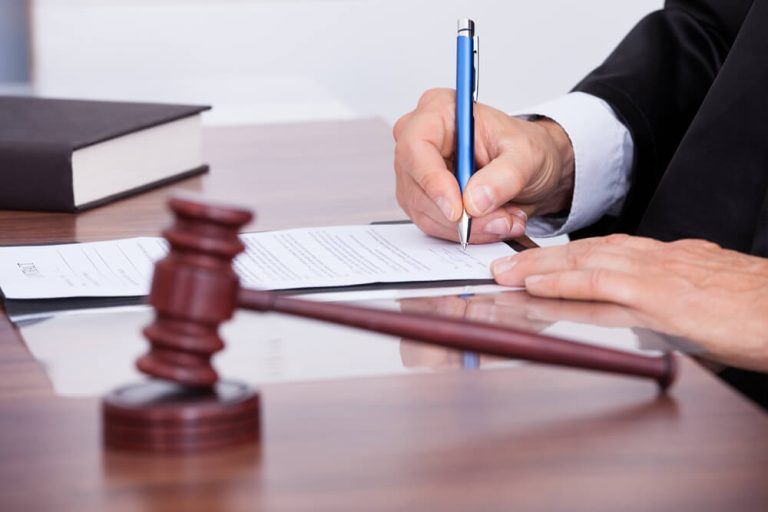 The New Jersey criminal justice system is designed and developed to effectively address criminal activity in the state, as well as to reduce recidivism. Part of this design and implementation is a Pretrial Intervention Program (PTI), by which first-time offenders of certain eligible crimes are offered an alternative means of reaping the consequences of their actions that does not involve the full criminal justice process. The main purpose of the Pretrial Intervention Program is to assist defendants in maintaining a conviction-free criminal record and avoid incarceration that may jeopardize their personal and professional lives.
Our criminal defense lawyers at Chamlin, Uliano, & Walsh, are prepared to assist you in obtaining admission into the Pretrial Intervention Program if you are eligible to explore this option. Please call our West Long Branch office at (732) 440-3950 if you have any questions or concerns about how the PTI program is handled and find out how our firm can help you. Our many satisfied clients in Lavallette, Manasquan, Atlantic Highlands, Red Bank, Colts Neck, Shrewsbury, and towns across Monmouth County are our greatest asset and can speak to our commitment to our clients' success when facing serious criminal charges and penalties. Let our attorneys demystify the eligibility requirements, process, and other important aspects of Pretrial Intervention in Superior Court cases and reach out for a consultation to discuss how we can become your ally if you have been charged with a crime.
Pretrial Intervention Program as an Alternative to Prosecution in New Jersey
According to N.J.S.A. 2C:43-12, the Pretrial Intervention Program in New Jersey provides those charged with some crimes as first-time offenders opportunities to enroll in the program and fulfill specific conditions during a specified period, thus circumventing the traditional criminal justice process of prosecution. In essence, PTI is a mechanism for handling indictable crimes committed by first-time offenders in ways that address the need for justice to be done and consequences dealt while not placing an undue burden on the already overwhelmed New Jersey criminal justice system by allowing those accepted to prove their fitness and commitment to continued lawful conduct in the future.
Diversion programs such as Pretrial Intervention have a number of benefits. One of the most prolific is that they remove some of the burden on the court system, as mentioned. They also focus on rehabilitating offenders through educational and restorative programs to reduce recidivism, the return of offenders to the criminal justice system. Because many of the first-time offenders introduced into Pretrial Intervention are otherwise law-abiding citizens, the program provides an opportunity to be educated about the destructive effects of a criminal record and to be given a chance to rectify mistakes without having a criminal record limit your future opportunities. These criminal system diversion programs like PTI include such activities as community service, educational programs that serve a rehabilitative purpose, and restitution in the case that the crime involved the destruction or removal of someone's property.
Eligibility Criteria for Potential PTI Program Applicants
In order to be considered eligible for participation in the Pretrial Intervention Program, an applicant must be a first-time offender. This means that they can have no offenses on their record, neither misdemeanors (called petty disorderly persons offenses and disorderly persons offenses in New Jersey) nor felonies (minor or major, ranging from first to fourth degree). In this sense, the program is truly a technique for guiding first-time offenders into rehabilitative approaches to facing the legal consequences of their actions that will dissuade them from engaging in delinquent behavior in the future.
A person who has engaged in the Pretrial Intervention Program in New Jersey, or a similar program such as Conditional Discharge or Conditional Dismissal will not be considered eligible for participation. And, in order to be eligible for the lesser alternative and rehabilitative introduction to the criminal justice system, the person must either be charged with an eligible crime (typically of the third or fourth degree) or given express consent by the prosecutor for otherwise ineligible crimes, such as those of the second degree which typically carry a mandatory sentence to prison. Some include a period during which the defendant is ineligible for parole consideration as well.
There are certain crimes that exclude a person from eligibility from the PTI Program, including such crimes as domestic violence, DUI, drug distribution offenses involving Schedule I and II controlled dangerous substances, and offenses against elderly, disabled, or minor people.
Important Information Considered and Provided by the Defendant when Applying for Pretrial Intervention
With the exception of the nature of the offense, with certain offenses being immediately excluded from eligibility in diversionary programs, there are some fairly subjective considerations in determining whether a defendant will be accepted into the Pretrial Intervention Program. For this reason, it is important that, in the application, the defendant reflects their good character, participation as a productive member of society, remorse, willingness to accept the consequences of their actions, and interest in moving forward as a productive member of the community. Character statements from community members is a helpful supplement to a pretrial intervention program application. Basically, it is important that the defendant be deemed someone unlikely to be a repeat offender with rehabilitation and a second chance.
The court and the case's prosecutor will review a number of circumstances regarding the nature of the offense and defendant in determining whether to approve an application for the program. Such considerations include the specifics of the offense, the nature of the offense, the person's age and character, their apparent motivation for committing the offense, the impact the offense had on the community, and the likelihood that participation in a rehabilitative program would have a positive effect on the defendant.
What if the PTI Request is Denied?
If the application for a diversionary program is denied, there are a few things that can happen. The defendant can submit a motion for reconsideration if the request was denied by the prosecutor. They can also appeal a denial of their application. They can proceed with the case and either agree to a negotiated plea deal or offer, or the case will go to trial. Specifically, a defendant's lawyer may reach a plea deal with the prosecutor, exchanging a reduced charge or sentence for a guilty plea to certain charges. If not, the defendant's lawyer can continue to build a defense in preparation for the trial.
Get Help from Exceptional Wall NJ Pretrial Intervention Lawyers
Having a criminal defense lawyer on your team if you've been charged with a serious crime in New Jersey and hope to be accepted into Pretrial Intervention (PTI) is invaluable. At Chamlin, Uliano, & Walsh, we understand how important your freedom is. Our experienced counsel will ensure that your application for pretrial intervention reflects the character requirements necessary to be approved for participation and, therefore, a clean record. If the application is denied, a defense lawyer at our firm will work to successfully appeal, ensure that you get the best plea bargain deal possible, or are effectively defended in court to protect your rights and freedom.
We successfully support clients through criminal investigations, prosecutions, PTI applications and appeals in Tinton Falls, Wall, Lake Como, Freehold, Rumson, Monmouth County and elsewhere at the New Jersey Shore. Reach out to us at (732) 440-3950 for a consultation or confidential meeting with one of our Pretrial Intervention Attorneys to discuss your case.