May 24, 2021
Elder abuse is a silent problem that robs seniors of their dignity, security, and can cost lives. At Chamlin, Uliano & Walsh we can provide professional guidance.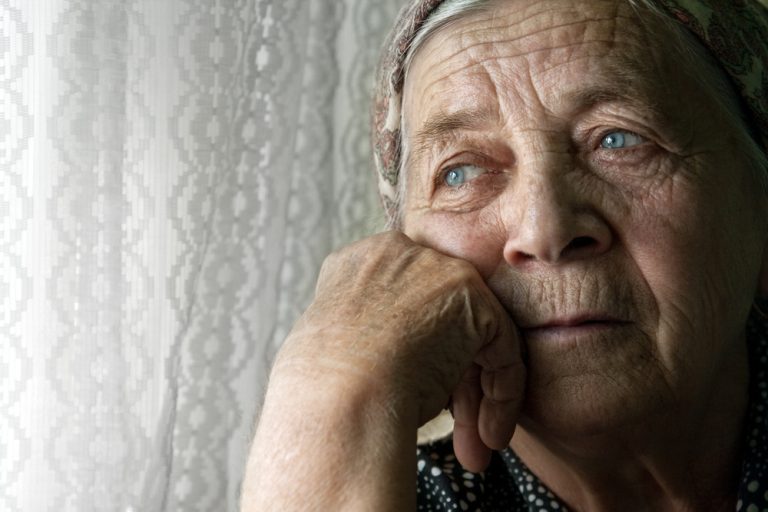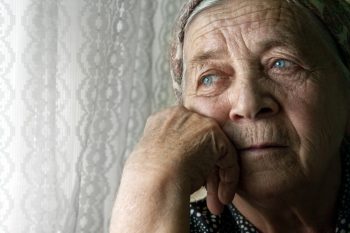 Though less publicized, the confinement, isolation, and stress brought on by the COVID-19 pandemic have been linked to a significant increase in elder abuse or the physical, sexual, or psychological abuse, or financial exploitation of senior citizens in nursing homes or care facilities.
Among the most vulnerable in society, our beloved elders deserve to be protected and respected. Sadly, a recent call for research reports on the "Abuse, Neglect, and Exploitation of Elderly Individuals" cited a National Elder Mistreatment Study which indicated that 11 percent of elders reported experiencing at least one form of mistreatment: emotional, physical, sexual, or potential neglect. Follow-up with the same individuals in the study found a strong relationship between reports of elder mistreatment and negative emotional and physical health later.
Older adults who are socially isolated are at a higher risk of experiencing elder abuse. The impact of the social isolation risk factor has only grown significantly due to COVID-19 CDC recommended social distancing measures enacted to combat transmission. Those over the age of 65 who were unable to leave their homes or who were in long-term care undoubtedly experienced new degrees of social isolation – even among those with extended family or social networks.
Sadly, as noted by NJ Governor Murphy's recent signing of legislation designed to reform the staffing issues in the Long-Term Care Industry (S2712) and prevent Social Isolation (S2785), the state received an F rating and was ranked 45 nationwide in the amount of direct care service hours provided per resident. Firmly highlighting how the lack of nursing staff can impact the level of care, attention, and social isolation experienced by the elderly, and how the feeling of social isolation in itself, was further exacerbated by last year's pandemic based on visitation limitations and prohibitions.
Are you the victim of elder abuse, exploitation, or neglect? Do you suspect an elderly loved one is being abused, neglected, or financially exploited? You are not alone. There are who people care for and can help.
At the Law Office of Chamlin, Uliano & Walsh, our elderly abuse attorneys take cases involving senior citizen abuse extremely seriously and carefully investigate the circumstances surrounding your claim. We believe that our clients who have placed the lives of their loved ones in the hands of these institutions are entitled to damages when that trust has been broken.
Contact us online today for a free and confidential consultation regarding you or your loved one's injury as a result of abuse or neglect suffered at your place of residence, nursing home, or an assisted living facility.
Who can File a Lawsuit for Elder Abuse in New Jersey?
To successfully file an elderly abuse claim or pursue action on behalf of a loved one, you must have "legal standing." These people may include the:
abuse victim
spouse or partner of the injured person
family members with a power of attorney, conservatorship, or guardianship
family members who witnessed the elder abuse
conservators or guardians of an incompetent elder or dependent adult or
heirs of the estate or successors.
If the abused victim has passed away, the right to file a lawsuit for elder abuse transfers to:
a named personal representative
a person listed as an "interested person"
a successor in interest (i.e., child, grandchild, relative, friend, or guardian)
the next in line via intestate succession
Can I Sue for Elder Abuse if The Person Has Already Died?
In such cases, the above-mentioned parties with "legal standing" can also file a lawsuit on behalf of the deceased in relation to:
funeral and burial expenses
loss of support, companionship
loss of finance or financial support
emotional trauma and distress
Unfortunately, time is not on your side. You can take protective action now to reduce the likelihood that an elderly loved one will become or will continue being victimized. To find out if you have a valid elder abuse claim, immediately consult an experienced New Jersey elder abuse attorney to discuss the specific facts of your case.
I Suspect Elder Abuse. How Do I Spot the Warning Signs of Elder Mistreatment?
One reason that elder abuse is only reported in 1 out of every 14 cases is that many are unable to recognize senior mistreatment. Typical indicators which constitute elder abuse are:
malnourishment or dehydration
weight loss
lack of hygiene
seen or suspected injuries (i.e., hip fractures or those attributed to a fall, wheelchair, or transport-related)
being non-responsive
medication errors
unexplained agitation, anger, anxiety, or fear
unwillingness to talk about care or the caretaker
social isolation or inability to get in contact with the senior
conflicting accounts of events from the caretaker and the victim
sexually transmitted diseases
caretaker being indifferent or having an angry attitude towards the elder
The majority of statistics related to self-reporting by senior abuse victims are most likely inaccurate, as many are often either too afraid or ashamed to report their experiences. Having an experienced lawyer intervene on your behalf can provide immediate relief from abuse or neglect and make sure the abusers are held accountable.
Contact a Monmouth County, NJ Elderly Abuse Attorney for Assistance
At the Law Office of Chamlin, Uliano & Walsh, we understand that many of our clients are in disbelief when they hear about elderly loved ones suffering abuse and neglect while being cared for in their own residence, at a nursing home, or in an assisted living facility. We take cases involving senior citizen abuse extremely seriously and pride ourselves on protecting the legal rights of our clients affected by such abuse.
Our experienced elderly abuse attorneys have won full and fair compensation for elderly abuse and neglect victims in local New Jersey communities including Oakhurst, Wall Township, Middletown, Red Bank, Eatontown, Asbury Park, West Long Branch, and the greater Monmouth County area.
Contact us online or at (732) 440-3950 today for a free and confidential consultation regarding abuse, neglect, or any other family law concerns.
---