March 28, 2019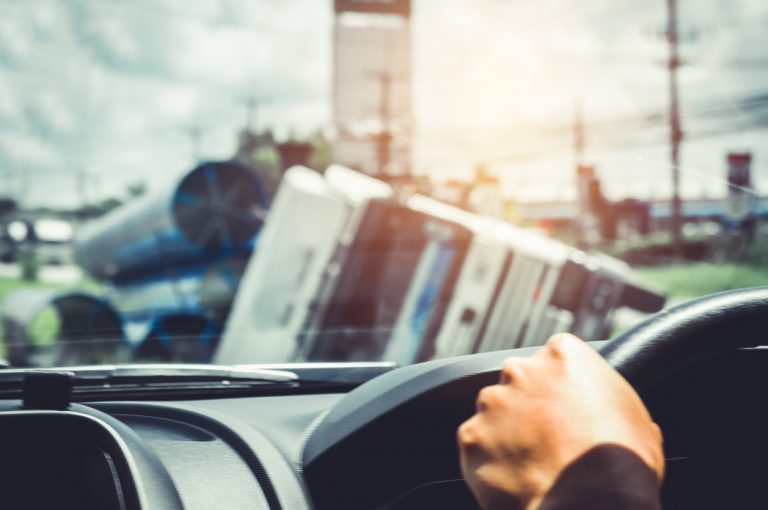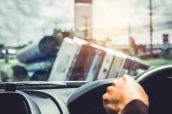 One of the most potentially dangerous aspects of driving on any Monmouth County highway or road is that of the presence of large commercial trucks. Heavy, fast-moving objects like trucks and tractor-trailers present an obvious danger to motorists and pedestrians alike, and while some progress has been made towards preventing truck accident injuries and wrongful deaths, there is still a great deal of room-for-improvement in this area.
In particular, truck accidents wherein a car collides with a truck, and actually passes under the side of the truck can result in serious injury, and in many cases the death of the driver and their passengers. Known as a "side underride collision", the debate over how to protect motorists from exactly this kind of truck accident still rages on.
Red Bank, NJ Truck Accident Attorneys Discuss "Undercarriage Collisions"
Awareness for the danger of truck accidents and undercarriage collisions was raised significantly following the 1967 death of actress Jayne Mansfield. In this particular case, Jayne Mansfield crashed her car into the rear of a commercial truck, passing under the truck itself and shearing off the entire top half of her car. Mansfield's young children survived the accident due only to the fact that their small size protected them from the worst of this undercarriage collision, but the death of this prominent driver caused lawmakers to begin taking a serious look at how to prevent exactly this type of truck accident fatality.
However, it wasn't until almost 30 years later in 1998 that the National Highway Traffic Safety Administration passed a law requiring all truck trailers to have rear guard bumpers in place, protecting motorists from sliding under the rear-end of the truck trailer. Unfortunately, now law was passed regarding similar safety protocols for the sides of truck trailers.
Now, following the death of Joshua D. Brown, wherein his self-driving Tesla car collided and passed-under the side of a truck trailer, lawmakers and other concerned parties are making a renewed effort to push for further updates to commercial truck safety protocols. Unfortunately, the Truck Trailer Manufacturers Association is pushing back, claiming that safety advocates are "overstating the simplicity" of installing further safety measures without drastically impacting the safety and performance of the trucks themselves.
While it is the hope that it does not take another 30 years to update truck trailer safety laws, in the meantime, motorists injured in truck accidents may still be able to secure financial compensation for their truck accident injuries through a personal injury claim.
Monmouth County Truck Accident Injury Lawyers Recover Financial Compensation
At The Law Office of Chamlin, Uliano & Walsh, our attorneys have extensive experience representing the victims of truck accidents and truck accident wrongful deaths in towns across Monmouth County including Red Bank, Freehold, Wall, Middletown, Howell, and West Long Branch.
Whether you have been injured in a truck accident, or a family member has died in a truck accident, our firm is prepared to provide you with the compassionate, effective, and highly knowledgeable legal service that you and your family need and deserve in such critical matters. With over 50 years of legal experience, including landmark and precedent-setting decisions and verdicts, our firm has fostered a reputation for success among legislators, businesses, and families alike.
To speak with our personal injury team today in a free and confidential consultation regarding a truck accident injury, the wrongful death of a family member, and your options for recovering the financial compensation you need and deserve, please contact us online, or through our West Long Branch, NJ office at (732) 440-3950.
---