May 14, 2023
The Penalties for Boating while Intoxicated (BWI) Rival those for Drinking and Operating Any other Type of Vehicle or Vessel in New Jersey.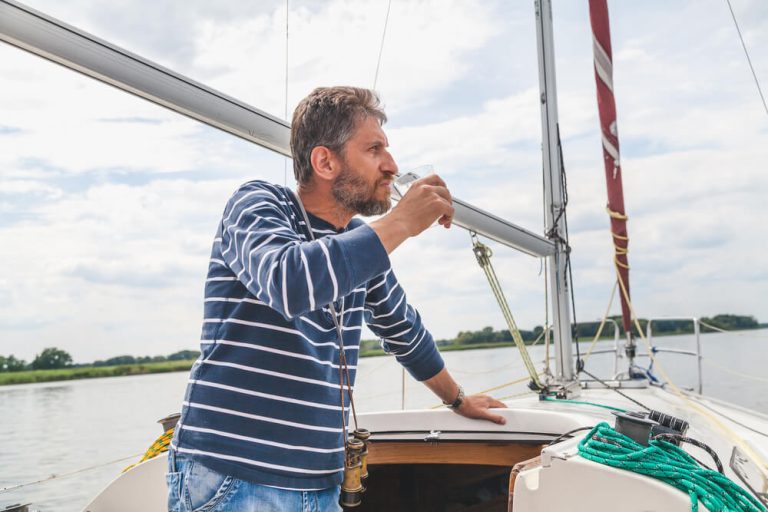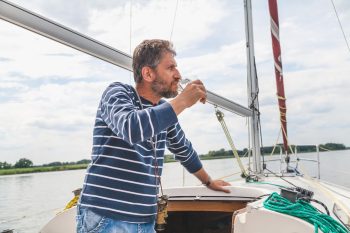 When the weather gets warmer and sunnier, many people go on vacation.  They hit the road, luggage and cooler in tow, ready for rest and relaxation with friends and family.  Unfortunately, some choose to start the party before they reach their destination and can get into trouble with the law for driving under the influence of alcohol or controlled substances. There is another driving venue where alcohol can also be a problem: boating.  Boats aren't motor vehicles, but vessels that travel on the water.  Boating is incredibly popular in New Jersey and is a mainstay for many locals and others who are taking vacations.  Unfortunately, boaters can over-indulge in celebrations involving alcohol and drugs, leaving them to operate their boat while intoxicated.
According to the U.S. Coast Guard Office of Auxiliary and Boating Safety Report for 2020, there were nearly 300 boating accidents that year involving boat drivers under the influence, which caused 115 deaths and 286 injuries.  The months of May through August are peak times for boating accidents of all kinds but are also the months when there are more cases of accidents due to BUI, also known as Boating Under the Influence or Boating while Intoxicated (BWI).
Basic Requirements to Operate a Boat in NJ
Anyone operating a power vessel (run on machinery) must be at least 16 years old and accompanied by someone over the age of 18. Suppose you were born on or after January 1, 1974. In that case, you must have completed a boating safety course approved by the New Jersey State Police to operate a power vessel or personal watercraft. The course covers topics such as boat handling, safety equipment, navigation, emergency practices, New Jersey boating laws, safe boating practices, and road rules. You must take a 100-question test at the end of the course, which covers all of those topics.
Don't Panic and Follow These Steps if the Police or Coast Guard Stops Your Boat
It's important to remember that the police and Coast Guard are responsible for enforcing boating safety laws and regulations and have the authority to stop and board any vessel on the water. If you are stopped, it's best to remain calm, cooperative, and respectful to ensure a safe and smooth interaction. If you see flashing lights or hear sirens, you must immediately stop your boat and remain stationary until instructed otherwise by the officer or agent. They will likely request your boating license, registration, and other documents. Be cooperative, follow their instructions, and always keep your hands visible.  You will probably be asked questions about your trip, boat, and equipment. Answer these questions truthfully and to the best of your ability.
The officer or agent may also conduct a compliance check to ensure you have all the required safety equipment on board and operate your boat safely and responsibly.  If it is suspected that you, as the boat driver, are intoxicated, tests will be performed to determine if you are safe to drive the boat.  If alcohol is suspected, a breathalyzer test may be done.  Other field sobriety tests may be conducted if drug use is suspected.  Both tests may be supported by other blood and urine testing once you are on land.
What is Required to Prove Boating Under the Influence in New Jersey?
There are three elements required by the state of New Jersey to convict someone who has been charged with a BUI or BWI offense. First, that you were operating a "vessel."  Motorboats, sailboats powered by an engine or wind that are in excess of 12 feet long, are considered vessels.  Next, that you operated a vessel in waters within New Jersey State borders. Lastly, that you were under the influence of alcohol, narcotics, hallucinogens, or another drug.
Can a License Be Suspended Due to Boating While Intoxicated in NJ?
Both your motor vehicle license and your boating license can be suspended due to a BWI conviction, ranging from months to up to ten years of either license.
Possible Penalties For Boating while Intoxicated (BWI) in New Jersey
For a first offense BWI/BUI when the driver of the boat registers a blood alcohol level (BAC) of 0.08% but less than 0.10%, there is a suspension of the person's boating license for a year, and they can have their motor vehicle license suspended as well for three months.  Additionally, the person will be charged a fine of $250-$400 and an additional $230 fee for the Intoxicated Driver Resource Center.  There is also a possible jail term of up to 30 days. A first offense with a BAC that registers 0.10% or greater can result in a suspension of the boating license for a year and a period of seven to twelve months' suspension of the motor vehicle license.  There is a fine increase from $300 to $500, with the $230 additional for the IDRC. There is also a possible jail term of up to 30 days.
A second offense within a decade of the first will cause both types of licenses to be suspended for two years.  A fine of $500-$1,000 and other fees listed above also applies in these situations.  Jail time can range from two to ninety days, with an additional 30 days of community service.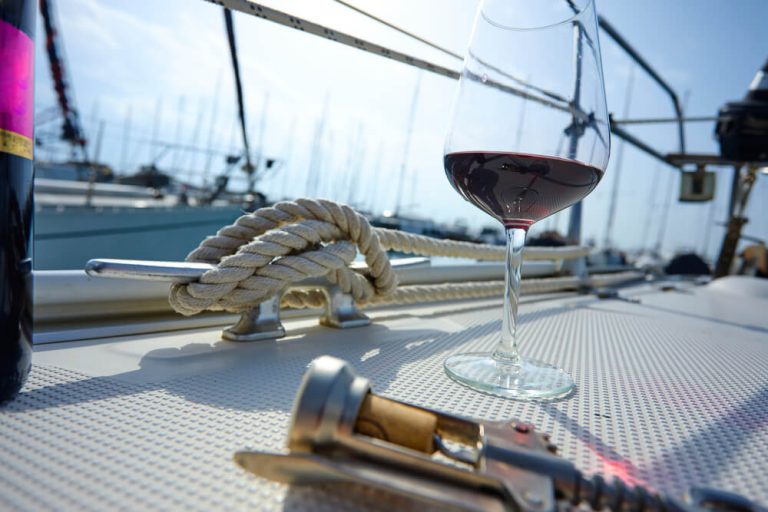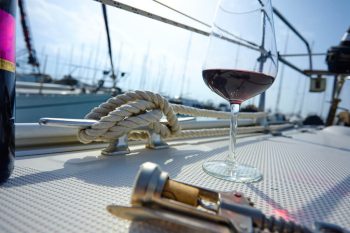 A third offense within ten years of the second offense will cause the suspension of both the boating and motor vehicle licenses for ten years.  There is a fine of $1,000, the extra charge for the IDRC, and the surcharges will rise to $1,500 every year for three years. There is also a mandatory 180 days in jail, which a judge can change to 90 days in jail and 90 days of community service.
Failure to acquiesce to an officer's petition for a breathalyzer test is deemed a refusal and does not free you from facing charges or the penalties for refusing a breathalyzer test in New Jersey.
Charged with Boating While Intoxicated at the Jersey Shore? Talk to our Monmouth County Defense Attorneys Today
If you or someone you love is facing BWI/BUI charges at the Jersey Shore, our attorneys at Chamlin, Uliano & Walsh know how you are feeling right now and want to help.  You need an experienced lawyer to listen to your concerns and develop a compelling defense strategy that is relevant to the law, the facts, and the evidence in your unique drinking and boating situation. Our firm works arduously to present your defense in the best way possible in Red Bank, Belmar, Lavallette, Freehold, Manasquan, Asbury Park, Long Branch, Sea Bright, Monmouth Beach, Highlands, and elsewhere in Ocean County and Monmouth County.
As a long-established South Jersey law firm, our attorneys have been defending clients charged with intoxicated operation of vessels and vehicles for decades in New Jersey, and we are always vigilant in making sure your rights are protected. Call our office today at (732) 440- 3950 to speak with an attorney who can assist you or request a free consultation online.
---