August 13, 2021
Both probation and parole require an individual to follow certain rules and submit to warrantless searches without probable cause.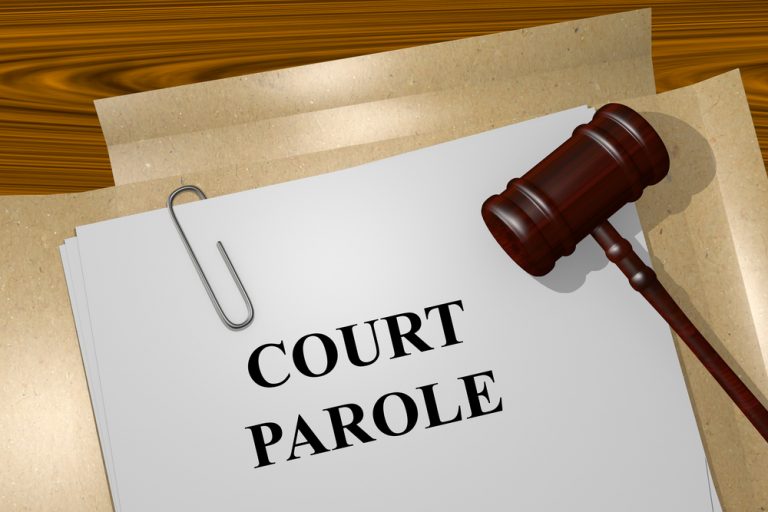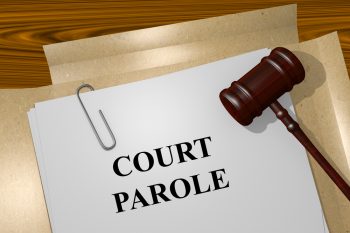 With the support of many community-based corrections and "Focus on the Victim (FOV)" restorative justice programs, through probation or parole, thousands of New Jersey citizens are granted a second chance and are leading productive lives as contributing members of society. Focused on improving their own lives and helping their community thrive, many of these formerly incarcerated and very often military veterans, are active in employment, addiction, and substance abuse, as well as mental health programs which are intended to help them stay on track and successfully transition to life outside prison. The impact and effectiveness of this holistic approach to rehabilitating the entire person are clearly evidenced in the declining New Jersey recidivism rates.
Probation and parole are programs that allow you to avoid serving a prison sentence or leave prison early in exchange for meeting a set of strict criteria. Although people often use probation and parole interchangeably they are different and if you are accused of violating either, you could be facing a charge that could result in actual jail time. People often run into problems during their probation and need help challenging accusations of probation violations. If you or a loved one is confused about the terms and conditions of your probation and parole, you're not alone and there is help.
People may unknowingly or unintentionally violate probation or due to an unforeseen change in personal circumstances (i.e., car problems en route to check-in or drug test). When you are facing a criminal charge that could result in having your New Jersey probation or parole revoked, and you serving jail time, it's important that you enlist the services of a compassionate, dedicated, and experienced Monmouth and Ocean County criminal defense attorney to aggressively fight to protect your rights.
The attorneys at Chamlin, Uliano & Walsh have experience fighting for clients by preventing the probation officer from recommending incarceration or providing explanations or mitigating factors (family emergency or personal problem) to the judge and offering alternative options to revocation and jail time. We know you take your freedom seriously and we can help reasonably explain technical violations (i.e., missed appointments, positive/failed drugs tests, not reporting a new address, etc.,) that led to you failing to comply with the terms or conditions of your supervised release.
If you or someone you know has been charged with a probation or parole violation, our skilled veteran attorneys want your probation officer, the judge, and your community to continue to support you. We will aggressively fight on your behalf to help the authorities view your case in as favorable a light as possible.
Contact us online or phone the West Long Branch, New Jersey office today at (732) 440-3950 or toll-free at (888) 328-9131, to schedule a free confidential consultation.
What is the difference between Probation and Parole in New Jersey?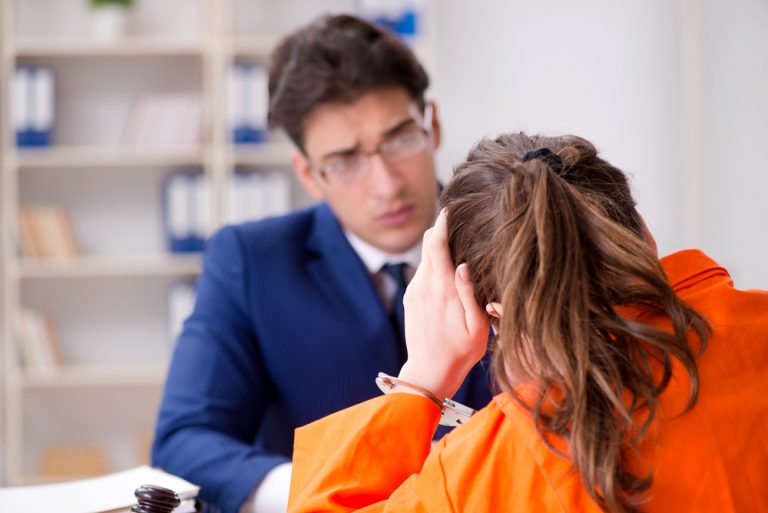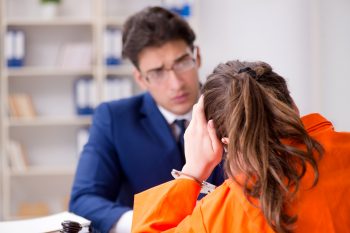 These two alternatives to jail time are similar but have important differences. Both probation and parole require an individual to follow certain rules and submit to warrantless searches without probable cause.
Often awarded on the basis of good behavior or having served a specific portion of their sentence, parole is the early conditional release from jail or prison which enables a parolee to live in a community under the supervision of a parole officer. Probation, on the other hand, is a common alternative to jail time and can be granted either as a result of a judge suspending a jail sentence for a first offender or as a result of plea deal.
Both probation and parole have terms and conditions which must be followed before an individual completes their sentence. Examples of court-mandated conditions permitted under New Jersey probation law NJ Rev Stat § 2C:45-1 (2013) may include:
regular check-ins or reporting with a probation officer
electronic monitoring
not possessing firearms
attending school or employment training
maintaining gainful employment
performing community service
paying victim restitution, court costs, or probation associated fines
refraining from using illegal drugs or alcohol
submitting to random drug or alcohol monitoring
receiving medical or counseling treatment for anger, alcohol, or substance abuse
supporting their dependents and meeting their family responsibilities
maintaining a curfew
not violating any criminal or traffic laws
not frequenting unlawful or disreputable places
not associating with disreputable individuals
restrictions concerning usage or access to computers or internet-capable devices
What Can Trigger or Initiate a Probation Violation Hearing?
Failing to comply with the terms of one's probation such as the conditions listed above, are among the most common ways to violate one's probation. In other cases, depending on the situation, a Violation of Probation (VOP) or Probation Violation Hearing (PVH) can be initiated by one's probation officer (PO).
If your PO has "reasonable cause" to believe you are in violation of your probation, they will file a probation complaint (often with the same court or judge who sentenced you) detailing the conditions they believe you violated. The court has the option of issuing an arrest warrant or a summons for you to appear before a judge for a Probation Violation Hearing.
If you or someone you know is facing a PVH or VOP hearing, don't take any chances. You should immediately consult an experienced New Jersey criminal defense attorney who will take the time to listen to you, understand your unique situation, and work to aggressively protect your rights, and identify any defenses that can be asserted on your behalf.
What Takes Place During a New Jersey Probation Violation Hearing?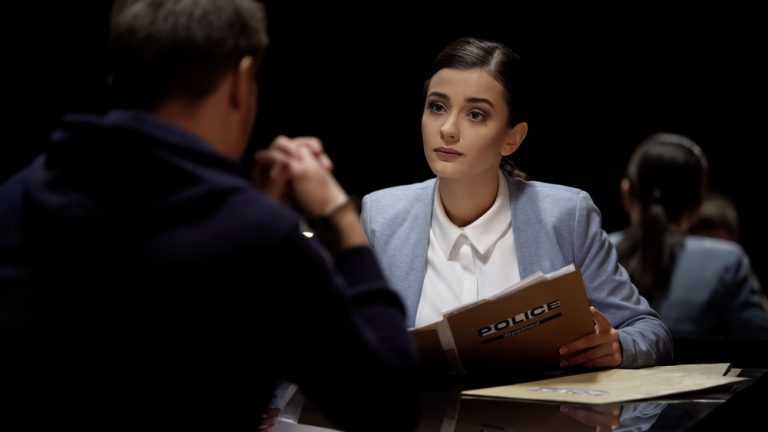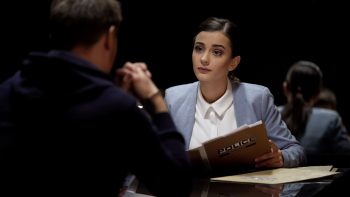 There is no jury, so a judge will determine if you violated your probation, either through your own testimony, that of your PO, witnesses, the prosecutor, or through a preponderance of the evidence, as the burden of proof is lower than in a criminal trial. In addition, unlike in a typical criminal hearing, hearsay is admissible.
If you received a summons to appear or have been arrested for an alleged violation, you need a skilled NJ criminal defense lawyer immediately. New Jersey judges can be tough on those accused of violating the terms of their parole or probation and you need someone who will fight for you throughout the entire process.
What Happens If I am Found Guilty in New Jersey of Violating My Probation?
If the judge has determined your guilt, in the sentencing phase your attorney can address the court on your behalf and provide context or extenuating circumstances regarding your probation violation. After hearing the evidence, the judge can either:
resentence you,
impose additional conditions,
terminate your probation,
extend your probation period,
continue your probation, or
impose the original sentencing.
If your new sentence means that you will serve jail or prison time, the time you spent on probation will not count as "time served."
Call Monmouth County, NJ Probation & Parole Violation Attorneys for Immediate Assistance
At the Law Offices of Chamlin, Uliano & Walsh, we are dedicated to helping you avoid the potentially serious consequences you face if convicted of a violation. As fervent legal advocates for our clients and their families in towns across New Jersey and Monmouth County, including Red Bank, Freehold, Asbury Park, Middletown, Ocean County, Howell, and Long Branch, we evaluate each case individually, with special attention to the circumstances involved with your specific case, tailoring our defense strategies to serve your best interests.
You don't have to navigate this legal minefield alone.
Contact us online today or through our West Long Branch, NJ office at (732) 440-3950 or (888) 328-9131 (toll-free) to speak with our legal team today in a free and confidential consultation.
---