November 3, 2021
How do Updates in NJ DWI Law Affect Your Driving Privileges if Convicted?
Driving under the influence of alcohol or drugs in New Jersey is not only dangerous, but it's also risky in terms of legal consequences. Placing yourself, your passengers, other motorists, and pedestrians in harm's way is not worth it – and it can wreak havoc on your life even if you stay safe by resulting in a suspended driver's license. Read on and watch the video below to learn about the 2019 changes to New Jersey's DUI/DWI laws and how DUI charges and convictions can affect driving privileges.
What are the new consequences for DUI in New Jersey?
Governor Phil Murphy enacted a new law in August 2019 that significantly changed DUI consequences in the state of New Jersey. The new regulations centered around the use of an automobile interlock device as a replacement for the suspension of New Jersey driver's licenses in some cases.
According to updated NJ regulations, first-time DWI offenses are separated into three categories based on a driver's blood alcohol content (BAC). Each BAC level carries varying consequences involving the required use of an automobile ignition interlock device, and in some cases, suspension of one's driver's license.
Consequences for first offense DUIs are as follows:
A first-time offender who has a BAC of between 0.08 and 0.10 must install an automobile interlock device in their car for between one and three months. Their license is suspended until they install the interlock device in their car; at this point, they must obtain an interlock license, but they do not lose their driving privileges.
A first-time offender who has a BAC between 1.0 and 0.15 must install an automobile interlock device in their car for seven months. Again, this person may not drive until they have installed an interlock device, at which point they must use an interlock license to drive.
A first-time offender who has a BAC of over 0.15 is driving severely under the influence of alcohol or drugs. The consequence for driving with a BAC over 0.15 is 4 to 6 months of driver's license suspension. Additionally, there is a required period of time during which the driver uses an automobile interlock device – between 9 and 15 months.
Do I lose my license immediately after a DUI in New Jersey?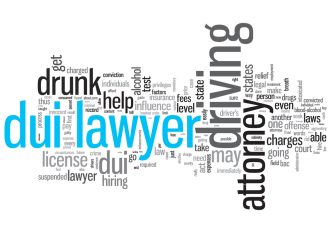 As noted above, you do lose your regular driving privileges if you are charged with, and subsequently convicted of driving under the influence, but you can install an ignition interlock device and drive using an interlock license.
The chances of having your license revoked after being charged with a DUI increase substantially if it is your second or third offense…and the revocation of your license also may include jail time.
What options do I have to avoid losing my driving privileges for a first offense?
Governor Murphy's updates to DUI/DWI regulations in 2019 expanded the opportunity for offenders to be able to remain on the roads to support themselves and their families while still undergoing measures to ensure that they are not driving while under the influence. If it is your first offense, and you are not found to be driving with more than a 0.15 BAC, you will have the possibility to install an automobile interlock device and get back on the road.
How do I defend against a DWI charge in New Jersey?
Having the support of a skilled DUI attorney is necessary to successfully contest a DWI charge. Their knowledge of the system and familiarity with the best defense approaches and experts who may be called upon to challenge the prosecution's case can be extremely beneficial to you when seeking to get your driving while intoxicated or driving under the influence of drugs charges dismissed.
Legal support is key when you've been charged with driving impaired in New Jersey.  Have an experienced DWI defense lawyer on your side. We successfully represent clients in Holmdel, Belmar, Brick, Freehold, Wall Township, Point Pleasant, and Howell to help New Jersey drivers maintain the ability to stay on the road and avoid the heavy costs, surcharges, and even possible jail time attached to DUI convictions.
At The Law Office of Chamlin, Uliano & Walsh, we understand that having the mobility to support your family is essential.
Contact us at (732) 440-3950 for a free consultation to discuss your case in a personal way. Our team will address your specific needs and concerns.
---