April 19, 2022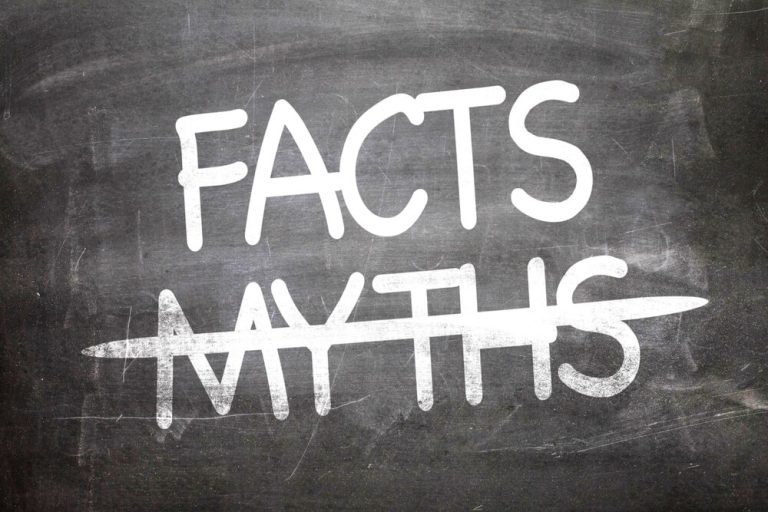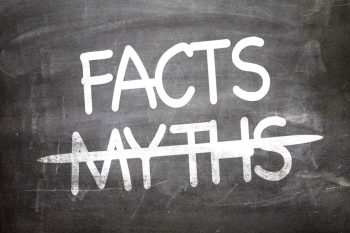 Personal injury claims and lawsuits have a bad reputation. Between stigmatizing it as a long, often difficult process and insurance company campaigns mischaracterizing personal injury claimants, a victim of an accident caused by another's negligence may feel hesitant to pursue compensation for their injuries. However, New Jersey law allows those injured by negligent actors to recover from those who caused their personal and property losses. Do not be misguided by misconceptions about personal injury cases if you have a personal injury claim. Know what is real and what is a myth. As dedicated personal injury lawyers pursuing justice and compensation on behalf of accident victims throughout Monmouth County and New Jersey, we dispel these prevalent falsehoods on a regular basis for our clients. Many are surprised to learn the following truths versus untruths about personal injury law and its many facets. Discern fictions from facts with our help.
Personal Injury Fact vs. Fiction in New Jersey
Insurance Companies = Easy Money!!
The first mistaken belief about personal injury is the accident victim typically milks insurance companies. However, the public misperception of personal injury claimants as taking advantage of the system is misplaced. For example, they get in a simple fender bender and run up unnecessary medical bills, hoping for a large settlement. In other words, only a cheat or selfish person files personal injury claims.
However, nothing could be further from the truth. Although some people try to cheat the system, most people seeking compensation from insurance companies and defendants deserve to be compensated for injuries they would not have suffered but for the negligent behavior of another individual or entity. Many times, if you do not make a claim, you must pay for the medical bills, lost income, property damage, and other losses you incurred through no fault of your own.
Expectation That All Your Losses Will be Covered
Claiming losses does not mean you will get all your losses covered. Since New Jersey is a no-fault state, your car insurance covers your accident damages. When your damages are greater than your coverage or the other party is exclusively at fault, you may sue the other party for damages or claim to their insurance company. A common misconception is that the at-fault party's insurance company pays for all your injuries due to a car accident. However, that may not be the case. First, your losses may exceed the responsible driver's policy limits. When that happens, you may have to sue to recover your damages, and even then, you cannot be sure the negligent party has assets to cover your damages. Second, insurance companies are businesses. They do not make money by paying claims. As such, insurance adjusters work hard to challenge personal injury claims. They may deny their insured was at fault or object to your medical and property damage bills. Most personal injury claimants settle for less than their actual damages.
Holding out for More Money is not Always the Best Approach
Unlike bargaining for a new or used car, pushing an insurance company to pay you more by refusing a settlement offer is not always the best strategy. In fact, you could lose out by playing a game of chicken with the insurance company. The mistaken belief that it is best to hold out arises from not knowing a reasonable settlement or the probabilities of success on your claim. Only an experienced personal injury attorney can give you a good idea about what your claim is worth and how far you can go with an insurance company.
Wrongfully Accepted Misconceptions About Personal Injury Lawyers
I Do not Need to Retain a Lawyer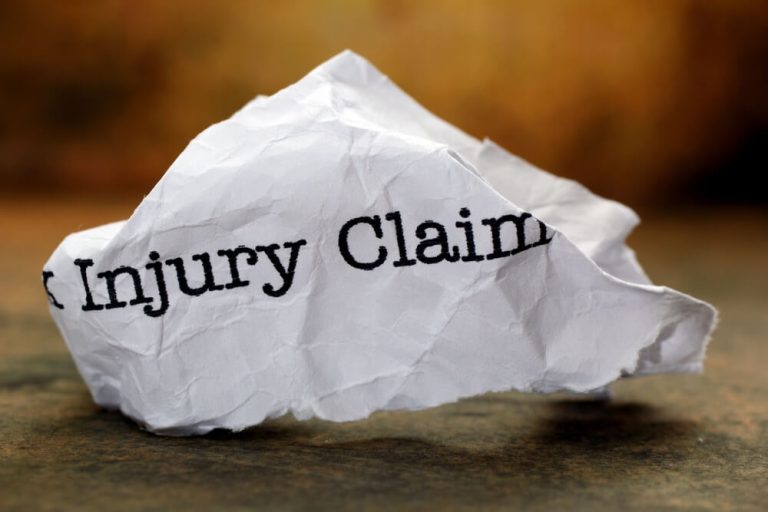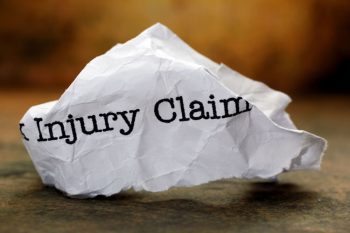 Another personal injury myth is that you get more money if you deal with the insurance company since lawyers take a percentage of your recovery. While it is true that lawyers handle personal injury cases on a contingency fee, a portion of the total recovery, it is not true that you get more without a lawyer. The opposite is true. Insurance companies are more likely to take advantage of an unrepresented claimant and therefore pay less compensation than those with lawyers–even with a contingency fee deduction. As a result, some accident victims going it alone never get paid.
There are Many Associated Costs if I Retain a Lawyer
If you did not know that lawyers get paid at the end of the case, whether the case ends in a settlement or a jury verdict, you probably believe the way many people do. A common misperception is lawyers cost a lot of money, so I cannot afford one to help me with my injury case. However, the contingency fee allows those injured by others to pursue a claim regardless of their income. In truth, the financial risk is on the attorney. They generally get nothing for their time and efforts if they unsuccessfully pursue your claim.
The Size of the Accident Determines the Size of the Claim
The myth of maximizing your personal award without an attorney goes hand in hand with the myth that only major accidents are worth pursuing with an attorney. The problem with that belief is that what you may consider a minor accident may not be so minor. It may be more than you think when you calculate your losses from time off work to see doctors, physical therapists or chiropractors, pharmacy visits, and auto repair shops. Using sick pay or vacation pay is also a loss. Moreover, seemingly minor injuries like whiplash that initially leaves your neck and shoulders sore, may have long-lasting effects. Getting a lawyer to evaluate your damages and explain the risks they know about from experience is the best way to measure the size of your claim.
The Person Who Pays May Not Be Who You Think
Intuitively, most people believe suing your friends or family for accidents at their home or business is wrong. No one wants to make their family or friends pay their expensive bills, but that idea assumes the individual home or business owner pays for accidents on their property. However, most people carry homeowners or business insurance, so their insurance company pays for damages they negligently cause. A friend or family member is unlikely to pay out of pocket when you slip and fall on their property, or perhaps if their dog bites you.
Wait to File a Claim Until It Starts Hurting? It May Be Too Late
While you may hesitate to sue people you know and care about, do not wait too long to file a claim. A common confusion is the time in which to file a claim. You may want to wait to see if you have any serious injury before filing a claim. Maybe you think you will wait to see if your back continues to bother you before you do anything. Unfortunately, you do not have limitless time to sue for your damages. New Jersey's personal injury statute of limitations is two years from the date of the accident or knowledge of an injury for the vast majority of cases. The two-year statute of limitations is a time limit with a strict deadline, unless some exception applies (such as in birth injury cases). That means, if you miss the deadline, you can no longer file a claim for your injury and damages.
All Injury Claims Take Long and Tedious Roads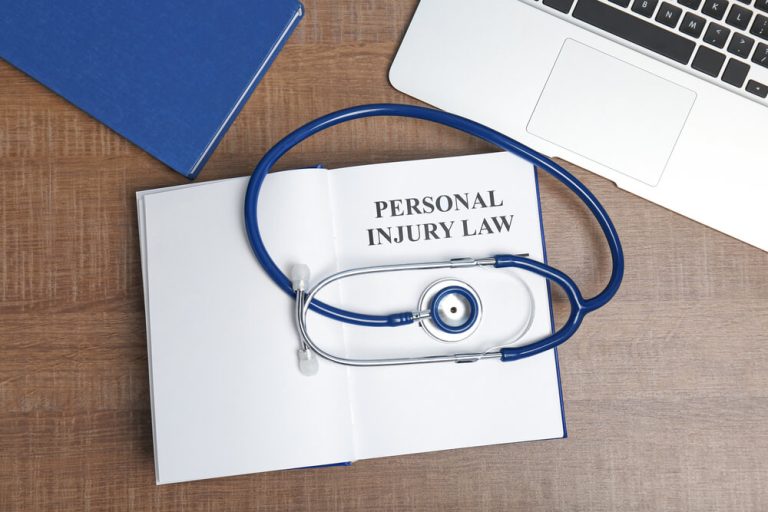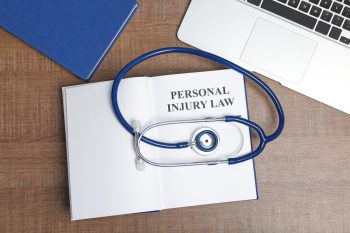 Not all personal injury claims need to go to court. Many believe that they must file a lawsuit, spend hours going to court, and take the stand in front of a jury. Nevertheless, the truth is most personal injury claims either conclude before trial. The parties may settle anywhere along the path of a typical personal injury claim. As such, an insurance company may consider the costs of defending a lawsuit are greater than paying out on a claim. Other times, the responsible party's insurer pays out right before trial, during the trial, or before a jury verdict. However, most cases settle before a trial.
Knowing that most cases settle before trial can give you an idea about how long it takes to resolve a personal injury claim. Most wrongly believe it takes years to get paid for accident damages. Although each case varies, the average claim settles before years of extended litigation have passed.
Forget About the Myths and Get the Facts Straight From Experienced Monmouth, NJ Personal Injury Lawyers
The best way to assess the viability and extent of your potential recovery after being injured in an accident is to speak to a personal injury attorney. With our knowledge of the complexities of personal injury law, including how to navigate car accidents, motorcycle accidents, pedestrian accidents, and truck accident claims, as well as lawsuits involving slip and falls, other forms of premises liability, product liability, dog bites, and more, you will have all the evidence supporting your claim lined up after a complete investigation. Then, you have personal injury lawyers working on your behalf to negotiate a settlement for you and advise you about the range of acceptable offers, what your net award may be, and what it takes to take a lawsuit to trial. If your case does ultimately go the trial route, our lawyers are prepared and adept at arguing the best possible case for a top damages award.
At Chamlin, Uliano & Walsh, our New Jersey personal injury lawyers are time-tested in recovering verdicts and settlements on behalf of injured victims in Middletown, Freehold, Holmdel, Toms River, Colts Neck, Little Silver, and throughout Ocean and Monmouth County. Contact (732) 440-3950 or toll-free at 888-328-9131 to speak with an attorney who can clarify any questions or misperceptions regarding your case and your rights to sue, and help you recover the compensation you are truly entitled to. We are available to provide you with a free consultation and to schedule an appointment at our local office in West Long Branch.
---