May 25, 2022
Why Do Juvenile Crimes Tend to Increase During the Summer Time?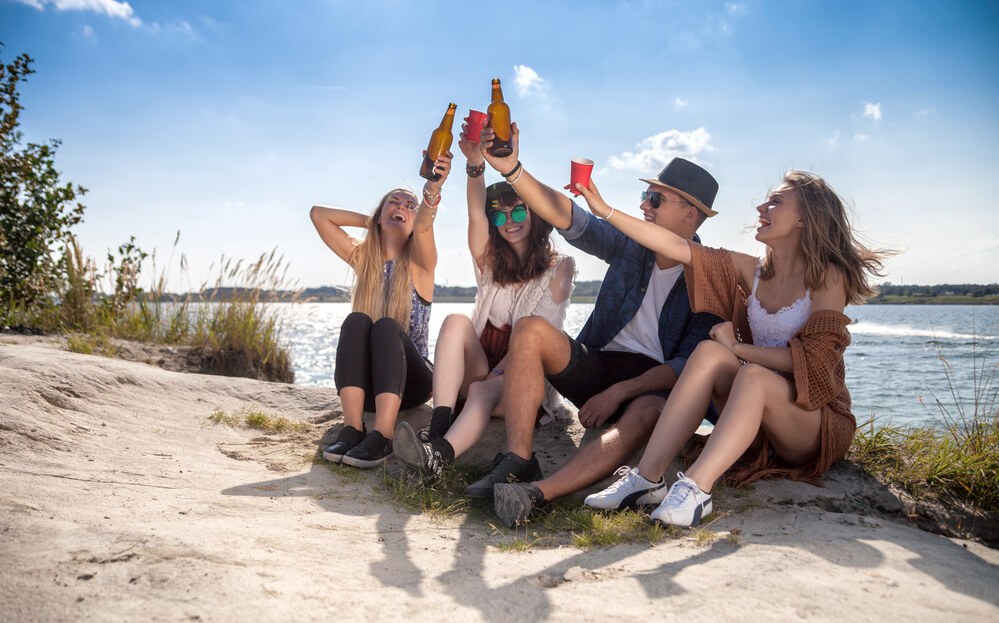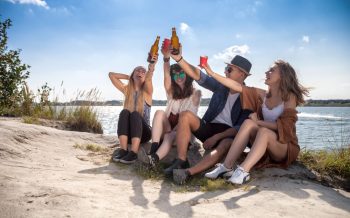 As parents, educators, and guardians, we all do the best we can to provide a nurturing environment for our young people to grow up. However, there are a multitude of young people who do not have the support they need to stay out of trouble, hindered by past trauma, inadequate living circumstances, and a large quantity of negative influences around. These factors and others lead many New Jersey youth into delinquency and law-breaking before the age of 18. And yet, there are many young people who have run-ins with the law for mere mistakes, lack of understanding about what is considered legal for someone their age or anyone else for that matter, and still other minors who are wrongfully accused of criminal offenses. Read on to learn more about why juvenile charges increase during the summer, how juvenile crimes are handled in the New Jersey criminal justice system, and how to help a young person stay out of trouble, or avoid letting one bad decision or inaccurate legal allegation jeopardize their future.
Potential Reasons Juvenile Offenses Increase During Summer
Juvenile crimes tend to increase in the summer, and there are many reasons for this. First of all, summer provides more daylight hours, so young people are out later than they are during different seasons, providing more opportunities to get into trouble. Additionally, with kids out of school during the summer months (and parents or guardians still working), juveniles tend to venture out to battle boredom. Finally, as with anyone, heat affects young people's already raging hormones, as well as their mental hotness. Youth who are generally even-tempered may feel challenged and frustrated during this time, leading to acting out.
Common Types of Crimes Committed by Juveniles
Some of the most common crimes committed by juveniles are property-related offenses such as criminal mischief / vandalism in addition to robbery, petty theft such as shoplifting, disturbing the peace (known as disorderly conduct), simple assault, violations of probation, age-specific status offenses such as underage drinking and underage DWI, drug use and drug possession, possession of drug paraphernalia, harassment, and even gang-related weapons possession.
Rehabilitation: Ultimate Goal of NJ Juvenile Courts
The goal of the juvenile justice system in New Jersey is to rehabilitate youth as opposed to punitively retain them without support. As such, for minor juvenile crimes, law enforcement will often seek an alternative rehabilitative route by which a juvenile can remain out of the court system, and the Family Court will not be taxed by lower crimes. One example of this is a stationhouse adjustment, an immediate rehabilitative option for a juvenile who has never been accused of a crime before and who commits a minor crime. The juvenile may be assigned community service or some other minor punitive alternative, thereby serving a rehabilitative sentence and keeping a clean record. Another potential option for juvenile offenders, depending on the severity of the crime, is an Intake Services Conference with the arresting officer. During this conference, the officer provides alternative options to enter the juvenile justice system. A Juvenile Conference Committee, consisting of multiple volunteers and appointed by the NJ Family Court, is another alternative measure taken by New Jersey law enforcement to sidestep the justice system and is put into place especially when the juvenile has caused harm to another person or their property. In this case, the Committee meets with the juvenile, their guardians, and the complainant to discuss options for rehabilitative measures.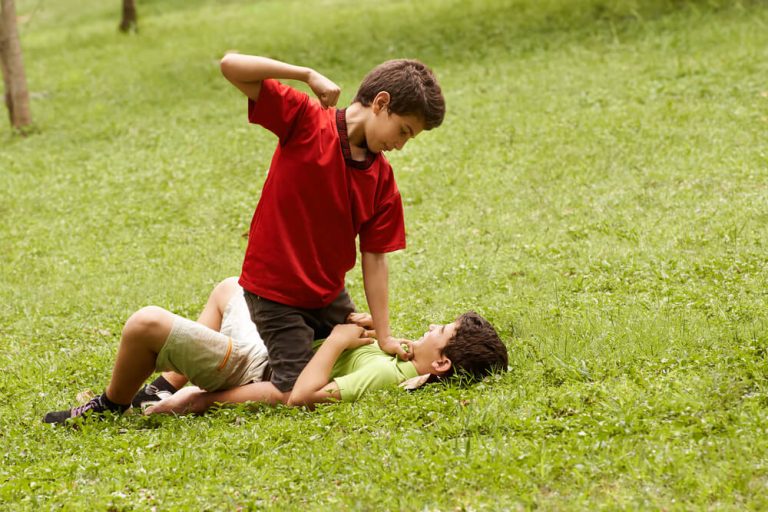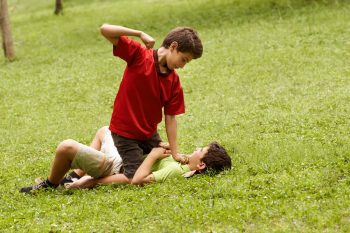 If the crime is more serious, the juvenile may be detained until their initial hearing (which will occur within 24 hours) in the juvenile court if it is deemed that they pose a threat to the community. From there, the case moves through the adjudication process. Results of such processes could be dispositions such as juvenile detention followed by probation. Or, depending on the severity of the crime, the youth may be tried as an adult, with possible sentences including incarceration and other penal consequences applicable to adult defendants charged with crimes in New Jersey.
What Makes Criminal Offenses Different from Municipal Ordinance Violations?
Some minor criminal offenses are instead issued as municipal ordinance violations. In practice, ordinance violations are not crimes. As such, they are usually resolved by paying a fine. More severe criminal offenses require a more in-depth process such as those described above. The potential consequences generally increase accordingly.
Tips to Keep Juveniles Away from Trouble on NJ Sunny Days
One of the most effective ways to keep your teen out of trouble is to spend quality time with them engaged in fulfilling activities. This could be spending time in nature, working on a hobby project together, or volunteering; or it could be setting time aside every day to simply talk to them about what's going on in their inner and outer worlds. They may not share everything, but they'll notice that you care.  Another important facet of safe and positive youth behavior is developing their socioemotional intelligence and skills. Helping a young person learn how to work with stress and overwhelming emotions will have marked effects on their actions and reduce their projections, including destructive behaviors. Finally, keeping them engaged during summer and weekends will help them focus on positive outlets for their energy, as well as surround them with positive influences.
Juvenile Charged during Summer at the Jersey Shore? Talk to a Juvenile Defense Lawyer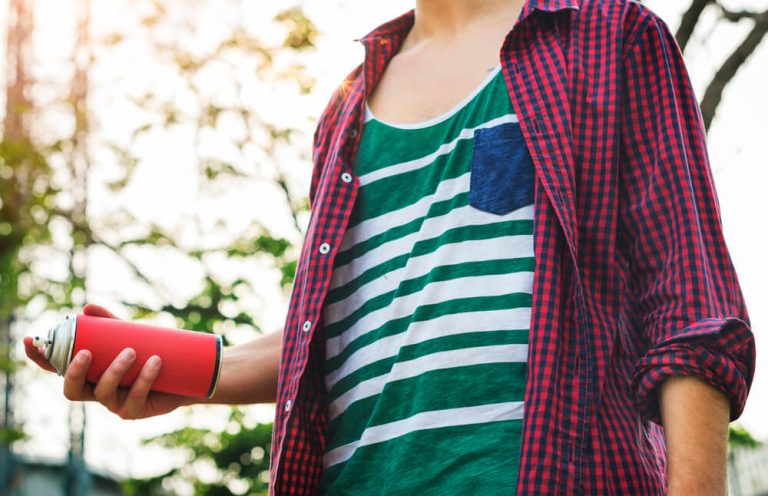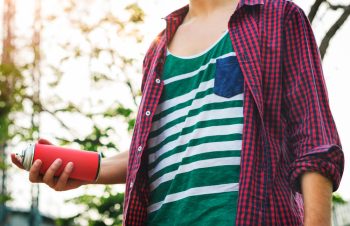 If your youth has been charged with a criminal offense, it is essential to collaborate with a skilled juvenile criminal defense lawyer about the best options to protect their long-term prospects. You'll need the most qualified attorney to help you navigate the system and take advantage of one of New Jersey's many options for rehabilitative routes. It is possible to achieve an alternative with no long-standing mark on your child's life.
At Chamlin, Uliano & Walsh, our juvenile lawyers will carefully review all of the details of your minor's case in order to decide the best legal choices for them. Whether it be a dismissal or another outcome, we will argue their case at trial or work with prosecutors to ensure that your child receives a lesser consequence, rather than incarceration. If your child has been charged with a crime in Belmar, Holmdel, Manasquan, Red Bank, Freehold, Howell, Middletown, or elsewhere in Monmouth County, contact us to consult with an experienced juvenile defense lawyer who can help preserve your child's rights.
Call 732-440-3950 or toll-free at 888-328-9131 to set up a free confidential consultation.
---