May 28, 2023
An Unseen Threat for Explosions and Other Serious Accidents, You Should Know How to Identify Gas Leaks and What You Can Do to Obtain Compensation for Injuries in Wall, Lavallette, Red Bank, and Monmouth County, New Jersey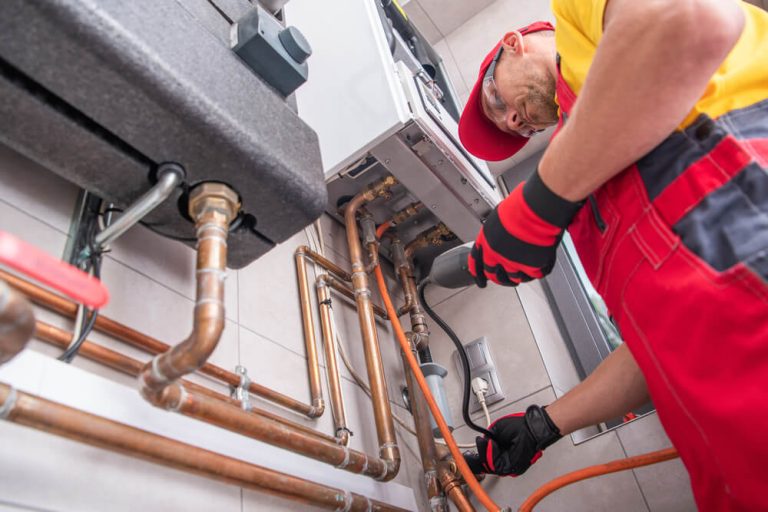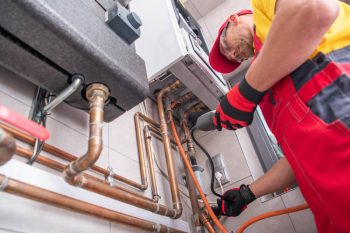 In the United States, about 30 percent of the energy we use to power our lives comes from natural gas. Natural gas is a naturally occurring mix of hydrocarbons, most of which are methane. While natural gas is carefully controlled, it is a highly volatile substance that, in certain conditions, can cause havoc. If you or a loved one has been injured or killed due to a gas leak explosion or accident involving natural gas at home or in the workplace in New Jersey, you may have a potential claim to recover damages for medical expenses, lost pay, temporary or permanent injuries, or untimely death. Contact Chamlin, Uliano & Walsh for a free consultation to learn how we can help you move forward with your life after this devastating accident. Our firm has been handling personal injury and workers' compensation claims on behalf of injured clients and their families in Monmouth County and throughout New Jersey for over fifty years. Let us provide you with a free case review today by simply calling 732-440-3950.
Fundamentals of Gas Leaks in New Jersey
A gas leak is the accidental escaping of gas from its controlled pipeline into the air or an area in which it is not supposed to be. Because of the composition and concentration of natural gas, uncontrolled and accumulating natural gas could cause damage to people, animals, and plants and eventually lead to an explosion. Such an incident occurred in 2014 when a PSE&G pipeline leak in an Ewing, NJ, home led to a bomb-like explosion that killed one and injured seven more. In this incident, a contractor was said to have damaged a pipeline, after which they did not call 911 to report the gas leak. PSE&G workers were on site to remedy the damage when the explosion occurred. The Board of Public Utilities fined both PSE&G and the construction contracting company for negligence, and victims settled their case to recover damages.
What Kinds of Appliances Use Natural Gas?
The primary appliances that use natural gas are cookware, including stovetops, ovens, and grills. Additionally, water heaters, space heaters, and fireplaces can require natural gas.
How do Gas Leaks Commonly Occur?
There are some common causes of gas leaks. Faulty, improperly installed, and outdated gas lines are common causes of leaks. Additionally, damage caused by natural disasters and human error can cause gas leaks. Improper storage of propane tanks can lead to a leak and explosion. Accidents that adversely impact the integrity of a gas line or structure can also cause a leak.
How is a Gas Leak Detected?
One can recognize a gas leak by a sulfur smell, a spinning white cloud near a gas line accompanied by a whistling sound, dead foliage near the site, or physical symptoms. Physical symptoms include nausea and loss of appetite, dizziness, difficulty breathing, and nose bleeds, as well as general illness and flu-like symptoms.
Frequent Injuries Resulting from Gas Leak Explosions
A gas leak causing an explosion can result in a variety of injuries. Accident-related injuries can include burns, concussions, broken bones, head and neck injuries, and contusions, among others. Injuries related to accumulated exposure to leaking gas can include long-standing pulmonary, neurological, or circulatory damage.

How to Handle a Gas Leak Once Identified
If you discover a gas leak, it is essential that you vacate the premises immediately and call 911 to report the leak. Then, if you are suffering symptoms, seek medical attention right away. Once your basic needs are met, contact a personal injury attorney to see if you are eligible to recover financial damages for your losses caused by the leak and any related accidents.
Contact Gas Leak Explosion Attorneys in Freehold, NJ to Discuss Your Potential Claim
When it comes to injuries caused by a gas leak, the repercussions of such an injury could last years or a lifetime. In some tragic cases, an explosion caused by a gas leak results in a loved one's death. You need someone on your side who understands the law regarding gas leaks and can advocate for you to receive the full extent of medical care and other damages that you may be entitled to following this tragic experience.
In order for a person to recover financial damages covering medical expenses, out-of-pocket costs, lost wages, disability benefits, and non-economic damages such as pain and suffering from the party responsible for a residential or work-related gas leak, the victim must prove negligence. In some cases, product manufacturers, commercial building owners, industrial manufacturers, plant operators, or other parties are responsible for a hazardous environment that ultimately led to a gas leak and resulting explosion or incident. Having a skilled personal injury and workers' compensation attorney on your side and investigating the incident on your behalf is highly advisable to explore your right to compensation and recover full damages.
Our team at Chamlin, Uliano & Walsh has decades of experience successfully representing gas leak injury victims in Hazlet, Eatontown, Howell, Asbury Park, Belmar, Middletown, Rumson, and other communities in and around Monmouth and Ocean County. Contact us today at 732-440-3950 to ensure that your future is secure after a gas leak accident harms you or someone you love in New Jersey.
---