February 10, 2021
It's of utmost necessity that you become familiarized with your options and rights if you have been injured by a car while walking.
Car accidents typically involve two vehicles impacting each other while merging into a freeway, at a stoplight, crossing, or elsewhere. So, what should you do if you are involved in a vehicle-related accident as a pedestrian? After reviewing some basic information, you can learn about your injury and compensation options.
Determining Accident Liability On A Vehicle-Versus-Pedestrian Scenario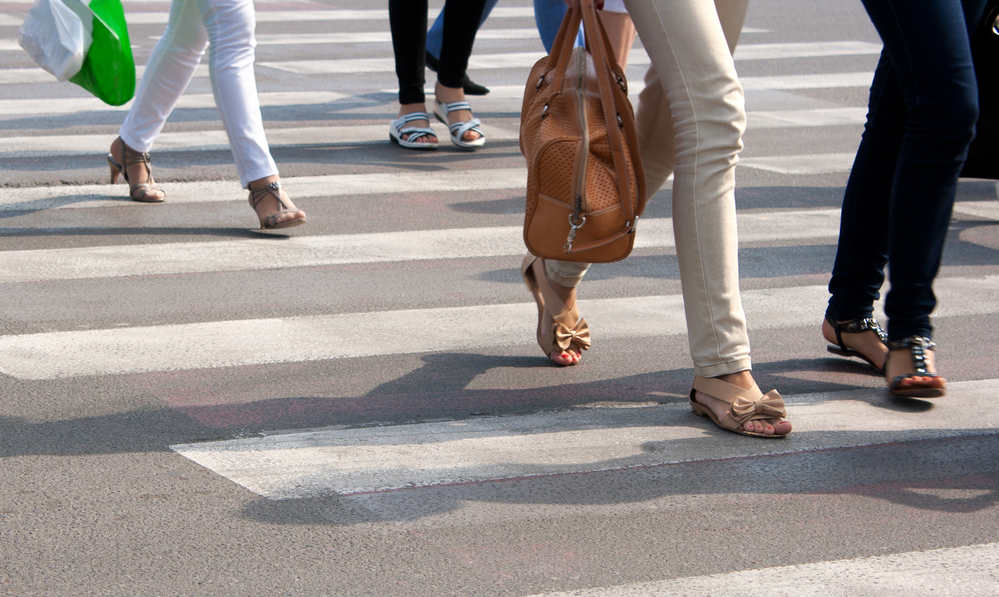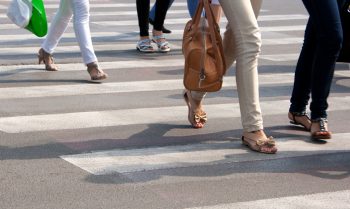 Although falsely assumed that in most scenarios, when a pedestrian is hit by a car, the vehicle driver will be considered liable (at-fault for the accident), it does not apply to all pedestrian-car accident situations. Motorists must abide by posted speed limits and traffic signals. According to the state's traffic or vehicle codes, drivers should also yield to pedestrians at marked crosswalks and other designated areas. If a driver hits a pedestrian while violating a traffic law, liability then is quite clear. Pedestrian-car accident cases can be more complicated if, for example, a pedestrian suddenly walked out from between parked vehicles in the middle of a narrow street or if crossing against the light. Those would be scenarios in which the pedestrian would be held liable for a traffic accident.
Severity Of Your Injuries
You will most likely be able to pursue a personal injury claim in cases when you are injured due to a pedestrian-vehicle accident, considering the driver is at-fault (or he or she carries most of the blame). Once you file a claim with the third party's auto insurance (the at-fault driver's insurance coverage), you may request a fair settlement that covers your damages, including medical bills, income loss, and other accident-related issues like your pain and suffering.
A personal injury settlement is the most common outcome resulting from insurance claims following a negotiation period. If settlement conversations are not heading towards a satisfactory outcome, it might be necessary to take the matter to a civil court and file a personal injury lawsuit. This process can be completed assuming you have been able to identify and collect the driver's contact data.
Collecting The Driver's Insurance Data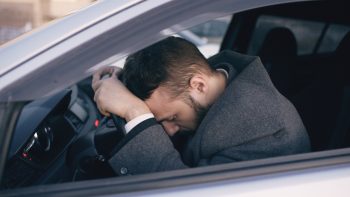 The vehicle driver has the legal obligation to stop at the accident scene to exchange insurance and contact data with any parties involved in the accident. As long as you're able to collect the at-fault party's data, you would most likely be able to pursue compensation filing a claim to the car driver's insurance carrier unless you choose to file a personal injury lawsuit.
On the other hand, if the driver decided to flee the accident scene (hit-and-run), your options would be minimal. You must file a police report as soon as possible, to avoid forgetting any crucial details about the accident. This first step would allow the investigation to get started. Also, try to gather any contact data and names of any witnesses present at the time of the accident. Once the police are involved and shared all the collected data, your next step is to take care of any medical care you require, using your own health insurance coverage, if available.
If you afterward have the opportunity of identifying and locating the hit-and-run driver (unless he has been located by the police first), you may want to review your options with a personal injury attorney. This would be ideal in scenarios where significant injuries were sustained as a result of the accident.
Assistance After Being Hit By a Car
Regardless of the common misconception, sorting out the liable party in a vehicle-versus-pedestrian accident is not always easy. Pedestrians hit by vehicles usually suffer severe injuries. This is particularly true when the driver or the at-fault party's insurance carrier refuses to agree on a fair settlement offer or is unwilling to change their position regarding the accident. If that were to be your situation, it is best to consider seeking assistance from an experienced attorney. Find out more about choosing a personal injury lawyer that best fits your case.
Injured in a Pedestrian Accident? Contact our West Long Branch Attorneys Today
The auto accident legal team of Chamlin, Uliano & Walsh has decades of legal experience in local Monmouth County towns such as Asbury Park, Howell, Red Bank, West Long Branch, and Middletown Freehold, and all of Central New Jersey. Our team of attorneys is led by Charles J. Uliano, one of only a handful of lawyers in the state to be dual certified as both a Civil Trial and Certified Criminal Attorney by the Supreme Court of New Jersey. Our firm has built a reputation for providing high quality, ethical, and personalized legal solutions to our clients and their families who have been injured. 
If you or a loved one has been injured in a pedestrian accident, please call our West Long Branch offices at (732) 440-3950 or contact us online for a free consultation. 
---