March 19, 2022
The verbal threshold was created to limit litigation and the rights of car crash victims to file for pain and suffering damages.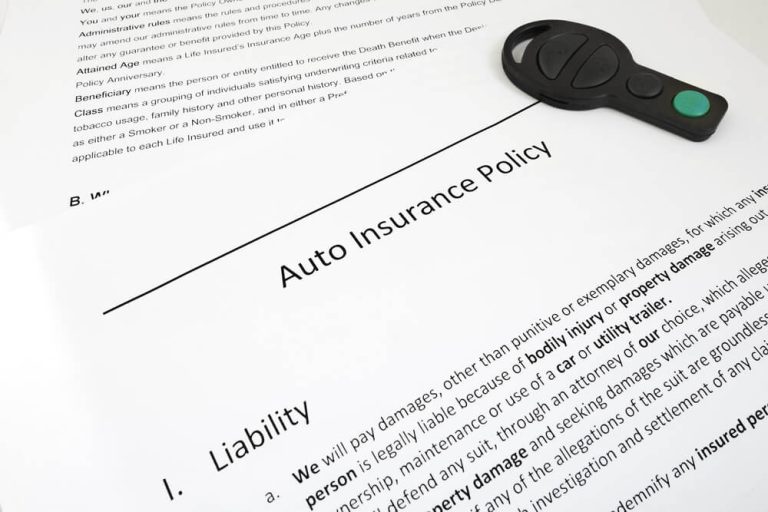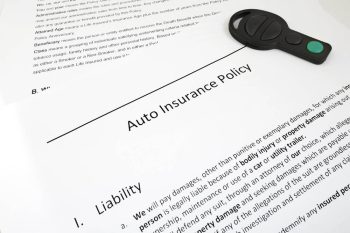 When it comes to car insurance and accidents, the choices you make could mean risking your care and expenses if you find yourself injured in a crash. Since there are 270,000 car accidents in New Jersey every year, and of those, 54,450 involve serious injuries, you don't want to leave yourself or your loved ones unprotected. A personal injury lawyer is the best person to consult about your benefits if you are considering filing a claim for compensation after being involved in an accident. If you have a verbal threshold insurance policy and have been involved in an accident in New Jersey, you need to know your available avenues.
What is the Verbal Threshold in New Jersey?
This is a way the state of New Jersey made the cost of insurance less expensive. A verbal threshold limits the types of damages you can recover through a lawsuit if you are injured in an accident. Sometimes we need to file a lawsuit to get the compensation we are owed, and a verbal threshold controls the amount we are able to seek, specifically in the form of pain and suffering damages. A verbal threshold is also known as the "limitation on lawsuit option."
Origin of the Verbal Threshold Concept
New Jersey was concerned with the number of drivers who were underinsured or uninsured due to the cost of insurance in general, so in 1972, they created a compulsory no-fault insurance program. In a no-fault system, it doesn't matter who was at fault, your insurance covers you, and the other driver's insurance covers them. Many drivers found the premiums excessive and wanted options. Insurers were complaining that they weren't making any money because people with high thresholds were abusing the system by getting more treatment than necessary to surpass their high threshold amount to sue for noneconomic damages. So, in 1988, the verbal threshold was adapted into the insurance system. A verbal threshold is a monetary limit to which your insurance will pay for economic injuries such as medical costs and lost wages should you have an accident. At the petition of New Jersey residents, in 1998, drivers could choose whether they wanted a verbal threshold. Unfortunately, the new law also said that if motorists did not select any threshold option specifically, they would receive coverage with a verbal threshold, much to the delight of insurers.
Relationship Between the Verbal Threshold and Premium Payments
Car insurance is a necessary expense and compulsory in New Jersey. The verbal threshold sets the amount the insured can sue for and the injuries for which there is coverage. By having a verbal threshold, the premiums are substantially lower. The higher the threshold, the lower the premium. There is a zero-threshold option, which increases premiums substantially, but allows for unlimited damages. It is a question of paying lower premiums with a high threshold and throwing the dice that an accident will never happen or paying more, and having excellent coverage in case something does.
Exceptions To the Verbal Threshold In New Jersey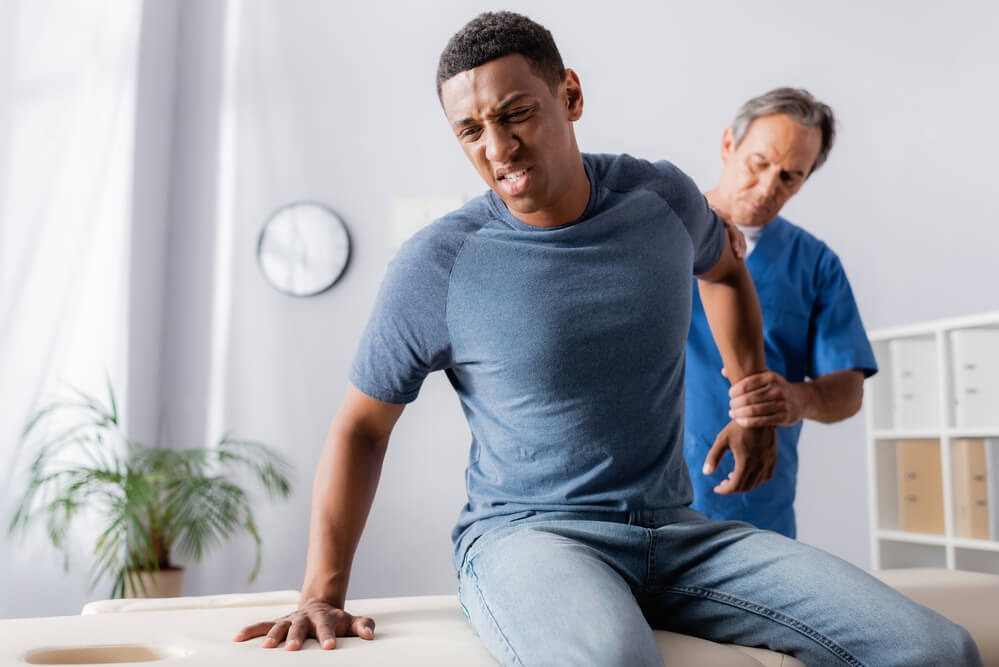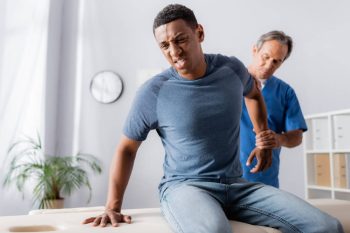 The verbal threshold was created to limit litigation and the rights of car crash victims to file for pain and suffering damages. It is a strict program with very few exceptions. That being said, there are some situations where the Verbal Threshold does not apply, and one can recover total damages, so meet with your personal injury lawyer to discuss these options. If the driver has no threshold insurance, they are not subject to a threshold limit, and neither are the spouse or child as long as they are not included in an additional policy. If someone is injured by a business or commercial vehicle and that vehicle is not covered by PIP (Personal Injury Protection insurance, there is a verbal threshold exemption. Also, anyone who is not obligated to have PIP coverage, such as a passenger or pedestrian. Out-of-state residents whose insurance carriers do not conduct business in New Jersey also have an exemption.
Disadvantages Of a Verbal Threshold in New Jersey
Principally, the disadvantage of selecting a verbal threshold option is the limit in damages you can obtain. Lost wages and pain and suffering are entirely off the table unless the driver and their passengers suffer permanent injuries. These injuries are limited to dismemberment, loss of a fetus, significant disfigurement or scarring, a displaced fracture (femur, clavicle, and back are most common), a permanent injury (when an injury will not heal), and death.
Most of them are pretty straightforward, but a few examples of permanent injuries would be permanent loss or limitation of use of an organ, permanent restriction or significant limitation of a body organ or system, and permanent loss or restriction of a body member.
Is It Possible to Sue for Pain and Suffering Under a Verbal Threshold Policy?
It is only possible only if your injuries are considered permanent.
Ways to Prove Permanent Injuries in NJ
There are several ways to prove that injuries are permanent. Injuries include damage to the spinal cord, severed limbs, severe burns, scars, disfigurement, Traumatic Brain Injuries (TBI), herniated disc, spinal stenosis, and full or partial paralysis. Proof of injury can include medical records if you are hospitalized (a treatment plan and progress), test results from ultrasounds, MRIs, CAT scans, and X-rays that show your injuries and your progress or lack thereof. Your doctor's notes are of vital importance, as is their testimony.
Teachings from Soto v. Sacaringelli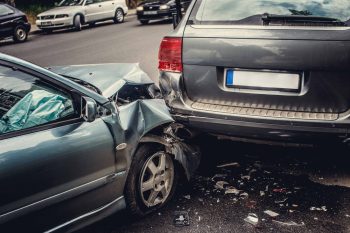 In this case, Maria Soto was walking through a shopping center when she was struck by a car and suffered a deep laceration. After 14 months, her injury was not healing as expected. She received two surgical interventions, one for a torn rotator cuff, which closed and healed completely, and one for a minor reconstruction placing a metal plate on the far section of the area between the shoulder blade and the shoulder. Ms. Soto said the scar disfigured her, and the metal plate and her verbal threshold should be removed. Under examination in the court by the defendant's medical team, the 7cm scar was determined unnoticeable, and the metal plate, entirely covered by flesh, did not meet the standard of "disfigurement." (189 N.J. 558 2007)
Our Auto Accident Lawyers Will Help You with the Conditions of the Threshold Status on Your Policy after being Injured in Monmouth County and Ocean County NJ
If you were injured in a car accident or know someone who was, a lawyer can help sort out the damages you have a right to seek. Personal injury law is complex, even more so in terms of car insurance, coverage, and thresholds. It is a winding road of requirements, limitations, and exceptions. Our zealous personal injury lawyers can walk you through the steps you must take to obtain the damages you need to make you whole again.
Chamlin, Uliano & Walsh is a law firm that prides itself on its experience, knowledge, and commitment to going above and beyond for clients. We know what it takes to provide you with the excellent representation you need. With over 50 years of experience, you can be assured that we will handle your case with deft hands and an extensive background in law. In addition, our attorneys keep up to date on the latest decisions and legislation to make your case a solid one. Our team serves clients in Freehold, Asbury Park, Colts Neck, Long Branch, Middletown, Holmdel, Toms River, Belmar, Point Pleasant, and other towns in Southern New Jersey.
If you have suffered injuries in an accident, it is imperative to get started right away to keep evidence fresh and not miss out on presenting your case due to the statute of limitations. Learn how we can help you today. Call us at 732-440-3950 or toll-free at 888-328-9131, or fill out our online form. We are pleased to provide you with a free consultation.
---