November 20, 2022
Defense Alternatives for 1st Drug Offenses in Freehold, NJ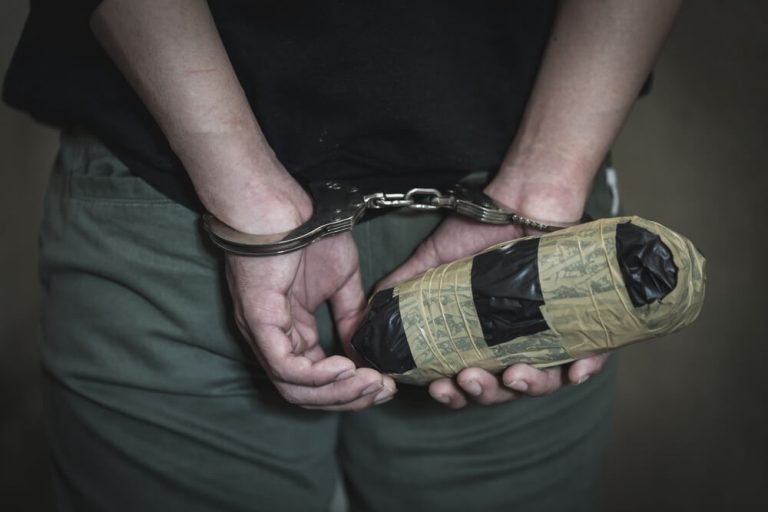 The news that you are facing a drug offense is often overwhelming and scary, especially as a first-time offender. It is also likely you don't yet understand how the charges will impact your life, what penalties are associated, and if you have any legal options.
Drug charges in New Jersey are affected by many factors, including but not limited to; the type of drug involved in the offense, the quantity involved, the place where the violation occurred, the offender's age, and if they have a criminal history. These factors play a critical role in the potential for additional charges, such as intent to distribute and whether you may face incarceration.
Incarceration for First-Time Drug Offense in New Jersey
A jail sentence for a first-time drug offense in New Jersey depends on the criteria described above, and thus every case is unique. Despite an ongoing shift in public perception regarding some drugs like marijuana and psilocybin, lawmakers are not looking the other way when these drugs are found, for example, on someone's person or in their vehicle.
Psilocybin, also referred to as hallucinogenic mushrooms, has not yet been decriminalized in New Jersey. Bill S2934 would allow the decriminalization of psilocybin, allowing for its production and use. Nevertheless, the bill was only introduced recently, in June of 2022 but has not been passed into law. As of now, magic or hallucinogenic mushrooms remain a Schedule I drug. However, the penalties for possession have been reduced via an Amendment passed in 2021, which makes a difference regarding sentencing and penalties. Individuals possessing an ounce or less of mushrooms may face a six-month jail sentence and a fine of up to $1000.
However, individuals are no longer charged for possession of a controlled substance for possession of up to 6 oz of marijuana or up to 17 grams of hashish. When facing a charge, especially as a first-time offender, you may have the opportunity to avoid having a disorderly persons offense or a fourth degree crime on your record through a diversion program. Therefore, even with charges related to lower lever drugs and substances such as cannabis above the legal amount and hallucinogenic mushrooms, it is still crucial to discuss the details of your case with a qualified criminal defense attorney.
Controlled substances such as cocaine, heroin, certain prescription drugs, and other narcotics can result in third-degree crimes for possession, and the penalties can be much harsher. According to NJSA 2C:35-10, a fine of up to $15,000 may be imposed for possession of a Controlled Dangerous Substance (CDS) classified in Schedule V, along with a potentially lengthy jail sentence. A Charge related to a CDS classified as a Schedule I, II, III, or IV may result in fines up to $35,000 and five years of incarceration. In addition to the ramifications discussed above, the court may impose a driver's license suspension of six months. Choosing to go without legal representation and counsel can translate as gambling with your future when there is the potential for such severe outcomes.
Options for First-Time Offenders to Avoid Incarceration and Other Penalties in NJ
The penalties for first-time drug offenses in New Jersey can be severe. However, many diversionary programs are available that can help first-time offenders avoid jail time and get the treatment they need. The most common diversionary program is conditional discharge, which allows first-time offenders to avoid jail time if they complete a drug treatment program and meet other conditions set by the court. Listed and described below are each of the diversionary programs in the State of New Jersey that a first-time offender may be eligible:
Conditional Discharge
A conditional discharge is a sentence that allows an offender to avoid a conviction if they complete certain conditions. An offender must have no prior criminal convictions, and the offense must be non-violent. Following a required plea submission to enter the program, the court will withdraw the conviction, but the defendants will receive and be required to follow through with a probationary period. Probation can be months long but at most three years in length. Upon completion, the related charge or charges are dismissed, at which point, the matter can be expunged from their record. In addition, individuals will not have to go to court for trial.
Pre-Trial Intervention
Pre-trial intervention (PTI) is an exceptional NJ program allowing individuals with first-time offenses to avoid having a criminal conviction stain their record, so long as they complete the program and meet eligibility. To qualify, an offender must have no prior criminal convictions, not already be on parole or probation, and the offense must be non-violent. The PTI program is for individuals facing an indictable offense, more commonly known as a felony offense, for example, drug possession and some other offenses categorized as third and fourth degree crimes, such as burglary. Certain offenses or crimes are not eligible, including aggravated assault charges.
Drug Court
Drug court is another NJ diversion program that allows non-violent offenders with drug addiction problems to avoid a criminal conviction if they complete certain conditions. To qualify, the offender must have no prior criminal convictions and be willing to participate in drug treatment. Participants are addicted to drugs or alcohol and must submit to drug testing and usually intensive outpatient or inpatient rehabilitation services and treatment. Failure of a drug test could result in being removed from drug court and having to complete the original sentencing. However, there are several stages involved in drug court, including attendance of a 12-step program such as Narcotics Anonymous (NA) or Alcoholics Anonymous (AA), working on self-improvement, and either working part or full-time or going to school.
The hope is that after the lengthy drug court program, the rehabilitated individual will no longer be in frequent contact with the court. Instead, he or she will be doing well in their recovery, able to pay any restitution to any complainant involved in the original matter. In addition, they will square away court-imposed fines and guide newly enrolled drug court participants, similar to the foundational pillars of the NA and AA programs, service and gratitude. Individuals are welcoming newcomers and making financial amends.
Besides improving their lives, working a program, receiving treatment, and recovering, individuals can avoid years of incarceration. The state also benefits since incarcerating individuals is much more expensive than placing them in a Drug Court Program.
Veterans Diversion Program
The Veterans Diversion Program is a type of diversion program that allows eligible veterans who have committed nonviolent offenses to avoid a criminal conviction if they complete certain conditions. To qualify, an offender must be a veteran and have no prior criminal convictions. Veterans facing petty and disorderly person offenses and third-degree or fourth-degree crimes, such as heroin possession and prescription fraud, may be eligible for the program. As with drug court and substance use or drug addiction, individuals must exhibit signs or symptoms of mental health issues to qualify for the Veteran Diversion Program to be eligible.
Retaining a Seasoned Attorney Can Make a All the Difference when Charged with a First Drug Offense in New Jersey
If you have been charged with a first drug offense, it is critical to contact a criminal defense lawyer as soon as possible. The attorneys at Chamlin, Uliano & Walsh can help you understand the charges against you, highlighting the potential consequences of a conviction and ensuring your rights are protected. Most importantly, we can most readily support why you should be considered for a diversionary program and facilitate your admission.
A one-time mistake such as a drug offense can be detrimental to any plans you have for your future. A conviction can restrict or eliminate educational pursuits, limit the jobs you are eligible for, affect custody and parental rights, and influence other parts of your life, including income, housing opportunities, and more. For example, if you have a goal of going to school and working in the healthcare field, a drug offense can squash those dreams. Or trying to rent an apartment or join a lease with a friend can be a huge burden with a drug-related conviction on your record.
Contact our Criminal Defense Lawyers for a Free Consultation about Your First Offender Drug Case in Monmouth County NJ
Attempting to navigate the criminal justice system on your own with so much at stake is incredibly risky and could leave you with a long list of penalties, including jail time and massive fines. Contact an experienced Monmouth County Criminal Defense Attorney at our West Long Branch office for a confidential and free consultation. We assist clients facing drug charges ranging from first degree distribution to third degree drug possession, to disorderly persons offenses involving drug paraphernalia in Howell, Freehold, Eatontown, Tinton Falls, Asbury Park, Red Bank, and communities across the Jersey Shore. Get in touch with us today at 732-440-3950 if you have a first-time drug offense.
---