August 12, 2023
In an Effort to Support Juvenile Rehabilitation, the New Jersey Court System Allows the Option to Apply for a Deferred Disposition. So What Does it Mean and Can Your Minor Obtain One?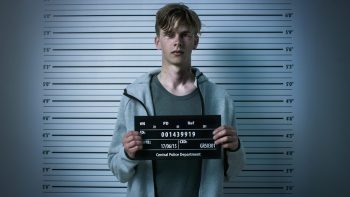 New Jersey is known for its diversion programs and use of rehabilitation instead of prison sentences.  These programs offer the offender more tools and opportunities than incarceration, saving the state hundreds of thousands of dollars. Deferred dispositions are used with juvenile offenses to provide those under 18 with the resources and personal development tools to be functioning community members and avoid repeated criminal behavior.  Community service, substance abuse treatment programs, and probation supervision provide guidance and prevent recidivism for juvenile offenders. If your son or daughter is facing the juvenile criminal justice system, it is fundamentally important to explore the opportunities and advantages of seeking a deferred disposition in their case.
Implications of a Deferred Disposition in New Jersey
A deferred disposition postpones the decision on whether or not to file charges against a juvenile in a criminal case. Instead of determining whether or not a child has been found guilty of a crime, the judge lets the young person avoid jail and have their charges expunged at the end of the program. These conditions allow the juvenile to show the court they are avoiding trouble.
Conditions To Meet if a Juvenile is Granted a Deferred Disposition in NJ
Juvenile offenders given a deferral will have a probation officer assigned to them and a period during which they must comply with certain conditions. For example, there will be random drug testing, perhaps a curfew, a GPS tether, and required courses, including anger management classes, vocational training, and drug counseling.  Regular meetings with their probation officer, avoiding truancy from school, completing community service hours without complaints from the sponsor, and staying out of legal trouble are also conditions that are typically seen in the program. Some judges require restitution depending on the charges.  The deferral may last up to one year. After the deferral, the court will dismiss the original charges if the conditions assigned are met.
What Will I Get If I'm Granted Deferred Disposition?
The most apparent benefit is avoiding incarceration and the possibility of having one's record expunged. If the conditions are met, the original charges will be dismissed, as will all other identifying information such as mug shots, DNA evidence, fingerprints, and other evidence. Another benefit is access to educational and vocational resources, counseling, and mentorship. Courses about emotional and mental health, substance abuse, and academic tutoring are frequently offered with these programs and provide the experience needed for a juvenile's success.
Legal Aspects to Qualify For Deferred Disposition in Monmouth County, NJ
A juvenile offender's participation is not automatic.  Every case is different, so it is imperative to have an excellent defense attorney to assist you. A deferred disposition is decided on a case-by-case basis.  The judge must consider the nature of the offense. And if there was property damage, that can be compensated by restitution.  The juvenile's age and whether they have a previous record is also considered, as is the possible emotional, mental, and economic support their family offers.  They must live in a safe environment, free of criminal activity.  The family must agree to participate when necessary in the programs offered and contribute to the juvenile's success academically and socially.  Candidates with intellectual disabilities, mental health issues, or an SLD (Specific Learning Disability) will require extra support from their families or guardians.  The judge will also consider the victim impact, the offense's community impact, and any threat or violence committed by the offender.
Before a juvenile is granted a deferred disposition, there are many points to consider.  The minor must be 15 years of age or younger with no priors.  The nature of the crime, its circumstances, and its effect on the victim are scrutinized. The impact on the community, the age of the offender, and any previous record held by the offender are also considered.  The possible threat the offender could pose to the community and their ability to accept the responsibilities established by the program is another part of the process.  The impact the offender's actions had on the victim, how the minor's physical, psychological, and social characteristics and needs will be met, and whether the deferred disposition will benefit the offender's well-being and physical safety. Moreover, the juvenile must demonstrate remorse for the offense.  While an excellent way to keep juvenile offenders out of jail, this multifaceted program is no walk in the park. It requires consistent, responsible behavior, accountability, and integrity.
Which Offenses Make a Deferred Disposition an Option in NJ?

The six primary offenses that deferred disposition covers are trespassing, disorderly conduct, simple assault, shoplifting, possession of drug paraphernalia, and disorderly persons drug offenses.  Qualification is not a given for all juveniles charged with those crimes.  One must be a first-time offender and pass a meticulous review utilizing the standards commented on previously.
Distinguishing Between Deferred Disposition and Other Diversion Programs In New Jersey
The most apparent difference between adjudication and pretrial diversion is that the juvenile in the adjudication process must either admit guilt or nolo contendere (no contest).  This is done to prevent the prosecution from having to start at step one if the defendant doesn't adhere to the stipulations set down by the judge and can simply request sentencing of the offender.  With other pretrial diversion programs, eligible candidates are adults, ages 18 or older, who are facing disorderly persons offenses or indictable criminal charges in the adult criminal justice system. Each of these programs has its own eligibility criteria, conditions, and opportunities depending on the specific program and the individual's case.
Talk To Our Juvenile Crime Defense Attorneys about Your Deferred Disposition Possibilities in Monmouth County, NJ
You receive that phone call, and a rock falls into the pit of your stomach as you are told your child has been arrested.  A thousand questions rush through your mind:  Will my child graduate?  Will they go to college?  How will this affect their job opportunities?  What can I do?  Let us assure you that it is not the end of the world, but it is serious, and action must be taken immediately.
At Chamlin, Uliano, & Walsh, families are a priority.  We will advocate for your child and your family to make sure you receive the most favorable outcome in Middletown, Red Bank, Hazlet, Asbury Park, Freehold, Belmar, Manasquan, Sea Bright, Lavallette, Tinton Falls, and throughout Monmouth County.  Our years of experience will make the difference you need as we go through this process with you and your minor child.
Call us today at 732-440-3950 or reach out to us by completing our online form. 
---