December 20, 2022
Criminal Defense Lawyers Defending Clients Facing Charges in Jersey Shore Towns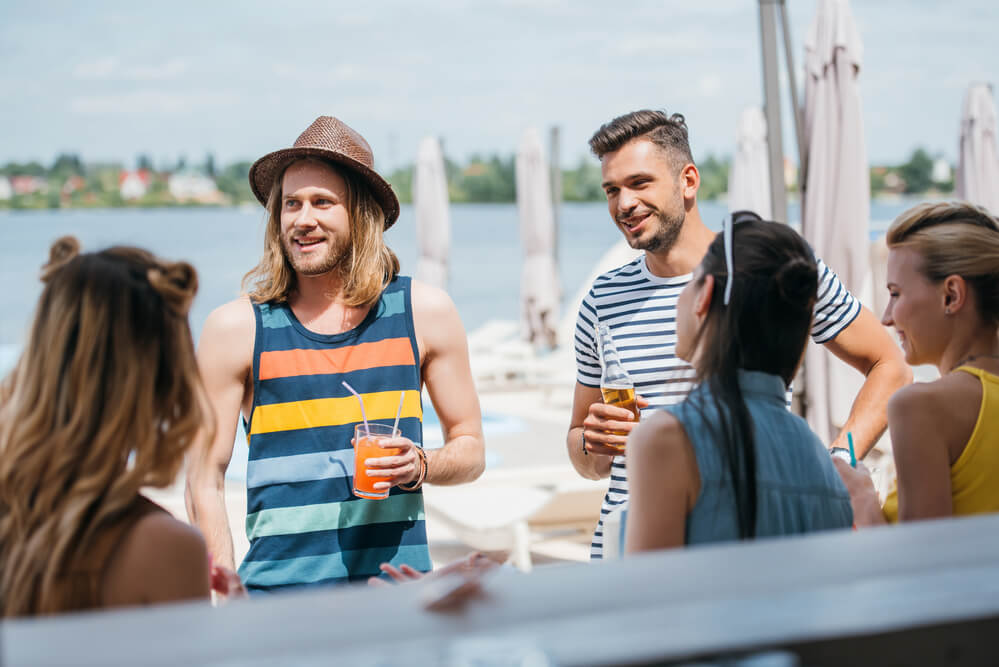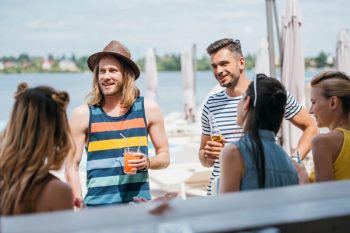 Vacations are for making memories.  Many people go to the Jersey Shore to bathe in the sun, swim in the surf, and enjoy the great nightlife.  The Shore is extremely popular with beachgoers, whether they are young or young at heart.  Since the MTV show "Jersey Shore" began a decade ago, the Shore has become a symbol for crazy summer days and booze-filled summer nights.  It is the equivalent of Never-Never Land: you can act irresponsibly because it's the Shore and outlandish behavior is expected, right?
The Jersey Shore is a cornucopia of bars and exciting nightlife, which is why it's such a hot spot for vacationers and weekend beachgoers.  The Bar Anticipation at Lake Cuomo provides VIP cabanas in a beautiful setting with specialty cocktails, ice-cold beers, and an extensive menu focused on pub food.  If you are looking for some nightlife action, Bird and Betty's in Beach Haven may be more your style.  They offer live music from opening until last call.  For those warmer evenings, the rooftop bar and karaoke are a fun way to spend the evening with friends. Just be sure to have that "go-to" song ready to impress the crowd. The Bar Anticipation in Lake Como has happy hour every night, outdoor volleyball courts, and an outside bar.  In Belmar, D'Jais at Belmar is a hotspot for awesome concerts and visits from Billboard artists and celebrities. Long Branch, Asbury Park, Manasquan, Sea Bright and many other towns in the Jersey Shore area offer tons of activities, events, dining, shopping, and more opportunities to recreate and spend leisure time.
Lots of Playgrounds, Different Rules
Residents from all over the East coast flock to the Shore:  Maryland, Pennsylvania, Connecticut, Delaware, and New York.  The Jersey Shore spans 141 miles and crosses through 5 different counties, Middlesex, Monmouth, Ocean, Cape May, and Atlantic. There are state and federal laws that apply to the entire area, but each county has its own ordinances, and the rules can vary from one place to another. Infractions are managed at the municipal level, and consequences range from fines to community service to jail time, but what is a municipal ordinance violation in one county may be permitted in another. Or the consequences may be more severe in certain areas. Notably, these are not technically criminal offenses under New Jersey state law.
Vacation: Paradise or Penalty?
Vacation time is when we all relax and let loose.  However, sometimes we break the rules and find ourselves in trouble.  Disorderly conduct is a frequent charge vacationers face.  Getting arrested or issued a summons-complaint can be expensive and stressful.  You will be required to appear in court in New Jersey.  Vacationers are typically charged with DUI, minor drug offenses such as possession of a controlled dangerous substance, drinking from an open container, serious traffic violations, and assault or harassment. Occasionally family issues spill over and domestic violence becomes a problem. An arrest can bring your vacation to a screeching halt.
In addition, Belmar and Asbury Park have incredible nightlife.  The live music and drink specials keep the bars packed, and as the night continues and people drink more, the unpleasantries begin.  In a large crowd, maybe you bump into someone and spill their drink, and a fight ensues.  A bar fight is the last thing you need when trying to have a good time.  You are perhaps escorted out of the bar and directly into a squad car or facing police questioning outside.  This is far from the ideal vacation you had envisioned.
Common Offenses at the Jersey Shore
Four general categories of offenses are the most likely to occur at the Jersey Shore. They include defiant trespassing, disorderly conduct, drug-related issues, and alcohol issues.  Obviously, where there are many bars and imbibers, there are those who drink too much and need to be removed from the premises. If a bouncer tells you to leave and you either refuse or are removed and later return, you can be charged with defiant trespassing.  Another example is entering a property with signage indicating that trespassing is forbidden or climbing a fence around a property to gain entrance.  Abandoned buildings and houses are frequently dangerous due to broken glass or unstable infrastructure and are no place to be partying.  If you are arrested for defiant trespassing, a petty disorderly persons offense, you can be charged a fine of $500 and possibly 30 days in jail.  Although it may appear to be a tame charge, it will stay on your criminal record.
Whether it's at Rod's Tavern or Harrigan's Pub in Sea Girt, if you engage in fighting or threatening, you could be charged with a petty disorderly persons offense or a disorderly persons offense. As the night goes on, you have more to drink, start to get rowdy, and maybe lose control. Disorderly conduct is also when you create a physically dangerous situation that is not self-defense.  Offensive language can also get you in hot water if it is in a public place and is directed at someone in a menacing way.  Disorderly conduct as a petty offense carries a fine of $500 and 30 days in prison, while a simple assault can cost you $1,000 and up to 6 months in jail.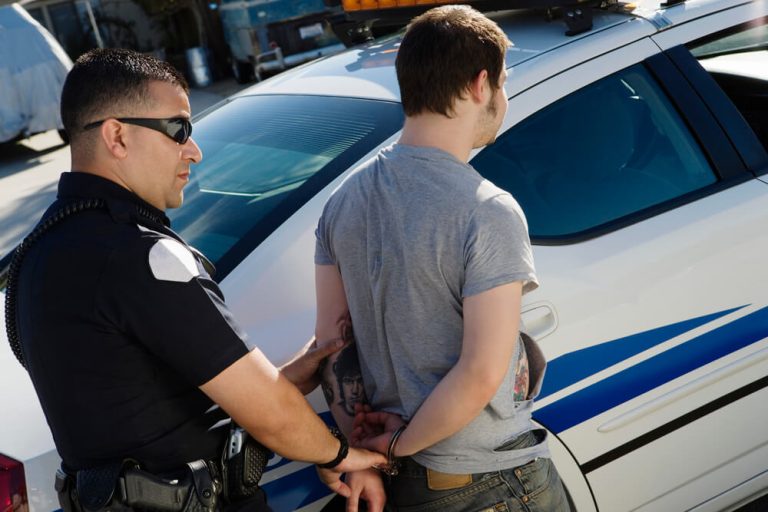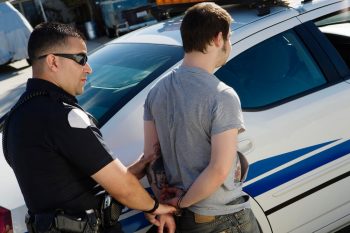 Unfortunately, vacation time can also include dabbling in illicit substances. Ecstasy, fentanyl, cocaine, and heroin, among others, are available on the party scene at clubs and along the boardwalk.  Possessing any amount of illegal drugs in New Jersey is an indictable offense. It carries serious consequences of up to five years in prison and a maximum of $35,000 in fines, depending on the type of substance involved. If you want the party to continue, it is an extremely bad idea to get caught with drugs while on vacation.
The last of the most popular types of violations that vacationers commit while at the Shore inevitably involve alcohol.  In some cases, alcohol transforms rational, law-abiding citizens into reckless, irresponsible partiers.  The charges related to alcohol run the gamut of using a fake ID to obtain alcohol, disorderly charges for fighting, DWI, and assault.  Too much alcohol is a common sense inhibitor.  You do things you would never do in a million years when sober.  Frequently, vacationers start the party on their way to the Shore, drinking and celebrating while on the road.  There is some mystic vibe that makes people on vacation behave in ways that they usually never would. Unfortunately, mistakes happen and sometimes, another person's alcohol-fueled conduct can create a problem for you.
Contact Our Jersey Shore Defense Lawyers if You Need Help with a Case
Getting arrested is scary and having it happen away from home can be even scarier. Your best chance at a charge dismissal or reduction is with a New Jersey lawyer who thoroughly knows the laws, defenses, charges, and courts where your case is being heard. You need someone familiar with the in's and out's of the New Jersey legal system.  It is important to have an attorney who is committed to protecting your rights in Freehold, Keansburg, Oceanport, Long Branch, Spring Lake, Manasquan, and towns along the Jersey Shore.
At Chamlin, Uliano & Walsh, we know that your criminal record is at stake.  One thoughtless act on vacation can affect your future employment, credit, and renting options.   We have the experience and tenacity to ensure you get experienced defense counsel and representation when you need it most.  Call our office in West Long Branch at 732-440-3950 or contact us through our online form for your confidential consultation.  You are not stranded because we are here to help you.
---