August 28, 2023
Due to Its Dangerous Consequences, Ecstasy Offenses can be Penalized Severely Under New Jersey Law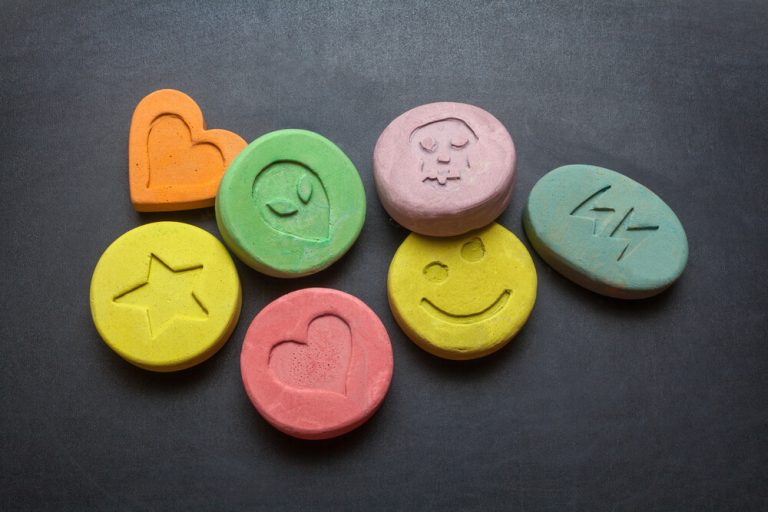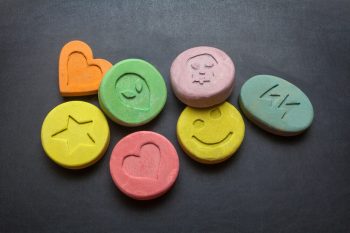 Ecstasy is a party drug whose use has increased in recent decades. Known alternatively as MDMA, XTC, Molly, or Rolls, ecstasy is a stimulant that produces a psychedelic action. The active ingredient in the drug is 3,4-methylenedioxymethamphetamine, called MDMA. Because the drug is not regulated, street versions of MDMA often contain other ingredients. Because of its dangerous capacity to adversely affect a person's sense of reality and lead to the drug's abuse, MDMA is classified as a Schedule I drug by the Federal Drug Enforcement Agency.
Effects of MDMA, Ecstasy, and Molly in NJ
As noted, MDMA is the active ingredient in all party drugs known by various names, such as Ecstasy and Molly. The effects of MDMA include emotional empathy and an increased sense of connection and well-being, as well as extroversion and willingness to discuss and process traumatic memories. For this reason, the drug is being used in some limited clinical studies to test the effects of its use on sufferers from PTSD. However, the drug and its research are not widely medically accepted. Conversely, MDMA can also cause heightened blood pressure, panic attacks, and seizure, threatening life. Additionally, an illegal street drug often does not contain only pure MDMA, but instead the substance combined with other unknown drugs. This proves extremely dangerous for the participant.
MDMA Schedule I Classification According to the New Jersey Controlled Dangerous Substances Act
According to New Jersey's Controlled Dangerous Substances (CDS) Act, MDMA is classified as a Schedule I illegal substance. Schedule I substances and chemicals are characterized by not having an accepted medical use and posing a high risk for drug abuse.
Felony Charges for MDMA/Ecstasy Offenses in New Jersey
Because of the dangerous nature of MDMA and its illegality, possession or distribution of the drug in any form carries a severe punishment. All ecstasy charges, including possession and intent to distribute, are felonies under New Jersey criminal law. Possession of less than one-half ounce is a third degree felony; possession with the intent to distribute that amount also constitutes a third degree felony, but its penalties are harsher, specifically in the form of higher fines. Up to five ounces of MDMA constitutes a second degree crime when facing a possession with intent to distribute charge. More than five ounces is a first degree felony possession with intent to distribute charge, the most serious in New Jersey criminal law.
Possible Penalties for Ecstasy Crimes in New Jersey
Possession
Third degree possession of less than one-half ounce: up to five years in prison, up to $35,000 fine
Distribution
Third degree possession of less than one-half ounce with intent to distribute: up to 5 years in prison, up to $75,000 fine
Second degree possession of up to five ounces with intent to distribute: up to ten years in prison, up to $150,000 fine
First degree possession of more than five ounces with intent to distribute: up to 20 years in prison, up to 500,000 fine
Build a Strong Defense for Ecstasy Charges
Despite the severity of Ecstasy charges, a skilled criminal defense attorney can develop a strong defense for your case. Defenses against an Ecstasy possession or intent to distribute charge could include law enforcement misconduct such as illegal search or arrest, altering evidence, or entrapment, among others. Our team conducts a thorough investigation of the facts surrounding the case to determine whether misconduct occurred or there was a failure to follow due process, and to help you build a strategic and effective defense.
Alternatives for First-Time Offenders in Ecstasy Cases in NJ
For first-time offenders, some may qualify for diversionary programs, especially if they demonstrate that they want help to change their drug habit. Such alternatives include Drug Court, Pretrial Intervention, the Veterans Diversion Program, and if the charges are minor and can be downgraded to a lesser offense and remanded to municipal court, perhaps even the Conditional Discharge Program, involving probationary supervision and abiding by certain conditions in exchange for dismissal of charges.
Contact Our Criminal Defense Lawyers for Assistance with Your Ecstasy Charges in Monmouth County NJ
The variations of outcomes in a felony drug case are drastic. They range from up to twenty years in prison with half a million dollars in fines to complete dismissal of the charge through treatment or defense against illegal law enforcement procedures. Because of the severity of these charges, your life could be forever impacted if you find yourself convicted of an MDMA offense in New Jersey. At Chamlin, Uliano & Walsh, our criminal defense team has ample experience successfully representing clients who have been arrested and charged with Ecstasy offenses in Howell, Red Bank, Belmar, Holmdel, Middletown, Wall, Manasquan, Asbury Park, Long Branch, and throughout Monmouth County and the Southern New Jersey area, clearing them of their drug charges or drastically lessening their impact while getting them the help they need. A judge will seek to punish a Schedule I drug offender to the fullest extent of the law, and our team is skilled in negotiating alternatives that are best for all. Contact us today at 732-440-3950 to speak with an attorney and learn how we can help you with your MDMA case.
---