August 28, 2022
A Slip and Fall Incident May Leave Severe Physical Consequences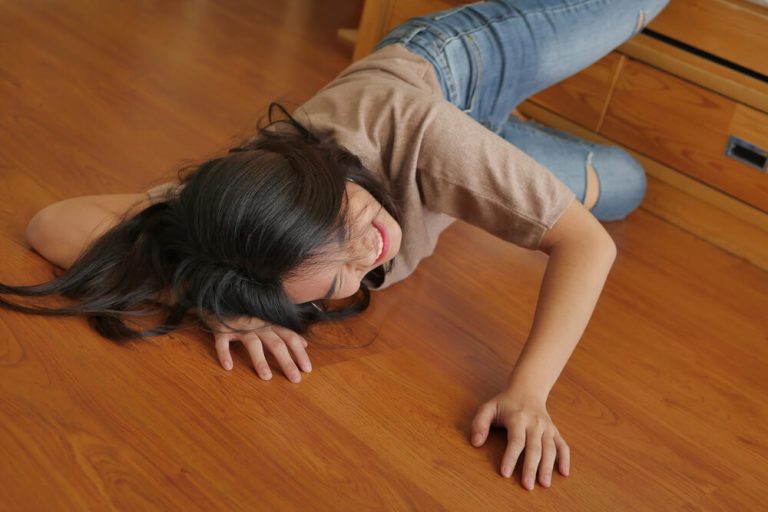 In the course of a year in the U.S., a million people are injured by slipping and falling. It happens on icy or uneven sidewalks, on wet floors in grocery stores, on area rugs in people's homes, at the local bar, at work—just about anywhere. Sometimes people experience serious injuries. Depending on the circumstances, if you or someone you love slips, falls, and is injured in New Jersey, there may be recourse for you to recoup medical expenses and be compensated for the pain and suffering endured. Despite having a valid claim for slip and fall injuries, it is important to know that these types of cases are vigorously defended by defendants, so you will need highly experienced representation from a slip and fall accident lawyer in New Jersey. Someone like the attorneys at Chamlin, Uliano & Walsh.
Top 10 Slip and Fall Injuries in New Jersey
Here are some of the injuries that can result from hitting the ground—or hitting an object on the way down—hard and unexpectedly. All of them can require long-term, expensive treatment, and recovery support. Take a look and see if you or a loved one has experienced one or more of these common injuries:
1. Bone Injuries
The forces of gravity and momentum can definitely break bones, particularly in older people. A fractured hip is an especially dangerous break in the elderly. But anyone can experience a broken leg, arm, rib, shoulder, or collarbone.
2. Spinal Cord
A slip and fall can wreak all kinds of havoc on the spinal cord, including pain, mobility limitation issues, or even partial or full paralysis. A fall can fracture more than one vertebrae; it can cause slipped, bulging, ruptured, or herniated discs; it can cause a pinched nerve, and it can cause other debilitating problems.
3. Neck
You've heard of whiplash being caused by a car accident, but it can be caused by any violent motion, including the head motion involved in a sudden slip and fall. This can damage ligaments, muscles, and tendons in the neck or injury to the spinal cord in the neck.
4. Concussion
Usually, during a slip and fall accident, a concussion occurs if someone's head hits the ground or an object. But violent wrenching of the head can also cause a concussion, even if the head doesn't hit anything. You may have a concussion if you have the following symptoms: feelings of confusion or dizziness, headaches, nausea, and ringing in your ears. You may or may not have lost consciousness after the slip and fall. Needless to say, seek medical attention—and get the documentation from your doctor or hospital—immediately.
5. Traumatic Brain Injury (TBI)
A concussion is actually considered the mildest form of TBI. A slip and fall can produce other, more dangerous forms of TBI. These include bleeding or even hemorrhage—either of the skin, under the skin, or within the skull; contusions; fracture of the skull; severe trauma caused by blunt force; and the tearing or shearing of nerve fibers in the brain, which happens as the brain ricochets around within the hard skull.
These injuries can cause life-changing cognitive impairment, such as memory loss, confusion, inability to concentrate, hearing loss, and a debilitating sensitivity to noise or light. In some cases, TBI is fatal.
6. Cuts
A person may fall on bits of glass, or on rough-edged metal, or on objects that cut or lacerate the skin. Stitches may be required, and these often leave scars. Falls on these sorts of objects can damage the muscles and nerves under the skin as well.
7. Injuries to Lower Joints
A person falling may twist a knee or ankle, causing a sprain or strain or even a broken joint or a tear of the tissues and ligaments within the joint. These can take a long time to heal and affect a person's ability to work.
8. Injuries to Upper Joints
Most people try to brace themselves as they fall, but this natural reaction may injure a wrist, an elbow, or a shoulder. Breaks and damage to soft tissue and nerves are common. If ice, rest, and elevation don't work, surgery may be required, with rehabilitation therapy to follow.
9. Injuries to the Face
A slip and fall can cause broken dental work and can fracture bones in the jaw, nose, and the bones around the eye. These sorts of injuries often happen at the same time as concussions or other forms of TBI.
10. Pain
Sometimes the above injuries cause chronic pain, which can be debilitating to people. Some people experience chronic pain for years as a result of a slip and fall. The pain can affect people's ability to hold down a job, help their families, and enjoy their lives. These are all losses for which there can be financial compensation under New Jersey law.
What is Considered an Extremely Severe Injury from a Slip and Fall Accident?
People who slip and fall may end up in one of two categories deemed "extremely severe."
Permanently Disabled
An injured brain or spinal cord could wreak havoc and cause years'-long disability or paralysis. This is a major loss of quality of life if you have to work twice or three times as hard to do ordinary daily tasks in the years or decades after an accident. Even so much as a partial disability might mean that you can't go back to work and earn your living as you did before the slip and fall.
Wrongful Death
Wrongful Death rarely happens, but it is possible from a slip and fall. This is yet another reason for someone who has suffered a head injury during a slip and fall to go immediately to get professional medical help—your injury and resulting health challenges need to be diagnosed right away. If you have lost a loved one because of a slip and fall (or other kinds of personal injury accident), you may be able to successfully sue for survivor benefits.
How to Ensure You are Properly Compensated for Injuries from a Slip and Fall
Your injury would probably be litigated in something called a premises liability claim. These are difficult to win because store owners and homeowners, and their insurers try to make the victim look like they did not use good judgment and caused the accident themselves. Even when it's obviously the property owner's fault, their insurer can try to limit the settlement and delay payment, making the process more difficult.
The best way to protect your interests is to do the right things for yourself right from the start. As we stated, see a doctor immediately. Once you know that your safety and health are not at risk, consider doing the following things that will strengthen any future claim you file in the future:
Ask people nearby to be witnesses. Get their contact information so you can find them and get their testimony later. Record, or take good notes on any statement anyone is willing to make at the scene.
Report the slip and fall to the property owner or whoever is in charge of the place where you fell and get their contact information.
Take photographs of the site, especially capturing shots of any liquids or slippery substances on the ground. Do this before the property owner has a chance to remedy the hazard he or she caused.
Get copies of your medical records from this event. This can prove to be essential to landing the best possible settlement or winning the trial.
Keep a diary of your injuries and pain with photos and a written record. Date all the photos you take. This documents your progress in recovery and might prove essential if your case goes to court.
Don't talk to any insurance agents, especially the property owners, without first talking to your own lawyer.
Talk to a lawyer. An experienced attorney can handle the legal side of things while you focus on your recovery. He or she can do more research, negotiate with an insurer, strengthen your case, and represent you in court if necessary.
You may have to endure many surgeries, pay for medical care when you come out of surgery, need medications, and need crutches, a wheelchair, or braces. If you're out of work while recovering from the accident or from surgery, you may lose income. In fact, we know from experience that a very bad slip and fall accident often requires a stay in a rehabilitation facility, physical therapy, and long-term absence from a job. The accident may have been so severe that you are never able to go back to work. These are acute losses that you want to take proactive measures to ensure you are compensated for.
Talk to a Personal Injury Lawyer Who Can Help
It's possible to seek and recover damages for your injuries from a slip and fall accident, and it's much more possible if you call Chamlin, Uliano & Walsh right away. Our experienced personal injury attorneys have represented victims of slip and fall accidents in Monmouth County and throughout the State of New Jersey with dedication and tactical skill.
If you or a loved one has endured losses after being injured in a slip and fall accident, you deserve the very best representation to fight for compensation for your injuries. Contact us to further guide you after a fall incident in Middletown, Asbury Park, Freehold, Wall, Howell, or elsewhere in the Monmouth County area. An attorney at our firm will consult with you and discuss all options that may be on the table. These initial consultations are free, and we are able to attend to clients with cases ranging in severity, including the loved ones of those victims of wrongful death.
Contact us for an initial consultation today online or by calling 732-440-3950.
---