March 6, 2023
An Accident Reconstructionist can Help You Put the Missing Pieces Together when Preparing to File an Accident Lawsuit in New Jersey.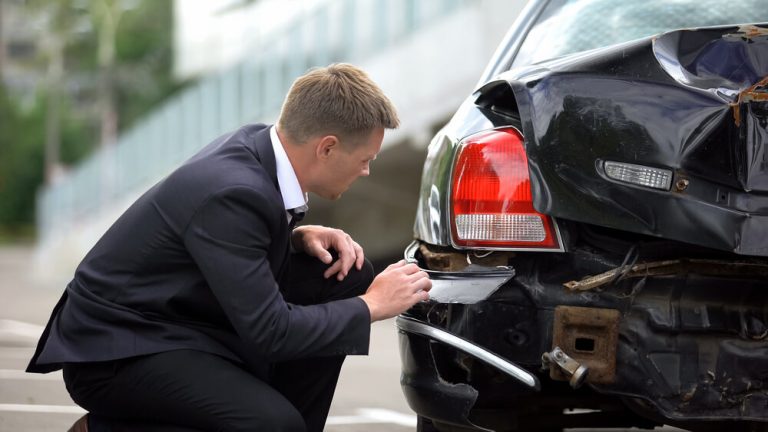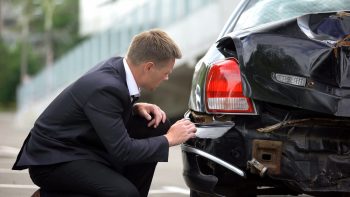 When the details of an auto accident are difficult to discern, your personal injury attorney may call in an accident reconstructionist. These experts can prove essential to helping you recover complete financial damages for your accident injury, making both their presence and your personal injury lawyer's non-negotiables if you have been hurt in a complex accident. Contact our experienced team of personal injury attorneys at Chamlin, Uliano & Walsh at 732-440-3950, toll-free at 888-328-9131, or by filling out our online form today, and read on to learn more about the specifics of accident reconstruction in an injury case.
Overview of an Accident Reconstructionist
An accident reconstructionist uses a diverse range of techniques to create a sequence of events leading up to the accident, during, and immediately after. They are an objective third-party that studies the physics of the accident to fill in missing information that helps determine fault in an accident injury case.
When is an Accident Reconstructionist Necessary?
Accident reconstruction is necessary in accidents in which fault is difficult to prove, such as in cases in which the victim does not remember how the accident occurred or are severely injured and unable to recount the accident, the at-fault party denies involvement or fault, or crucial evidence in determining fault is missing. In such cases and some others, an accident reconstructionist will use professional techniques to discover the details of the accident, leading to a fuller understanding of what happened and who was at fault.
Major Tasks of an Accident Reconstructionist
The role of an accident reconstructionist is to fill in missing pieces of an accident, gathering evidence that provides a full picture of the accident. With this information that is not immediately available to the victim, police, or accident attorney, an accident reconstructionist supports determination of how an accident occurred and who was at fault. An accident reconstructionist is an objective third-party expert who uses a variety of techniques to gather details of the circumstances of the accident, including what led up to it and what occurred at the moment of impact.
Accident Reconstructionist Methods to Gather Key Data
This type of expert uses various methods to reconstruct an accident, filling in missing pieces of the scene. They evaluate elements at the scene as well as the vehicle's 'black box' to determine a number of variables that could have played a role in causing or reflecting impact. Some examples of specifics researched by an expert include the position of the vehicles involved, how fast the cars were moving at the time of the accident and whether brakes were applied, airbag deployment, angles and force of impact, engine specifics, and potential vehicle malfunction leading to loss of control, and other factors to develop a sequence of events leading up to and including the crash and its effects.
What Makes an Accident Reconstructionist Significant to the Claim Process
Filing a successful claim if you were injured in an auto accident depends on your ability to prove that the other party was 100 percent at fault for causing the accident. Contrary to some situations in which there is a complete picture of what happened, such as in the case that a dash cam recorded the entire incident, in other cases there are gaping holes in evidence that make proving liability difficult. At these times, accident reconstructionists may mean the difference between recovering full damages for your accident injury and not receiving a penny. As such, an accident reconstructionist is an invaluable addition to the claim process, providing important technical data that removes any doubt of fault and paves the way for a successful injury accident claim.
Our Personal Injury Lawyers Will Prepare a Compelling Case Using Information Retrieved by Accident Reconstructionists in Monmouth County and Ocean County NJ
When you've been injured in an accident, the last thing you want is to be responsible for gathering information to prove culpability of the other party in order to have your medical expenses, out-of-pocket costs, lost wages, and other expenses compensated. A personal injury attorney works on your behalf to put together a strong case of liability so that you can focus on healing while they recover complete damages for your immediate and ongoing injury expenses on your behalf. In some accidents, you need additional expert evidence and testimony to prove the fault of the culpable party. Our team at Chamlin, Uliano & Walsh prides ourselves on successfully representing our clients in Middletown, Holmdel, Freehold, Asbury Park, Long Branch, Toms River, Point Pleasant, and Belmar, other towns in Southern New Jersey in building a case for their full recovery of accident and injury damages. We enlist the professional technical support of accident reconstructionists and other professionals to ensure that you have the conclusive evidence needed to be fully financially compensated for your medical expenses, lost wages, long-term recovery and care needs, and even pain and suffering. Contact us at 732-440-3950 today to schedule a free consultation and get started on the road to financial and physical recovery.
---