May 12, 2022
Verdicts vs. Settlements: What Makes Them Distinct in New Jersey?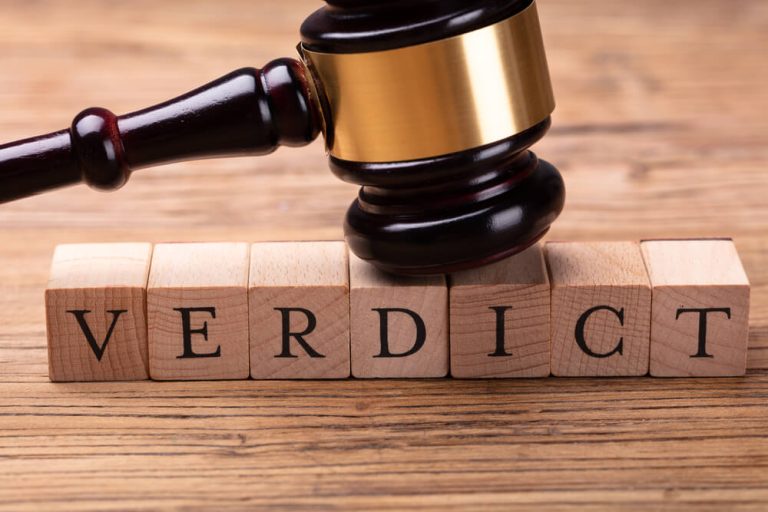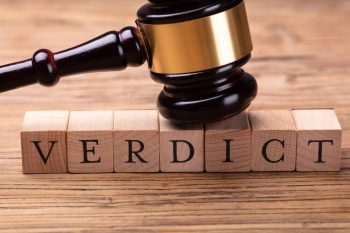 Verdicts and settlements both reflect the outcomes of a process to resolve a personal injury claim. However, a verdict is a judgment rendered by a judge or jury as the result of a court case reviewing the personal injury claim, while a settlement is an agreement that the plaintiff and defendant come to reach a resolution out of court. As such, a settlement is reached without the input of the court system, and a verdict is a judgment rendered by an external party.
The Process for a Settlement
A personal injury case can be settled out-of-court – before any action is taken in civil court – or it can be settled at any point during a trial. In order to reach a settlement, both parties must agree to the terms of the settlement, which usually involve a payout to the victim that their personal injury lawyer deems comprehensive. Such a settlement would include financial compensation for medical expenses, lost and damaged property, out-of-pocket expenses related to the injury, lost wages, and pain and suffering. If such a settlement is reached after the case has already gone to trial, the judge will review the settlement terms and must agree to them in order for the settlement to be finalized. In an out-of-court settlement, the two parties come to a contractual agreement that requires no judicial input.
The Process for a Verdict in a Personal Injury Lawsuit
A verdict is reached at the end of a small claims court trial and is determined by a New Jersey civil judge or if a jury had been requested, a civil jury. During trial, each side presents evidence and testimony to the overseeing body. Both the plaintiff and defendant are entitled to bring in expert witnesses to speak to the extent of the injury, evidence of fault, etc. The judge or jury then presents a verdict that includes the required payout a defendant must pay the plaintiff to cover damages if it is determined that they were at fault.
The Benefits and Drawbacks of Reaching a Settlement or Seeking a Verdict
A settlement results in a definite and finite payout for the plaintiff, whereas there's no certainty that a plaintiff will be awarded damages in a trial; it all depends on the strength of the plaintiff's and defendant's arguments in court. Additionally, because a settlement occurs out of court, it is much more likely that each side will come to a favorable agreement more quickly than may be possible on trial, due to ongoing court dates, etc. In the same way, expenses for each party will be much less if a settlement is reached out-of-court.
However, a civil judge or jury may award the plaintiff a much higher payout than would have been conceded in a settlement. On the other side, the judge may determine that the defendant wasn't at fault, clearing them of any financial responsibility to cover damages and leaving them (and the plaintiff) without only the financial burden of court costs.
How to Determine if I'm Eligible for a Settlement or Payout for my Injury in NJ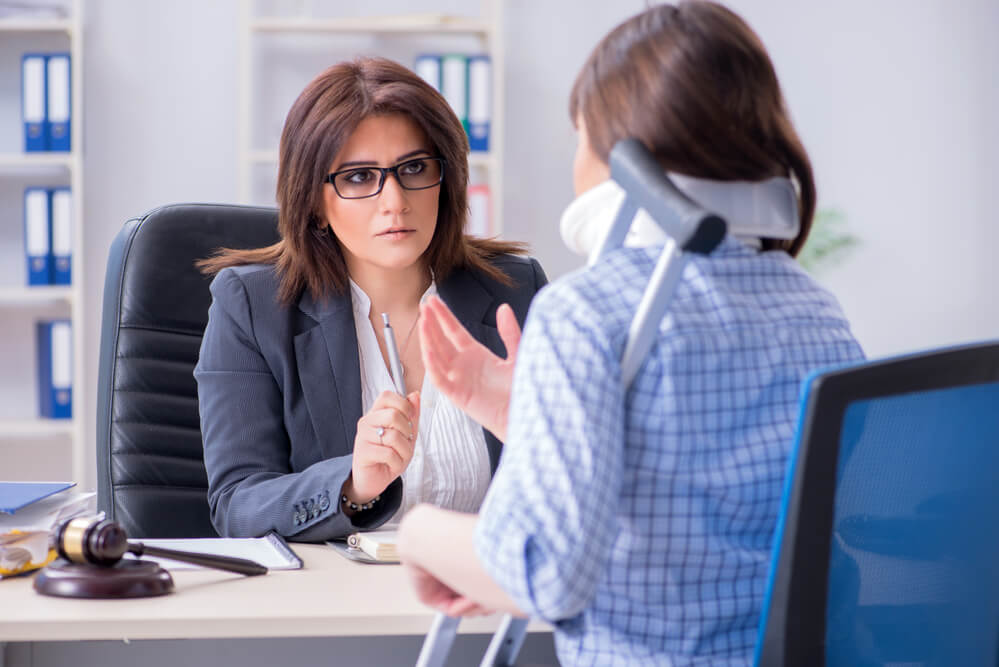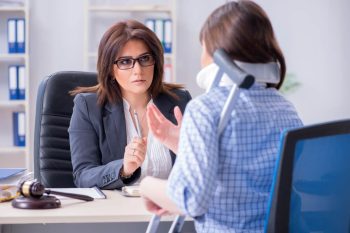 With the support of a skilled personal injury lawyer, you will be able to determine whether it is best to settle out of court or head to court to litigate a personal injury lawsuit. You'll want to consider medical expenses and financial losses to date as a result of your injury, as well as psychological burden and the likelihood that your injuries will cause long-term effects. With this information, your lawyer will help you determine whether the other party's settlement offer is sufficient to match the injury's impact on your long-term outlook. If no fair settlement agreement is reached, it is wise to take your case to trial. An injury can have long-standing effects, so it is important not to underestimate the impact your injury will have until full recovery and contact a personal injury lawyer who is committed to ensuring that you receive a comprehensive settlement or verdict.
Contact a Holmdel NJ Personal Injury Lawyer to Help You Determine the Best Option Today
The importance of a personal injury lawyer to support you through the process of out-of-court settlement or a personal injury lawsuit cannot be overstated. A skilled personal injury lawyer at Chamlin, Uliano & Walsh will encourage you to keep a solid record of all expenses related to the injury, including over-the-counter medicines and support items; as well as keep a daily journal of your pain levels and emotional process. We will communicate with both parties' insurance companies as well as the court and expert witnesses as necessary in order to provide you ample space to focus on healing. Our attorneys' informed advice, guidance, and facilitation can provide you with confidence while we work tirelessly to obtain the highest possible settlement amount or jury verdict.
Have you been injured in an accident that wasn't your fault, and you aren't sure how to proceed? We're who to assist you. Simply call 732-440-3950 or toll-free at 888-328-9131 for a free consultation to discuss your injury and get advice on how best to move forward.  Our personal injury lawyers have years of experience representing injured victims in Little Silver, Wall, Belmar, Holmdel, Manalapan, Freehold, and other Ocean and Monmouth County towns. Deciding whether to negotiate a beneficial settlement or take your claim to trial if the other party is not willing to go all the way for your recovery is a critical decision. Let us help. Contact us now to get a jump start.
---