December 10, 2020
If you are driving along and suddenly see police lights on the road ahead, and as you drive by, police flag you down, is that a DUI or DWI checkpoint?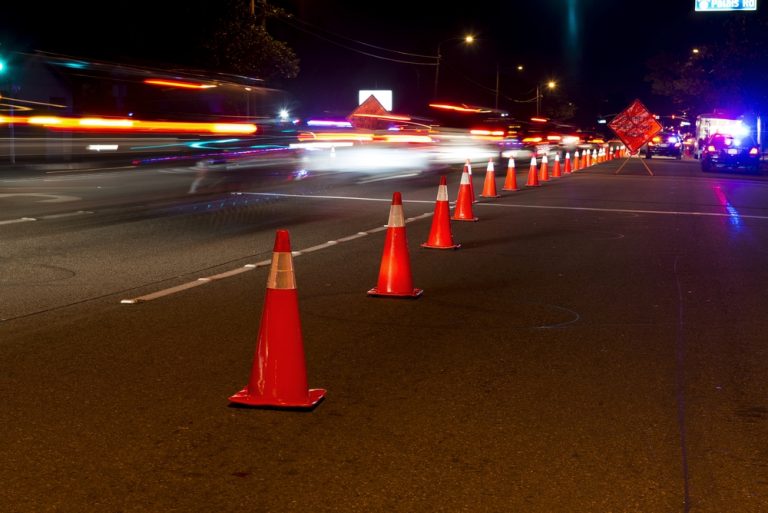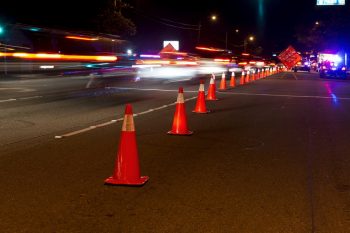 You are driving home one night and see police car lights up ahead. Either because of sheer inconvenience or because you've had a couple of glasses of wine at dinner, you quickly turn onto a side road to take an alternate route. This could arguably be construed as probable cause to pull you over if a police officer notices, that is if the police cars were part of a sobriety checkpoint. But that determination is a legal question in itself. If it was a DUI/DWI checkpoint, how did the officer know you avoided the checkpoint? Was it clearly marked as a checkpoint, or was the driver avoiding what could have easily looked like a possible car accident?
Sobriety checkpoints are subject to the same Constitutional standards as other types of vehicle stops conducted by police officers. United States Supreme Court Justice Warren E. Burger summarized these standards in Delaware v. Prouse, 440 U.S. 648, 654-55 (1979), "A central concern in balancing these competing considerations in a variety of settings has been to assure an individual's reasonable expectation of privacy is not subject to arbitrary invasion solely at the unfettered discretion of officers in the field." Objective and specific facts must demonstrate that the vehicle stop is in "society's legitimate interests." The officer must conduct the seizure according to "officially specified neutral and courteous procedures." State v. DeCamera, 237 N.J. Super. 380 (App. Div. 1989)
New Jersey's checkpoints requirements
New Jersey's treatment of checkpoints that comply with the requirements of Prouse is included in State v. Kirk, 202 N.J. Super. 28, 40-41 (App. Div. 1985). A checkpoint is constitutional "if the roadblock was established by a command or supervisory authority and was carefully targeted to a designated area at a specified time and place based on data justifying the site selection for reasons of public safety and reasonably efficacious or productive law enforcement goals. Other important factors are "adequate warnings to avoid frightening the traveling public, advance general publicity designed to deter drunken drivers from getting in cars in the first place, and officially specified neutral and courteous procedures for the intercepting officers to follow when stopping drivers." See State v. DeCamera, 237 N.J. Super. 380 (App. Div. 1989).
Therefore, if you are pulled over for avoiding a checkpoint, but that checkpoint wasn't sufficiently marked as such on the road where you were approaching, you cannot be proven to have been trying to avoid that checkpoint. In-State v. Badessa, 373 N.J. Super 84, 90 (App. Div. 2004), the Court states, "On-the-scene warnings for a DWI checkpoint must comply fully with the State and federal constitutional requirements. State v. Camera, 237 N.J.Super. 380, 384 (App. Div. 1989). Therefore, we hold that when a DWI checkpoint zone encompasses intersecting roads, proper on-the-scene warnings must include signs indicating no turns. Absent adequate warnings, the stop of a driver who makes a lawful turn onto an intersecting road within a DWI checkpoint zone is invalid unless there is an independent probable cause for the stop." When the New Jersey Supreme Court heard this case, it upheld this part of the Appellate Division's reasoning.
A driver is constitutionally entitled to a fair warning that he or she is approaching a DUI checkpoint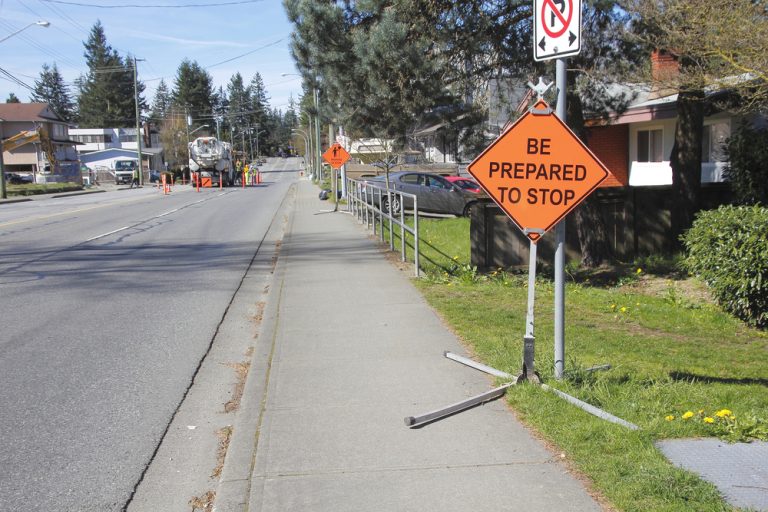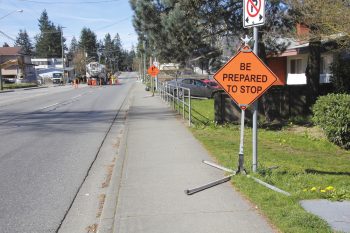 If a side street near the checkpoint is missing any designation that it would be unlawful for a driver to turn onto it for any reason, then an officer who pulls you over for turning away from a checkpoint must have some independent probable cause to do so. A driver is constitutionally entitled to a fair warning that he or she is approaching a DUI checkpoint and that he or she is not permitted to take a connecting street as it could be construed as evading it. Obviously, if you live on the street onto which you turned or showed you were on your way to some location on that street, such a turn should be excused. But if you turn off onto that street, and it can't be proven that you were given sufficient opportunity to know that you were approaching a DWI checkpoint, it cannot be shown that you were avoiding it! So any evidence obtained from being pulled over and resulting charges should be suppressed.
Any time you are pulled over by police while driving a vehicle, and you believe it was done unfairly or that your rights were somehow violated by improper conduct or questionable practices, consult a skilled attorney who can examine all the elements of the search and seizure for the strongest possible defense.
Contact a Skilled Member of our Monmouth DUI/DWI Team
At Chamlin, Uliano & Walsh, our DUI attorneys have many years of experience handling drunk driving cases in West Long Branch, Red Bank, Colts Neck, Asbury Park, and Monmouth County, ensuring that they receive the full extent of the benefits to which they are legally entitled.
For additional information about how these Monmouth County DWI defense attorneys of Chamlin, Uliano & Walsh can assist you or someone you love in combating the state's case and delivering the best chance of success, contact the West Long Branch, NJ office at 732-440-3950 or toll-free at 888-328-9131.
---