May 12, 2019
Drug Possession Attorneys Providing Representation in Asbury Park, Belmar, Colts Neck, Middletown, Eatontown, Freehold, Hazlet, Holmdel, Howell, Lake Como and across Monmouth County Area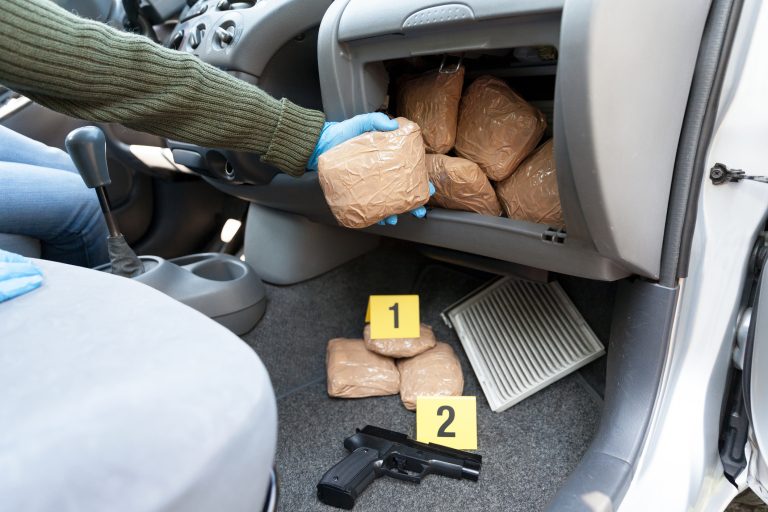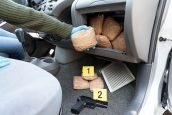 Sadly, possession of drugs or other illegal items is a common criminal charge in Monmouth County and across New Jersey. This charge may be either a felony or a misdemeanor, depending on the type and amount of controlled substances or other items involved. Though many people think of possession as having items on your person that belong to you, many other situations can result in possession charges.
Depending on the charges you are being accused of, you may be able to face fines, penalties and jail time. You may have future difficulties in employment, housing opportunities, driving privileges, and travel. The legal team at Chamlin, Uliano & Walsh will carry out a detailed evaluation of your case in order to provide you with a comprehensive understanding of your options and lead your case towards a successful outcome. Call us at 732-440-3950 or visit our website for further information.
Direct Possession vs Constructive Possession in Monmouth County NJ
Having drugs, drug paraphernalia or other illegal items in your direct possession (i.e., in your pocket, purse, backpack or otherwise on your person) is a crime under Title 2C of the New Jersey Code of Criminal Justice Section 2C:35-10. However, having "constructive possession" is also a crime under this very same criminal code. Constructive possession of an object or substance is when law enforcement asserts that the accused has knowledge of the object, and as well as access and the ability to control it. For example, the owner of a car may have constructive possession of the contents of its trunk, or the owner of a house may have constructive possession of the contents of that house even when he or she is not present.
Surprising Situations Where Individuals can be Charged with Possession
Shockingly many have found themselves in a situation where everyone in a vehicle is charged with constructive possession of a controlled dangerous substance that is found in a car that they are riding in or roommates being charged with possession for living in a house where a CDC is found.
Being Inside the Same Vehicle
Accept a ride from or giving a ride to a friend can legally mean you are responsible for everything in that car. By law, you are considered part-owner of everything in the car you are in; unless it is in a locked part of the vehicle, such as the glove box or trunk, to which you do not have a key or other access. It is critical to remember that if there is an illegal substance found anywhere in the motor vehicle that you are riding in, you can be charged with "possession of drugs in a motor vehicle," even if the drugs are not yours.
Access to the Place Where the Substances are Kept
Access can mean that you can take possession of an item without anyone's permission. For example, if a CDC is in a locked box in your residence and you have access to the key. However, this can also apply if drugs are found in a residence where you live and have "unfettered" access to, i.e., roommates who don't lock their doors.
"Holding" Something For a Friend
Even if the items are not yours, having drugs or other items in your pocket, purse or bag is still considered possession, even if you cannot use them without the owner's permission. The legal consequences are the same.
There are many people who are charged with possession every year who truly feel that they are, in fact, innocent of those charges. Given that most people are ignorant of the law when it comes to constructive possession it is no surprise that individuals find themselves in one of the situations outlined above.
Contact West Long Branch NJ Criminal Defense Lawyers for Help with Your Case
If you or someone you know is being charged with possession, it is critical that experienced legal counsel is retained immediately. Too many people make the grave mistake of trying to face the legal system without complete knowledge of its workings and the law in the State of New Jersey.
For additional information as to how these Monmouth County criminal defense attorneys can assist you or someone, you love in combating the State's case and delivering the best possible, contact the West Long Branch, New Jersey office of Chamlin, Uliano & Walsh at 732-440-3950 or feel free to access our website. 
---