September 21, 2022
You may be shocked to find out you are facing federal charges for a lewd act on Gunnison Beach at Sandy Hook, the seven mile stretch just off the coast of Monmouth County, New Jersey.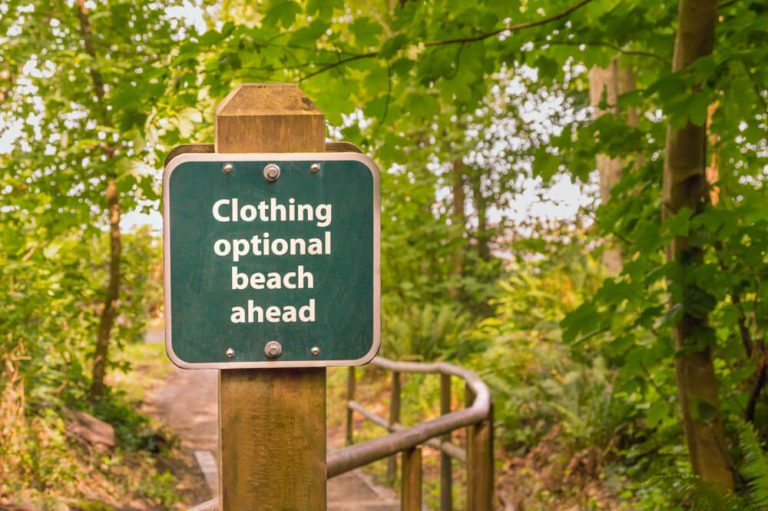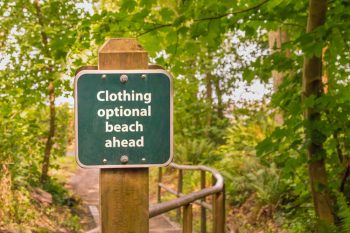 Gunnison Beach is located on the peninsula of Sandy Hook, off the northeastern coast of Monmouth County proper. In the summer, it's a popular destination for swimmers, sunbathers, and those who enjoy beach outings. One of the reasons that Gunnison Beach, in particular, has become so popular is that nude sunbathing is legal on the beach. While there is nothing illegal about purely being nude on the beach, many unsuspecting visitors have broken the law by engaging in lewd acts on Gunnison Beach. The implications of lewdness charges are amplified by the fact that all of Sandy Hook is a federal park, and as such, criminal lewdness cases are handled at the federal level in the U.S. District Court in Newark. So what happens if you are charged with lewdness on Gunnison Beach, and why is it important to contact a criminal defense attorney from our firm, Chamlin, Uliano & Walsh in Monmouth County, who has experience going up against federal lewdness charges? Keep reading to find out.
Frequency of Lewdness Offenses at Gunnison Beach
We'd all like to think that visitors of Sandy Hook's Gunnison Beach would be responsible and respectful of the law. In most cases, they are. In the majority of cases, those accused of engaging in sexual acts or indecent exposure in Sandy Hook are simply unaware of the law before finding themselves arrested. There are certain instances, however, in which a National Park Service ranger responsible for monitoring the federal park that includes Gunnison Beach alleges that a visitor has engaged in a lewd act. Some of the most prevalent acts alleged on Gunnison nude beach involve individuals engaging in intercourse, oral or digital sex, or masturbating on the beach, which is under federal jurisdiction.
In order for a lewdness charge to hold up in federal court, the accusing party must have actually witnessed the act, not assumed by inference that the lewd act occurred. This is one of the most powerful defenses a defendant has, and it can mean the difference between jail and having the charge dropped completely. Given the harsh penalties for lewdness in a nation park or on other federal property, being able to prove that either the accusing party didn't witness the act or it was committed in an area in which the accused didn't reasonably believe that they could be witnessed, are important elements to solidify a defense.
Punishment for Lewdness Charges in Sandy Hook on Gunnison Beach
Anyone who is caught taking advantage of the privileges of nudity at Gunnison Beach by engaging in sexual conduct will be arrested and charged with public lewdness in a national park, in violation of federal law. The penalties for such an offense are extremely high and may include jail time, probation, financially devastating fines, and a permanent federal record. Generally speaking, a person charged with lewdness – under federal or state law – is not required to register as a sex offender under Megan's Law. If, however, the public act of lewdness was coupled with another qualifying sex offense, including one against a child, Megan's Law may apply.
It cannot be overstated how serious a lewdness charge is on federal land and why it is so important to have the representation of an experienced criminal defense lawyer if you've been charged with lewdness on Gunnison Beach. Why?
Federal Implications and Alternatives for a Lewdness Case Since Gunnison Beach is a Federal Area
As noted, a lewdness charge on Gunnison Beach is a federal matter. As if New Jersey lewdness charges weren't severe enough, the primary kicker in a case arising from a federal lewdness charge – or any federal crime for that matter – is that a federal criminal record cannot be expunged, ever. Often, New Jersey criminal records can be expunged in many cases after five years,  or even less depending on how the case was ultimately resolved and other relevant factors.
Fortunately, the case may be resolved in an alternative manner with assistance from the right criminal defense lawyer. A prosecutor may prosecute under NJSA 2C:14-4, the state of New Jersey's criminal code regarding lewdness, instead of federal law, thanks to such an allowance by the Assimilative Crimes Act, which makes state law applicable on some lands acquired by the federal government. For this reason, as well as many others, the guidance, background, and extensive knowledge of an experienced criminal defense attorney is necessary. You may not know all of your options or defenses in a Sandy Hook lewdness case, and when your future is on the line, this is far too great a risk to take.
Gunnison Beach Lewdness Defense Lawyer Ready to Defend Your Sandy Hook Criminal Case
Having a local, dedicated criminal defense attorney such as those on our team at Chamlin, Uliano & Walsh on your side is essential when you've been arrested for lewdness on Sandy Hook's Gunnison Beach. The delicate dance between state and federal law is at play, and, given the nature of your charge, having support could mean the difference between getting charges dropped entirely or spending years trying to rebuild your life after serving a jail sentence.
Many people who engage in what is called lewd, sexual, or otherwise indecent acts on Gunnison Beach do not at all expect to be witnessed, even attempting to be discreet. This is a key element of defense against a lewdness charge. When it comes to disproving that aspect of lewdness, as defined by the law, or having the charge argued under New Jersey law, you need a member of our capable criminal law team on your side. We have defended clients charged with offenses ranging from drug possession, to disorderly conduct, to DWI, to assault in Sandy Hook and adjacent communities throughout Monmouth County. Contact us by calling 732-440-3950 for a free consultation with one of our attorneys and explore your best options for defending your innocence.
---