December 19, 2021
Many contracts contain arbitration clauses specifically to avoid litigation in the court system, which can be protracted and expensive.
Trials include judges, juries, court reporters, witnesses, and motions to resolve procedural and substantive trial issues. On the other hand, arbitration is a dispute resolution alternative that is less expensive and less time-consuming than court litigation. The procedural rules are usually those of the arbitration organization, the arbitrator, and the parties. It is an excellent tool for individuals or entities that cannot settle their legal disagreements between themselves, which they can do in arbitration or a courtroom; both decision methods involve a judge or arbitrator who decides the case's outcome. You may not have a choice due to contractual provisions or court rules. Still, if you can choose arbitration, there are advantages and disadvantages to the less formal method of resolving disputes.
Who Can be Appointed as an Arbitrator in New Jersey?
In arbitration, retired judges or experienced attorneys that the disputing parties choose decide cases. Typically, the parties choose an arbitrator from a list that they agree will preside over the arbitration. If they cannot agree, an arbitration association, like the American Arbitration Association (AAA), may decide. Who arbitrates depends on whether the parties agree to private arbitration or one through a professional arbitration organization, such as AAA or JAM (Judicial Arbitration and Mediation Services). All participants pay a fee for the arbitrator's hourly charges if the latter.
What Happens When Your Case Goes to Arbitration?
Once the parties agree on a name, the arbitrator hears arguments, considers evidence, and decides if the case ends in a monetary award to one or more parties, in whole or part, or dismissal. With looser evidentiary rules and less formal proceedings, arbitration cases typically resolve quicker than litigation that could take months to years to conclude. However, since the arbitration decision is non-binding, either party can take their case to the superior court if they do not believe the decision is correct; thus, arbitration may delay the inevitable court trial. Nevertheless, New Jersey requires initial arbitration for personal injury, contracts, products liability, bad faith insurance, and business litigation.
How Can I Prepare for Arbitration in Colts Neck?
To prepare for arbitration, each participant shares their version of the facts and laws that apply to the dispute and gathers their documents and other evidence they plan to introduce to the arbitrator on the appointed date. Then, each party presents their case before the arbitrator, who presides as a judge would. To be an arbitrator, you must be familiar with the subject matter of the arbitration. Usually, arbitrators are retired judges or attorneys with at least ten years of experience, which the state or local bar association recommends. But they do not have to be judges or attorneys, either.
What Happens After the NJ Arbitration Process?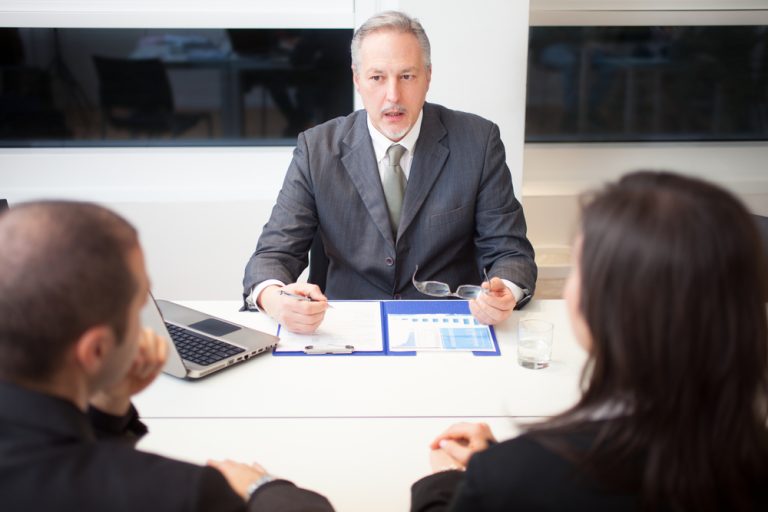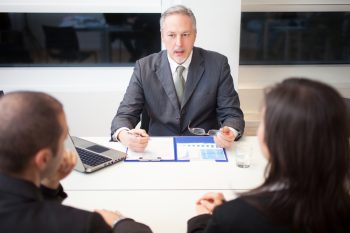 After the arbitration, the arbitrator prepares a written decision and award after the parties conclude presenting their cases. The decision includes a summary of the facts and issues the parties presented and which ones form the basis of the decision. Each party to the arbitration then has the choice to accept the decision or, within 30 days of the arbitrator's filed decision, demand a trial and pay a fee. If requesting a trial, the moving party files with the court and gives all parties the appropriate notice that they seek a new trial. Without a timely notification, the arbitration award turns into a judgment.
However, one important note is that if the party seeking a new trial loses or gets the same results at trial, they may be liable to pay the other party's or parties' attorney fees and witness costs. But for the most part, arbitration is better than a trial for obtaining an arbitration date sooner than a court date. That means you do not have the matter hanging over your head for long. In fact, arbitration has short time frames to keep the arbitration moving, such as filing briefs and documents and exchanging statements.
Thus, the case moves along quicker than a trial and resolves in less time. And because the proceedings are less formal, sometimes held in a conference room or at an office rather than a courtroom, the parties feel more comfortable in the environment and know the arbitrator has experience in the subject matter of the dispute. However, some arbitrations are nearly as formal as a court proceeding. And unlike a trial, the parties could end up with an enforceable judgment the day the arbitration ends if the parties accept the non-binding or binding award. Arbitration can be either non-binding or binding.
What are the Advantages of Arbitration?
Arbitration can prove beneficial when the issues are yet to be resolved, but the disputing parties cannot agree on a solution. Thus, they need a third party to intervene to decide some or all the issues. For example, parties to a vehicle accident agree that one party is to blame but cannot agree on damages. Likewise, it is beneficial when the parties fight over a monetary amount from a breach of contract or debt owed for goods purchased. With arbitration, they can resolve their matter within six months to a year. Litigation in the courts could take far longer, with discovery, motions, and complicated evidentiary rules.
Arbitration vs. Litigation
So, arbitration has distinct advantages over litigation. Whether mandated by the court or a voluntary agreement between parties to settle their disagreements, arbitration can be a great way to preview what the other party or parties would argue in a court of law, even if one or more parties rejects the arbitration decision. Thus, arbitration can help you learn from the other parties and strengthen their case before trial. As a result, many attorneys advise their clients to voluntarily enter arbitration as an education strategy to prepare for trial.
Arbitration vs. Mediation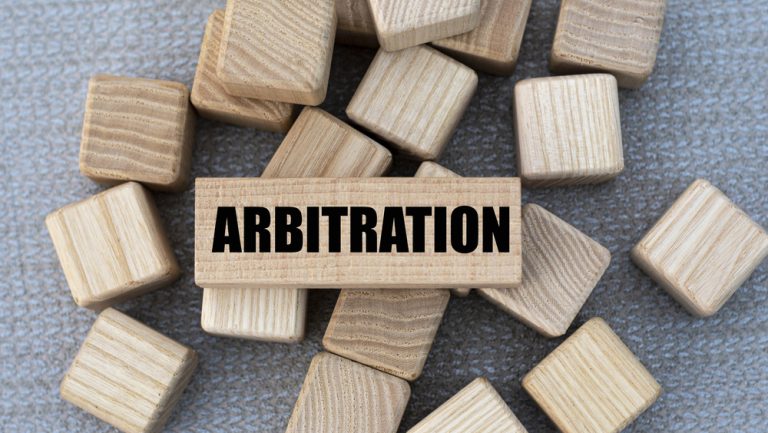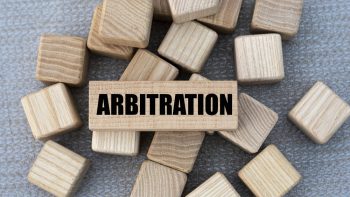 Unlike mediation, which is also a voluntary streamlined dispute resolution by a neutral third party, an arbitration's decision is a judgment. That means if one party does not pay the money the arbitrator awarded, the aggrieved party can file a lawsuit in the superior court to enforce the judgment. Of course, an arbitration decision is subject to appeal, but a successful appeal is not easy. If one party appeals the decision, the superior court schedules the briefing deadlines and trial date. Then, a trial judge decides if the arbitration decision is overruled, modified, or affirmed at the hearing. But appeals concentrate on narrow points of law, typically, and you need a skilled attorney who knows arbitration appeals to better your chances of success.
Get in Touch with an Arbitration Attorney to Facilitate your Process in West Long Branch, NJ
When you have questions about arbitration in New Jersey, count on the experienced civil litigation attorneys at Chamlin, Uliano & Walsh, who thoroughly understand the rules, cases, and arbitration laws, such as the New Jersey Uniform Arbitration Act. We can inform you about the type of arbitration, binding or nonbinding, and the options with either, as well as help you weigh the pros and cons before making the decision that is right for you. If your case is heading to arbitration, our lawyers can also ensure that you have assembled all of the evidence that may persuade an arbitrator to decide in your favor.
In arbitration and litigation, we can tell your side of the story compellingly and persuasively, while remaining attuned to your chief concerns and the laws and procedures that apply to your case.
If you are located in Jackson, Colts Neck, Toms River, Freehold, Red Bank, and surrounding places across Ocean and Monmouth County, contact our office in West Long Branch at 732-440-3950 or toll-free at 888-328-9131 to consult with a knowledgeable arbitration attorney for your arbitration needs.
---