September 12, 2023
Make Sure You Fully Understand the Extent of Your Confidential Settlement in a Personal Injury Case Before You Sign an Agreement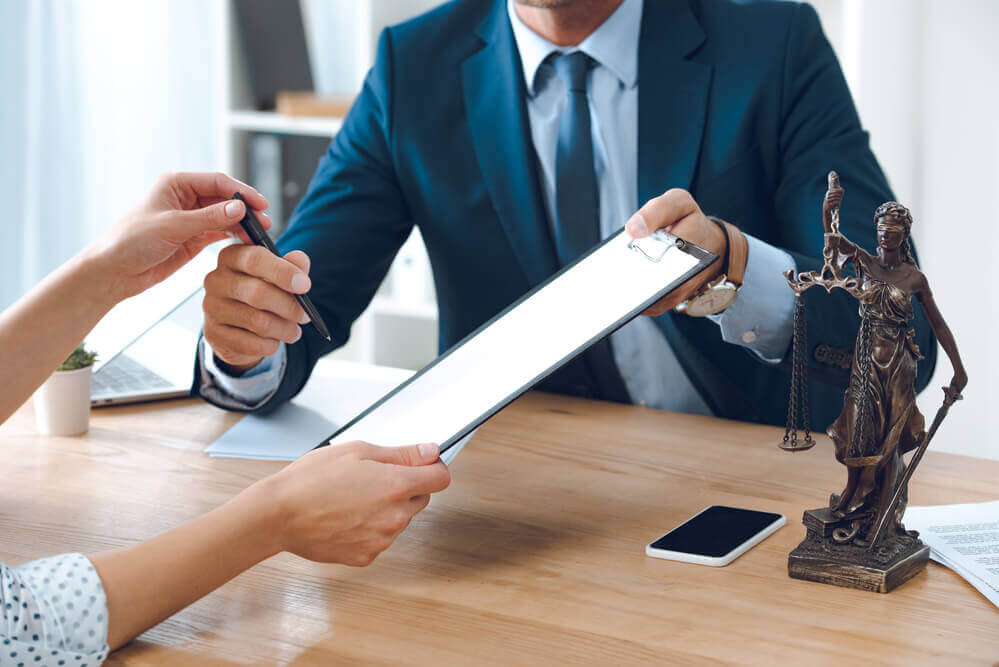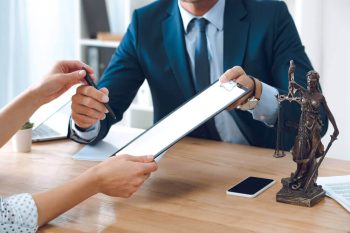 When you file a personal injury case, you claim that someone else was at fault for your injuries.  They did or neglected to do something that caused you harm.  Companies, businesses, or people frequently don't want their dirty laundry blowing in the breeze on the line for all to see.  They will offer you an amount for confidentiality and an award to settle your case.  We see this on the news when there is a lawsuit against a hospital for malpractice or a company for a client's injuries.  The reporter telling the story will say, "There was a lawsuit filed against the company, and a settlement was reached for an undisclosed amount."  No further details are given because they are not made public.  The party offering the settlement will determine how confidential they want the case to be.  It could just be no discussion on social media.  Others may request an NDA (non-disclosure agreement) that includes everyone from coworkers to family members.  Failure to comply with the agreement could cause you to incur financial penalties and fines.
Why Would Someone Choose a Confidential Settlement in a Personal Injury Case in NJ?
The party at fault prefers a confidential settlement to keep any information related to the case under wraps and maintain its reputation intact.  For example, Doug's Deliveries had trouble with one of its drivers, who had an accident while under the influence of alcohol and was driving on a suspended license due to several traffic tickets.  Doug's Deliveries chose to settle out of court if the plaintiff agreed to a confidential settlement to avoid besmirching their otherwise spotless record.
Sometimes both the plaintiff and the defendant have a vested interest in keeping mum.  Famous actress Katie Campbell decided to have a tummy tuck and liposuction.  Her plastic surgeon accidentally perforated her small intestine, and the resulting wound and infection left her scarred and very ill.  Ms. Campbell, not wanting anyone to know about her surgery, suggested a mutual NDA to keep the gossip mongers from spreading the story.  The surgeon's office was more than happy to oblige.
Two Sides of the Coin of Confidential Settlements For Plaintiffs In Personal Injury Cases
There are advantages to this type of settlement. First, the plaintiff has reached an agreement without going to court.  Not only can litigation be expensive, but a jury may also see the case differently and rule in favor of the defendant.  The plaintiff avoids the possibility of an appeal on the defendant's part.  Appeals can add two or three years to the case, and if the plaintiff is on the losing side, the case will have to be tried all over again.  Additionally, trials can become very expensive very quickly.  Fees for experts, travel fees, per diems, and attorney expenses can climb exponentially during the trial process.
A few disadvantages exist for the plaintiff to agree to a confidential settlement. First, the plaintiff will not have their story heard by the public.  A public forum to express their pain, struggle, and sacrifice can be a catharsis that stimulates the healing process.  Second, the defendant will not have to admit wrongdoing, and the client cannot disclose any negligence, a settlement on the defendant's part, or the amount the plaintiff was awarded. Lastly, a confidentiality agreement could allow a company's negligence to go unchecked and cause other people to be affected.
Determining What Information is Kept Confidential in a Personal Injury Lawsuit
Both parties can agree on what type of information is confidential.  This information can include what was paid to the plaintiff, the extent of their injuries, and the contents of the settlement agreement.  The confidentiality clause has an opt-out or opt-in provision.  The opt-out provision requires that all information in the settlement is confidential unless otherwise stipulated.  The opt-in provision lists item by item the parts of the settlement that are confidential.  The terms of the settlement are negotiable until a final version is drafted and signed.
Benefits of a Confidential Settlement for the Plaintiff Filing a Claim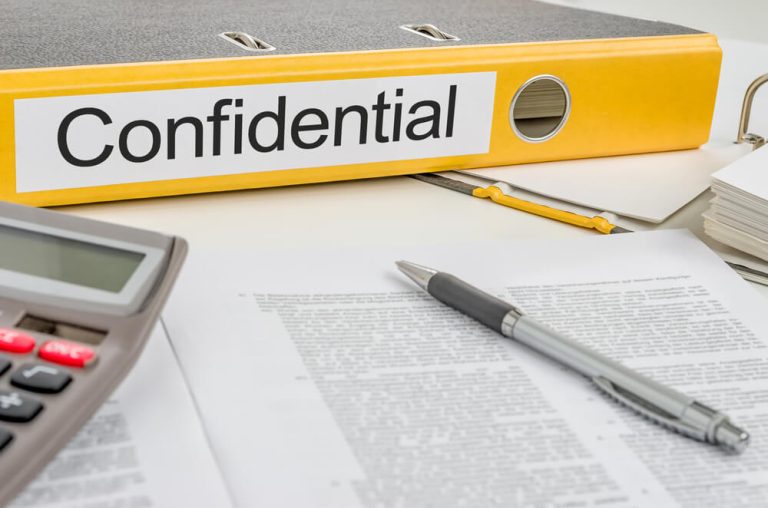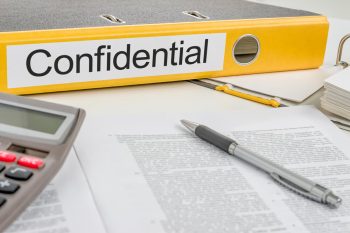 A confidentiality agreement can be beneficial for the plaintiff because the other party may be more willing to settle under an NDA rather than go to court, a public forum, and roll the dice on a jury's decision.  The plaintiff may want to keep their newly found money a secret from family and friends.  Filing a claim where medical details are disclosed may not be in the injured party's best interest.  Lawsuits against popular brands or companies may be unpopular or cause ill will from the public.  A confidential settlement will prevent that from happening.
Implications for Failing to Comply with a Confidential Settlement
It is imperative that the plaintiff understand the settlement documents completely.  Financial penalties for breaking the agreement or the repayment of the settlement awarded are two ways individuals can be penalized for disclosing protected information.  The party who violates the agreement can be held responsible for the other party's legal fees, court costs, investigator fees, and expert witnesses.
Taxes are another issue.  Suppose the agreement stipulates one amount for the payment of medical and other expenses and a separate payment for agreeing to a confidential settlement. In that case, the latter of these two is taxable.  When negotiating a confidential settlement, it is best to clearly state that the plaintiff is not receiving additional payment for the agreement.
Contact Chamlin, Uliano & Walsh Before Committing to a Confidential Settlement in Your Personal Injury Case in NJ
It is difficult to decide how best to settle your personal injury case.  Each case is unique, and your specific situation needs an experienced personal injury attorney.  You need someone who has fine-tuned negotiation skills and a professional who will not give up until you have the best settlement agreement possible.
At Chamlin, Uliano & Walsh, our attorneys will assess your case and discuss the pros and cons of a confidential settlement in Little Silver, Freehold, Neptune, Middletown, Belmar, Long Branch, Howell, Tinton Falls, Eatontown, Ocean County, Monmouth County, and elsewhere in New Jersey.  Our job is to help you better understand your legal rights and the possibilities available to you for your personal injury case.
Personal injury cases have a statute of limitations of two years from the date of the accident.  If you have been injured and would like legal counsel, call us at 732-440-3950 or complete a contact form, and we will set up a confidential free consultation with you.
---