October 20, 2022
Delayed Treatment Attorneys in Monmouth County
If treatment of a medical condition is delayed or incorrect, the person harmed may be entitled to seek damages.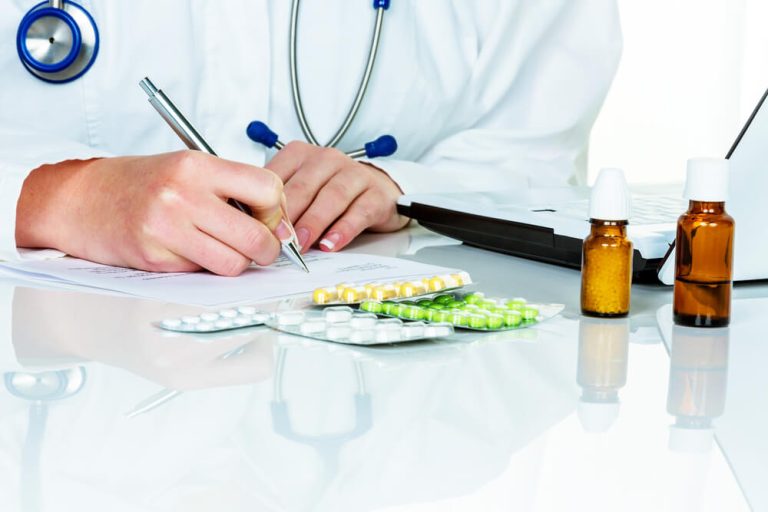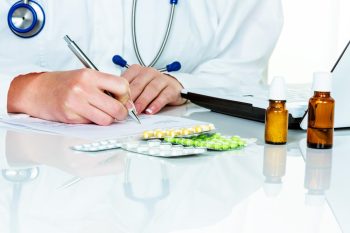 In America, there will be an incorrect or delayed diagnosis at least once in a person's life. A recent study by the US Department of Veterans Affairs uncovered that twelve million people are misdiagnosed in the United States annually. The consequence of delayed or incorrect treatment can be nearly immeasurable in impact on a person's life. Such an incident can cause severe damage and suffering, manifesting in the form of many repercussions, including the development of temporary or permanent injuries and medical conditions. All too often, an injury or condition can worsen or produce further impairment and harm stemming from the delayed or incorrect treatment. The individual may feel unnecessary pain, other unwanted symptoms, and a delay in their healing process. Extreme cases can result in the development of an unnecessary temporary or permanent disability and even death.
Differentiating Between Delayed and Incorrect Treatment
Incorrect treatment occurs when a patient is given the wrong medication or dosage, which can be extremely harmful to the patient. Delayed treatment occurs when a patient does not receive the necessary medication or treatment on time, which can also harm the patient. Incorrect treatment is effectively a form of medical misdiagnosis. Typically, when a medical professional diagnoses the wrong condition or fails to diagnose the patient's condition altogether, he or she has committed an act of missed or misdiagnosis, both of which constitute medical negligence. A patient must receive the correct treatment in a timely manner based on the Standards of Care that govern the medical community. A physician or other medical care provider can breach those standards due to failure to render such care promptly. As such, it may be considered medical malpractice.
Possible Causes and Effects of Delayed or Incorrect Treatment
A delay in treatment can be generated by several factors, including but not limited to: a lack of communication between medical staff, a lack of available resources, or a lack of adequately trained personnel. Incorrect treatment can result from a misdiagnosis, incorrect medication prescribed, or erroneous surgery. Outlined below are some of the more common causes of delayed and incorrect treatment.
Misdiagnosis
A medical professional may fail to correctly diagnose a patient's condition, resulting in delayed or incorrect treatment.
Failure to order appropriate tests
If a doctor does not order and seek the administration of proper tests to diagnose a patient's condition accurately, the patient may not receive the correct treatment or the treatment needed in a timely manner.
Failure to refer to a specialist
If a primary care physician does not refer a patient to a specialist when necessary, the patient may not receive the correct diagnosis or treatment.
Delay in treatment
A medical professional may delay treatment for various reasons, including waiting for test results or a referral to a specialist. Such medical negligence can result in a patient's condition deterioration and may cause severe harm or even death.
Incorrect treatment
A healthcare professional may prescribe the wrong medication or treatment for a patient's condition. Incorrect treatment can not only inflict serious harm like adverse reactions to the wrong prescription but severe injury or result in an unfortunate loss of life.
Proving a Medical Malpractice Case based on Improper or Delayed Treatment
A specific foundation must first be identified and established for a medical malpractice case to push forward. A medical malpractice claim requires the plaintiff (either the patient or someone acting on their behalf, for example, the executor of their estate, which applies in cases where the individual died), to demonstrate four key elements:
 Healthcare providers or hospitals owe a duty to the patient.
 There was a breach of duty when the physician or the medical facility failed to meet the standard of care.
 As a result of the breach, an injury occurred, and the breach is linked to the injury.
 A significant amount of damage was incurred by the patient because of the healthcare provider or facility. Such damages may be physical, psychological, emotional, or financial.
For a successful case, where all damages are calculated and received by the plaintiff, there are many economic and non-economic damages tied to the incorrectly treated condition or delayed treatment of such a condition. Aside from the four critical elements of a medical malpractice suit described above, there are a complex set of other aspects to a successful case, one in which the plaintiff receives the total amount of compensation to which they are entitled.

Recoverable Damages for Malpractice Victims who Receive Delayed or Incorrect Care
Victims of medical malpractice who experience delayed treatment or incorrect treatment may be able to recover a variety of damages. There may be damages for pain, suffering, mental anguish, emotional distress, loss of enjoyment of life, loss of wages, diminished or lost earning capacity, and healthcare expenses, among many others.
Generally, damages can be classified into three types: economic, non-economic, and punitive:
A victim's economic damages consist of all the financial losses that result from the malpractice. These losses can include medical bills, lost earnings, and the loss of future income.
While non-economic damages are harder to compute, they are nevertheless the victim's right to pursue. These damages are for the victim's pain and suffering, emotional distress, and loss of enjoyment of life.
Lastly, punitive damages are devised to penalize the wrongdoer and deter future misconduct. They are awarded in rare cases where the malpractice was particularly egregious.
Explore Your Options to Pursue Compensation for Incorrect or Delayed Treatment with Chamlin, Uliano & Walsh
A skilled medical malpractice lawyer can help by investigating the claim to determine if there is merit and establish the foundation of your case. A settlement is one option and may be reached via negotiations with the opposing party. A knowledgeable attorney will be able to ensure all evidence and damages are presented and considered before considering an offer and accepting the settlement. As they are typically final, many elements must be weighed before agreeing to a settlement. For example, it is essential to calculate and submit projected future medical expenses before reaching a settlement agreement.
However, filing a suit may be necessary to bring the case to trial. In this case, your attorney will investigate the facts of the case and gather evidence to support the claim that the healthcare provider was, indeed, negligent in providing care. The attorney will then file a complaint with the court and represent the injured party at trial. In a medical malpractice lawsuit, the plaintiff's attorney will present the evidence collected to the court and argue that the defendant must compensate the plaintiff for the damages he or she suffered.
With a long-standing firm established on the key principles of providing exceptional, personalized representation to clients and their families in Monmouth County and throughout New Jersey, Chamlin, Uliano & Walsh has the skill, commitment, and experience to assist you with taking legal action after medical negligence takes it toll on you or your loved one. A medical malpractice attorney at our firm can help you from the moment you get in touch with us and far beyond the settlement or verdict in your case. If you have suffered an injury due to an incorrect or delayed diagnosis in Colts Neck, Middletown, Tinton Falls, Asbury Park, Freehold, Long Branch, or elsewhere in Monmouth County, schedule a free consultation with an experienced medical malpractice lawyer at 732-440-3950.
Note: there is a statute of limitations for filing a claim for medical malpractice in New Jersey. For adults, this time limit is two years from the date of the negligence and injury, or the time at which a reasonable individual would become aware that the negligence and injury occurred. Thus, it is important not to procrastinate contacting an attorney without delay.
---