August 27, 2021
What to Know about Lump Sum Compensation for a Workers' Comp Claim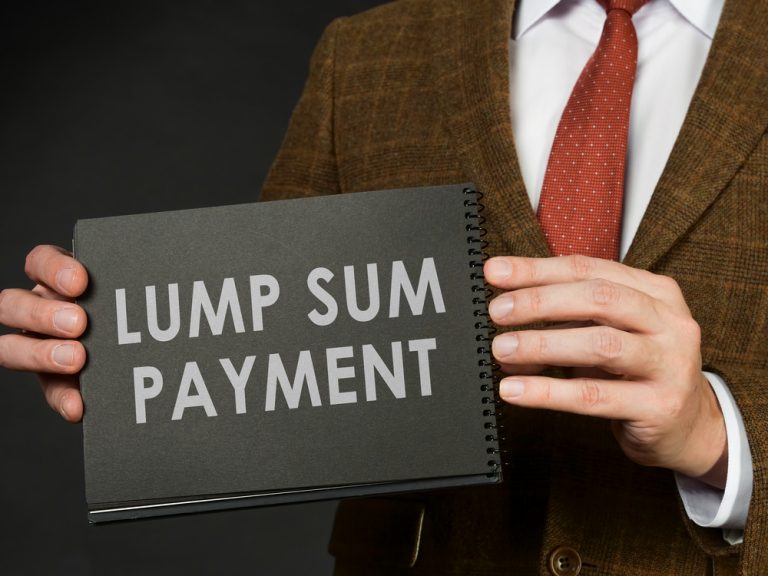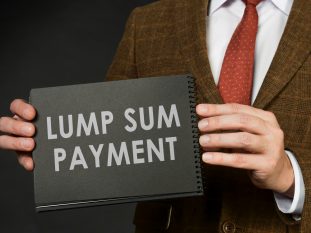 When you are involved in an accident or undergo a long-term injury due to your work environment, you are entitled to workers' compensation benefits. These benefits are paid by your employer and cover certain expenses and financial losses you undergo due to being injured on the job. Read on to learn more about what Workers' Compensation Benefits in New Jersey can be included in a settlement, how a workers' compensation claim can be settled with a lump sum payment, and what to keep in mind as you consider how to best settle your claim depending on your circumstances.
What can be included in a workers' compensation settlement in New Jersey?
Workers' compensation payments offer financial compensation to support an employee's recovery after an accident or illness caused by their work environment occurs. This financial compensation covers such things as:
medical expenses and treatment, which includes initial doctor's appointments and surgeries, prescriptions, and follow-up doctor's bills
lost wages, which covers up to 70 percent of the worker's weekly earnings, both on a temporary and permanently, depending on the nature of their injury and recovery
death benefits, which provides financial compensation to the dependents of a worker if they are killed as a result of a workplace injury or illness.
The workers' compensation program in New Jersey and around the country is designed to ensure that employees are legally and financially protected when they are on the job. Because some professions are inherently dangerous, and because accidents can happen in any workplace setting if proper precautions are not taken, the workers' compensation program is designed to offer partial or full disability benefits on a short-term or even permanent basis, depending on the nature of the injury and damage to the employee's capacity to work in the future.
What is a lump sum payment as it relates to NJ workers' compensation benefits?
A lump-sum payment is a large sum of money paid in one large payment instead of multiple installments. New Jersey law provides this type of payment for workers' compensation settlements. Still, it is important to seek the guidance of a skilled workers' compensation attorney before accepting a lump sum payment as the settlement. A workers' compensation attorney will counsel you regarding whether it is wise to seek a single settlement, as a lump sum payment carries the resolution of all future expenses related to the work injury, including future medical expenses, out-of-pocket costs, and lost wages. An employer's workers' compensation insurance carrier will often seek to settle a claim using lump-sum payment. Why? Because the resolution of all future expenses through the lump sum agreement, which carries the legally binding understanding that the case cannot be re-opened if something in the recovery process changes, washes the employer's and their workers' compensation insurance carrier's hands of the situation in one fell swoop.
There are alternatives to this payment, including a structured settlement, which includes multiple payments and lump sum resolutions for specific benefits coverage such as medical expenses. This would mean that an employee would receive a lump sum payment for all to-date and estimated future medical expenses, effectively closing the employer's insurance carrier's obligation to provide benefits for medical expenses while leaving open benefits obligations for lost wages, etc.
While there are benefits to receiving payment in one large sum, such a settlement carries risk.
What considerations are important when deciding whether to request a lump sum payment for a workers' compensation claim?
Is your employer's workers' compensation insurance carrier offering a fair lump sum amount for settlement of your work-related injury or illness? Are they attempting to negate one or more elements of your claim, stripping you of financial compensation that is rightfully yours? Would a lump sum settlement interfere with other benefits you are entitled to, given your age or work status? These are all questions to be considered and reviewed with your workers' compensation attorney, who can ensure that you are getting the full extent of your rightful financial benefits. They will be able to walk you through the overlapping effects of Medicare, Social Security Disability, and other benefits on your workers' compensation claim.
Contact our workers' compensation attorneys for a free consultation regarding your claim in Ocean and Monmouth County NJ.
If you were injured at work and have incurred medical expenses, lost wages, or other specific financial losses related to the accident, we can help you recover the financial resources you are entitled to and decide whether a lump sum settlement payment is right for you. You deserve to receive the full amount of financial compensation for your work-related injury or illness, and that's where we come in.
At Chamlin, Uliano & Walsh, we represent injured workers in Monmouth County and surrounding communities, including in Asbury Park, Holmdel, Freehold, Wall Township, Belmar, Red Bank, Point Pleasant, Brick, and Toms River.
You can trust that we will handle your case, looking at the best possible scenario for your circumstances. Call our offices at (732) 440-3950 today for a free and confidential consultation to discuss your case and what we can do to begin the process.
---